Cargill opens new fish nutrition research laboratory
(Dirdal, Norway) June 29, 2017: Cargill has opened an aquaculture research lab in Dirdal, Norway, dedicated to developing new diets for the fish farming industry. The cutting-edge laboratory brings together the best lab, nutrition and raw material knowledge of Cargill and EWOS.
The new $1.25 million dollar nutrition laboratory furthers Cargill's commitment to strengthening its aquaculture research and development capabilities. The Dirdal lab was built on the Cargill (formerly EWOS) Innovation Center grounds, where research has been conducted for more than 30 years.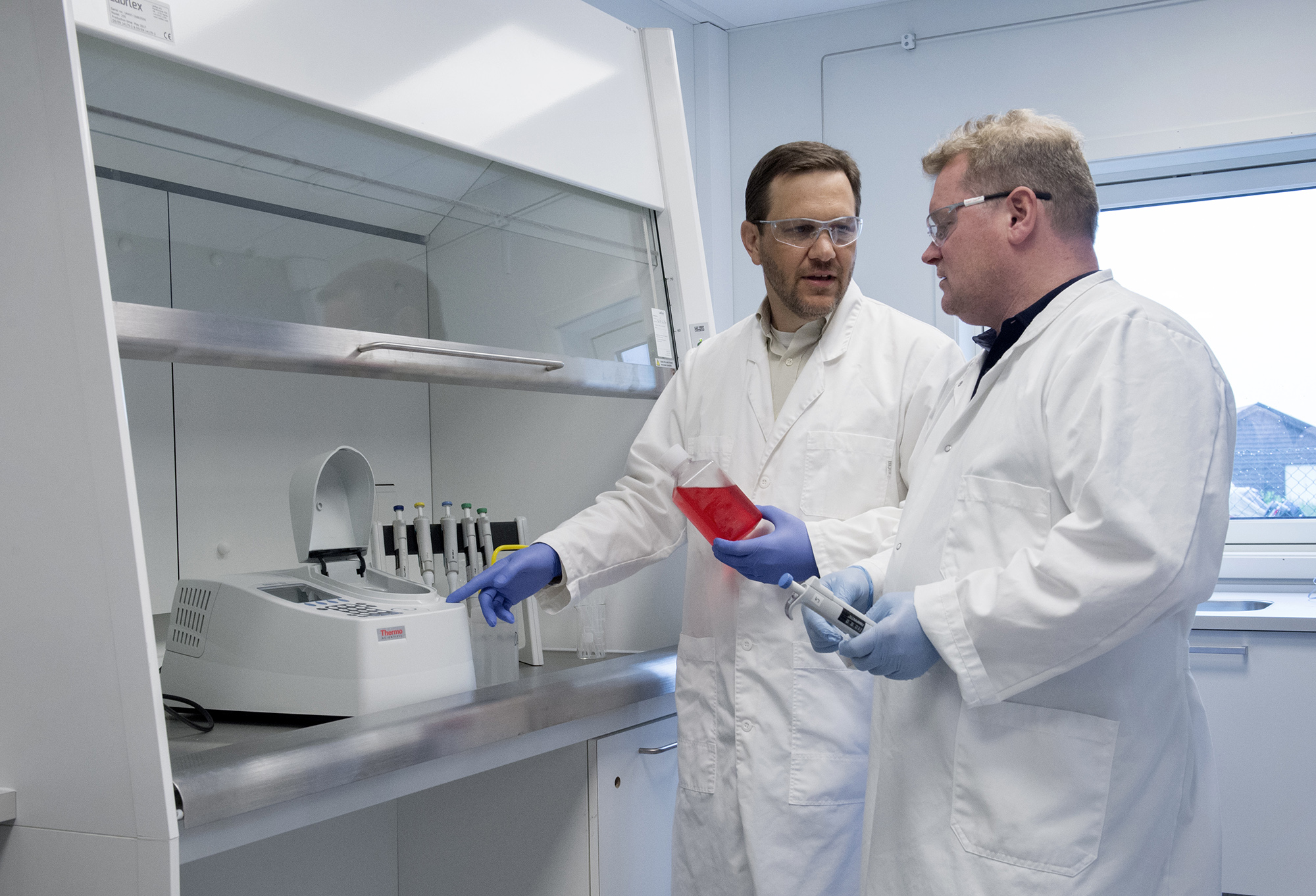 The new $1.25 million dollar nutrition laboratory furthers Cargill's commitment to strengthening its aquaculture research and development capabilities. Cargill has a long-term commitment to investments in R&D, and this represents an important milestone in Cargill's ambition to be the leading force in fish nutrition research. The new facility builds on Cargill's existing competence on fish nutrition research and leading analytical capabilities that has earned the company a global reputation as the innovator in the salmon feed industry. The Dirdal lab joins cutting-edge facilities across the globe, including a $10.5 million fish health center opened in Chile less than 6 months ago. Cargill's R&D success in the aqua space is dependent on close cooperation and knowledge transfer between personnel and scientists across laboratory, pilot plant and fish trials.
"We are delighted to open our new laboratory in Dirdal. Having world-class laboratory capabilities sitting right next to our fish trial units and our feed processing research center will strengthen the performance of our products by giving us greater abilities to understand the interaction of raw materials, nutrients and feed manufacturing. It will also enhance our raw material development work and build on our leading knowledge in this area, allowing us to accelerate our product development programs and introduce new solutions to market more quickly," said Daniel Barziza, Global Aqua R&D Director.
Key Facility Facts:
Building size: 550m2 that comprises 402m2 of high quality, purpose-built laboratory space and 143 m2 of lab office space.
Adds to Cargill's existing portfolio of cutting-edge laboratories around the world
Facilitates the connection to Cargill Nutrition systems
Upgraded with safety features according to Cargill's lab safety requirements
Becomes part of the Cargill Innovation Center in Dirdal, which includes the new research facility, a pilot plant and the seaside fish trial sites Gråttnes and Oltesvik
Houses 11 employees who will work in the lab and support Cargill's pilot plant, sea site fish trials and aqua scientists.
Hanne Dankertsen, +47 99 44 91 73, [email protected]
Christina Hæraas, +47 900 69 645, [email protected]
---
About Cargill
Cargill's 155,000 employees across 70 countries work relentlessly to achieve our purpose of nourishing the world in a safe, responsible and sustainable way. Every day, we connect farmers with markets, customers with ingredients, and people and animals with the food they need to thrive.
We combine 153 years of experience with new technologies and insights to serve as a trusted partner for food, agriculture, financial and industrial customers in more than 125 countries. Side-by-side, we are building a stronger, sustainable future for agriculture.
About Cargill Animal Nutrition
Cargill's animal nutrition business has more than 20,000 employees at more than 275 facilities in 40 countries. Fueled by our innovation and research, we offer a range of products and services to feed manufacturers, animal producers, and feed retailers around the world, helping put food on the plates of nearly one billion people around the world every day. Cargill's animal nutrition business offers a range of compound feed, premixes, feed additives, supply chain and risk management solutions, software tools and animal nutrition expertise that is unmatched in the industry. For more information about Cargill Animal Nutrition, visit: http://www.cargill.com/feed.
EWOS was acquired by Cargill in 2015 and is now integrated into Cargill Animal Nutrition as a business called Cargill Aqua Nutrition representing the EWOS brand.