Philippa Purser
Head of Strategy and Global Process Leader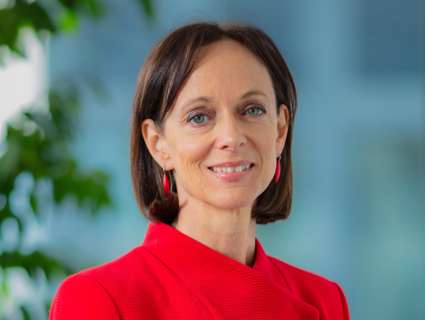 Philippa Purser was named Head of Strategy and Global Process Leader in March 2023. As a member of the Executive Team, Philippa oversees Cargill's growth strategy, identifying new ways to strengthen our offerings to customers and expand into spaces that will fuel our long-term success. She also provides global strategic leadership for our culture of continuous improvement, driving end-to-end processes across Cargill.

Philippa is known for her strategic focus and well-honed skills in leading transformative growth. Most recently, she managed our agricultural supply chain business in EMEA – driving significant process improvements and profitability, while ensuring our supply chains become more efficient, reliable, and sustainable.

Her career at Cargill began in 1991 in the grain and oilseed division. After that, she worked in trading before moving into marketing and a series of progressive leadership roles in Switzerland, Argentina, Singapore, Australia, and the United States. Today, she resides in Geneva and holds dual British and Swiss citizenship.

She received a bachelor's degree in History from Cambridge University.