HerdFirst® Heifer Feeds
Growing heifers should be at 95% of their mature body weight before they freshen. A Cargill Calf and Heifer Specialist can work with you to determine what your average daily gain (ADG) should be, based on your herd's mature size, age at first calving goals and business objectives.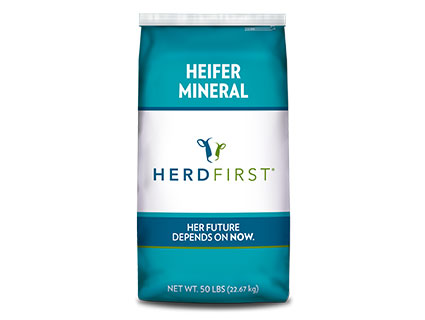 HerdFirst® Heifer Mineral
Formulated with a blend of vitamins and bioavailable trace minerals to meet the needs of growing cattle
Designed to feed in a total mixed ration or with grain
HerdFirst® Hairy Heel Wart Heifer Mineral is also available in some regions. Similar to the HerdFirst® Heifer Mineral, the hairy heel wart version meets the vitamin and trace mineral needs of the animal, but also is also designed to limit the prevalence of digital dermatitis.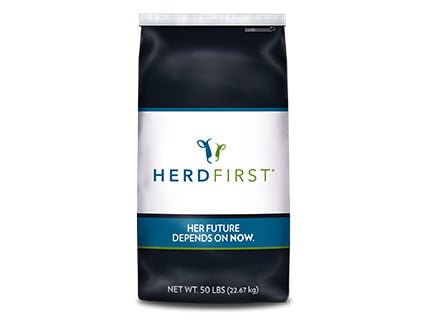 HerdFirst® Developer
Formulated with a balance of carbohydrates and amino acids to support optimal growth and rumen development
Designed to be used in a total mixed ration or with forages