What's on Your Label?
Cargill at IFT 2017
Stop by our booth and learn how Cargill can help you thrive in today's ever-demanding, ever-changing food and beverage industry.
Food and beverage product labels are under more scrutiny now than ever before, whether by upcoming FDA label changes, or simply because of fast-shifting consumer preferences. What's on your label matters more now than ever. So what are you doing about it?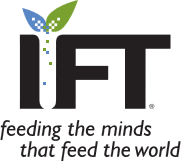 Visitors to Cargill's booth (#2650) June 26-28 at IFT 2017 in Las Vegas will learn more about how our ingredients and technical expertise can help improve your food and beverage brands. Visit us during IFT to learn discuss how Cargill can help you thrive with:
Consumer Insights

Technical Expertise

Label-Friendly Ingredients

Non-GMO and Organic

Global Capabilities

Sustainable Sourcing
Win an Amazon Gift Card!
During your visit to the Cargill booth, enter to win a $500 Amazon gift card. Sweepstakes rules >
Don't miss our scientific sessions during IFT:
"Food Forensics: Scientific Investigation of Urgent Food Safety and Quality Issues" –11 a.m. to 12:30 p.m. Tuesday, June 27 in Titian 2201A. (Food forensics is a service offered to Cargill customers to solve urgent food issues)
"Innovations in Healthy Oils and Fat Systems and Their Applications in Foods" – 10:30 a.m. to noon, Wednesday, June 28 in Bellini 2005
Prototypes
See how Cargill ingredients can help you meet your label-friendly goals by sampling our food and beverage concepts in our booth during IFT: