Talking about ingredients consumers are seeking, there is one we simply can't miss. This is plants.
Consumers have been increasing their plant intake for many years, and plant-based eating has now moved into the mainstream. It not only appeals to vegan or vegetarian consumers, it also spreads to a much broader audience: the so-called flexitarians.
There are multiple reasons for consumers to opt for plant-based. Health remains the number one driver, with 61% choosing plant-based to promote health and 57% to help prevent disease. As trends converge, a better treatment of animals and environmental reasons also grow in importance for consumers.
Taste, cost and clean eating are three other critical factors for consumers when choosing plant-based and represent some serious challenges to a better adoption of plant-based food and beverages.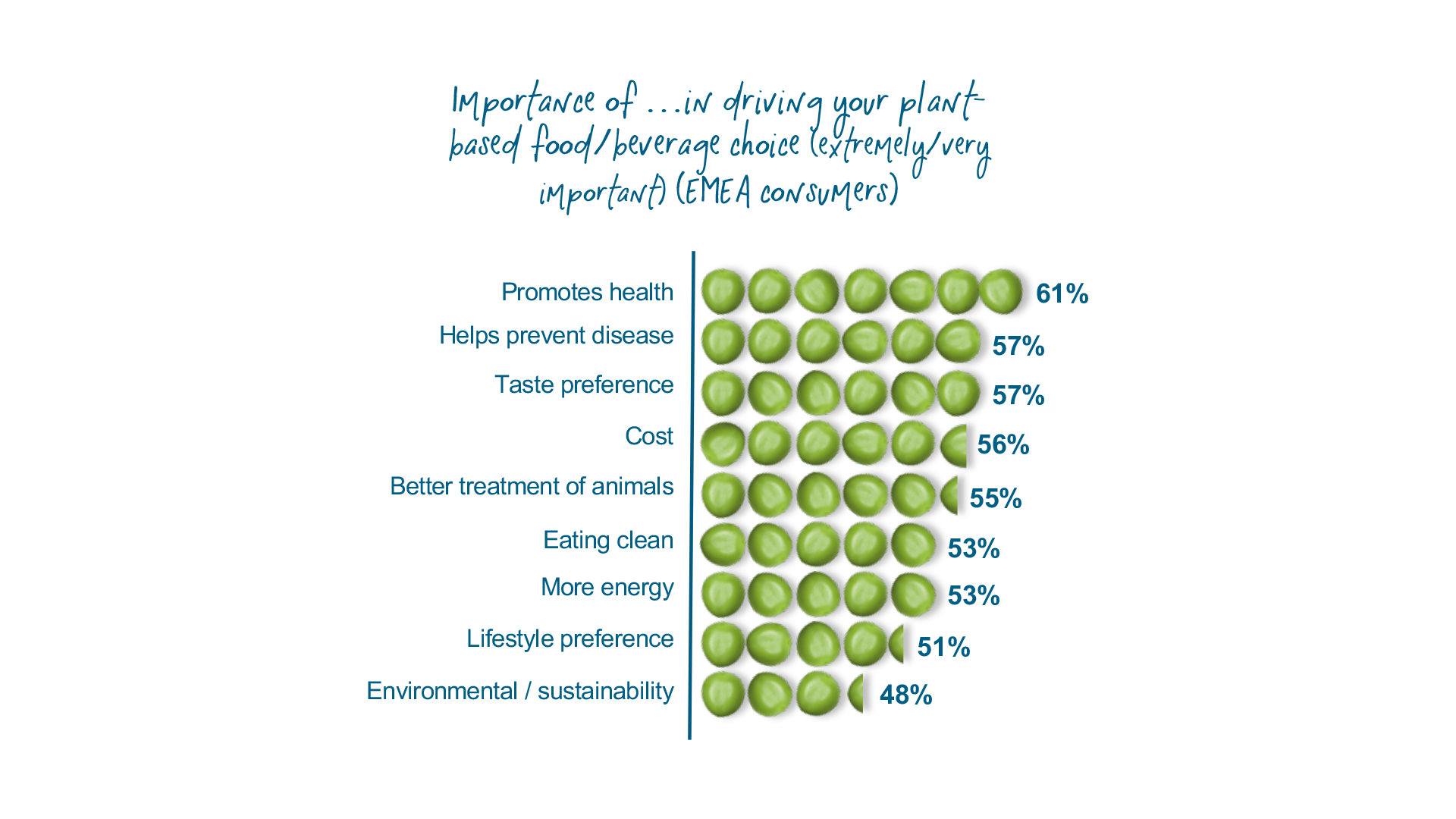 Discover our solutions that help you design products meeting specific diet or preferences
We have a broad range of ready-made blends as a starting point for vegan and/or vegetarian or free from formulation.
Flanogen® REM 2760: A plant-based blend of thickeners (carrageenan, konjac gum, xanthan gum), citrus fiber and potato starch, designed for plant-based meat alternatives that helps to deliver an authentic, meaty texture and overall great taste.
Lygomme® PM 600: A plant-based blend of citrus pectin and pea protein, designed for gelatin replacement in confectionery that helps to deliver a soft, chewy texture and fruity flavor release.
Trilisse® GBP 1001: A plant-based blend of wheat protein, vital wheat gluten, native tapioca starch and citrus fiber, designed for egg replacement in sweet bakery such as cakes that helps deliver open crumb structure, good volume and great eating experience.
Trilisse® MM500: A plant-based blend of pea and wheat proteins with water-binding properties that provides an even dispersibility and better distribution while mixing in a variety of sweet and savory bakery products. It enables protein claims in the end-product while enabling good texture, bite and chewability, and a balanced taste profile.