UniPECTINE Insights Report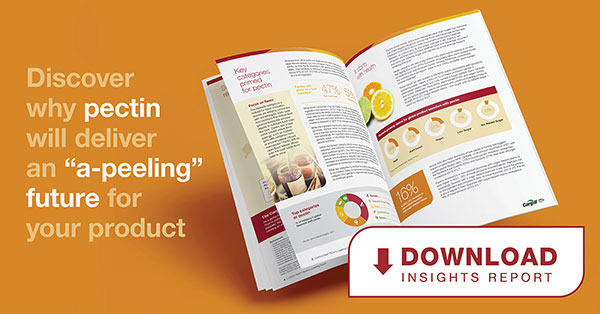 Half of global consumers are well aware of pectin as a food ingredient.
Sourced from citrus peels and apple pomace, Cargill's UniPECTINE® pectin solutions offer label-friendly appeal. For many shoppers, there's a nostalgia factor, as they fondly associate it with grandma's homemade jams, and jellies. But pectin is far more versatile than that...
From plant-based dairy alternatives to low-calorie beverages, learn how pectin meets today's biggest trends, by downloading our "Pectin's 'a-peeling' future" Insights Report.