The broadest spectrum of off-the-shelf cocoa powders​
The Gerkens® Range: Rising to any occasion, in any application
As a high-impact ingredient that can transform any application, cocoa powder is arguably the most important choice you make when planning a new recipe or optimizing an existing one. Whether you need a unique colour or flavour, or an off-the-shelf solution, we can help you find the perfect product by providing advice and tailoring the powder according to regional tastes and the characteristics you wish to achieve for your end product.​
Contact us today to help us find the cocoa powder that is unique for you.​
​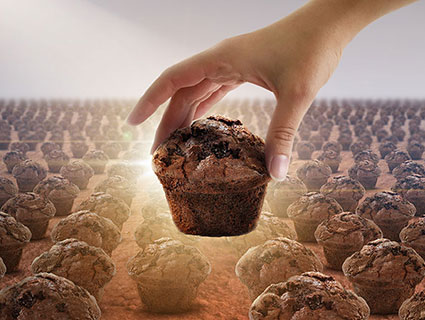 New Gerkens® CT70 cocoa powder
Find out about the newest addition to the Gerkens® range of cocoa powders, specifically designed for baked goods! Discover why consumers prefer baked goods made with Gerkens® new cocoa powder in a blind taste test.
Our product sheets
Gerkens® GT78 is your gateway to a rich signature colour, enabling you to clearly distinguish your product from the competition.
The versatile Gerkens® DR74 is our most balanced powder - a gentle, red-coloured powder delivering a mild, balanced cocoa flavour.
With its intense cocoa note, Gerkens® DP70 offers a signature taste. Suitable for a wide range of applications, in particular beverages.