Snack time: A taste of things to come
A look at recent snacking trends and the role of oil ingredients.
Download our complimentary report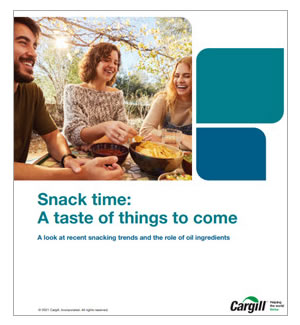 Recent data shows that 42% of US consumers eat more than three snacks a day, and many of them eat snacks instead of meals. With snacking on the rise, the need for good-for-you options is increasing as well. As a result, food and beverage manufacturers are taking a close look at their ingredients, including fats and oils, and the critical role they play in addressing today's snack expectations and preferences. Learn more in our report.