A Better Night's Sleep with Sustainable Soy
Cargill introduces a valuable, eco-friendly ingredient for mattresses and more.
January 01, 2015
In the mid-2000s, consumer demand for environmentally responsible household products started an upward trend. To bring more eco-friendly materials to industrial products, Cargill developed BiOH® (pronounced "bio") visco polyols: chemical compounds formed from natural oils, designed to replace petroleum-based polyols in materials like adhesives, binders and foams. A key result from this endeavor was the manufacture of a product with universal appeal: mattresses.
By incorporating Cargill's new technology into their processes, the manufacturers of mattresses and other household products—such as car seats and carpet padding—have noticed positive changes to their operational costs, environmental footprint and overall product quality. Instead of fossil fuels, Cargill's soy-based polyols used solar energy as the main source of power for production. For every one million pounds of BiOH polyols used instead of petroleum-based ingredients, nearly 2,200 barrels of crude oil were saved. BiOH polyols could replace up to 70% of petroleum-based materials in products like memory foam mattresses without affecting quality and comfort. In addition, memory foams containing BiOH polyols dissipated heat 25% faster than those using conventional infused-gel technology—ultimately offering consumers a cooler night's sleep. The introduction of BiOH improved affordability too, enabling manufacturers to offer environmentally responsible products at a more reasonable price.
In 2008, Cargill began constructing a US $22 million polyols manufacturing plant in Chicago, Illinois. Coupled with Cargill's other facility in Brazil, the new plant would further expand production capabilities for Cargill's rapidly growing customer base in North America and Europe. Beyond mattresses, the company is exploring the use of BiOH polyols in products like building insulation and helping more manufacturers add vegetable-based materials to their portfolios. Product by product, Cargill is expanding soy's potential and answering the demands of a more eco-conscious marketplace.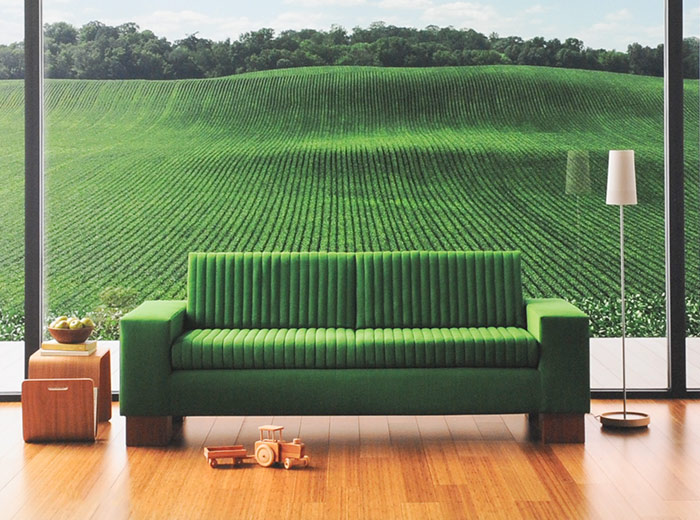 [image caption] Beyond mattresses, BiOH® polyols can be used to create more sustainable versions of building insulation, carpeting, couch cushions and more.