Food and Beverage Taxation
The Issue
There is growing global concern that overconsumption of sugar, salt and fats is fueling an alarming rise in noncommunicable diseases such as obesity, hypertension and heart disease—and that this increase constitutes a public health epidemic. Public officials have responded to these concerns with taxes and other measures aimed at reducing or discouraging consumption of foods and beverages containing these ingredients. International health organizations suggest a more holistic approach that promotes healthy diets by creating an enabling environment for making informed choices through measures such as nutrition education, labeling and other information interventions.
Our View
Cargill is committed to working across sectors to identify and adopt evidence-based measures that encourage the production and consumption of nourishing foods. These efforts seek to address nutritional weaknesses that include obesity as well undernutrition, both of which are significant public health concerns.
Cargill believes reversing overweight and obesity trends—like addressing other complex food system challenges—requires a holistic and multi-stakeholder approach. We encourage governments to promote healthful and sustainable diets by adopting evidence-based policies that leverage public health tools like comprehensive nutrition and health programs and consumer education.
We believe taxes and other measures aimed at reducing sugar consumption will not yield real gains in public health or environmental sustainability, and that food and beverage taxes only strain household budgets—especially in lower- and middle-income households. We believe that mid-, low- and non-caloric sweeteners are an effective tool for adding sweetness with few or no calories, and that low- and mid-calorie soft drinks and snacks should not be taxed as part of public health policies. Excise taxes on foods and food ingredients also harm competitiveness and affect employment in the food and beverage industries. Cargill continues to work towards finding innovating solutions to help reduce sugar, sodium and fat in food and beverages.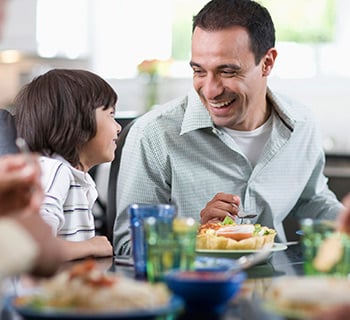 We advance nutrition science and provide ingredient solutions that improve the health benefits of food.