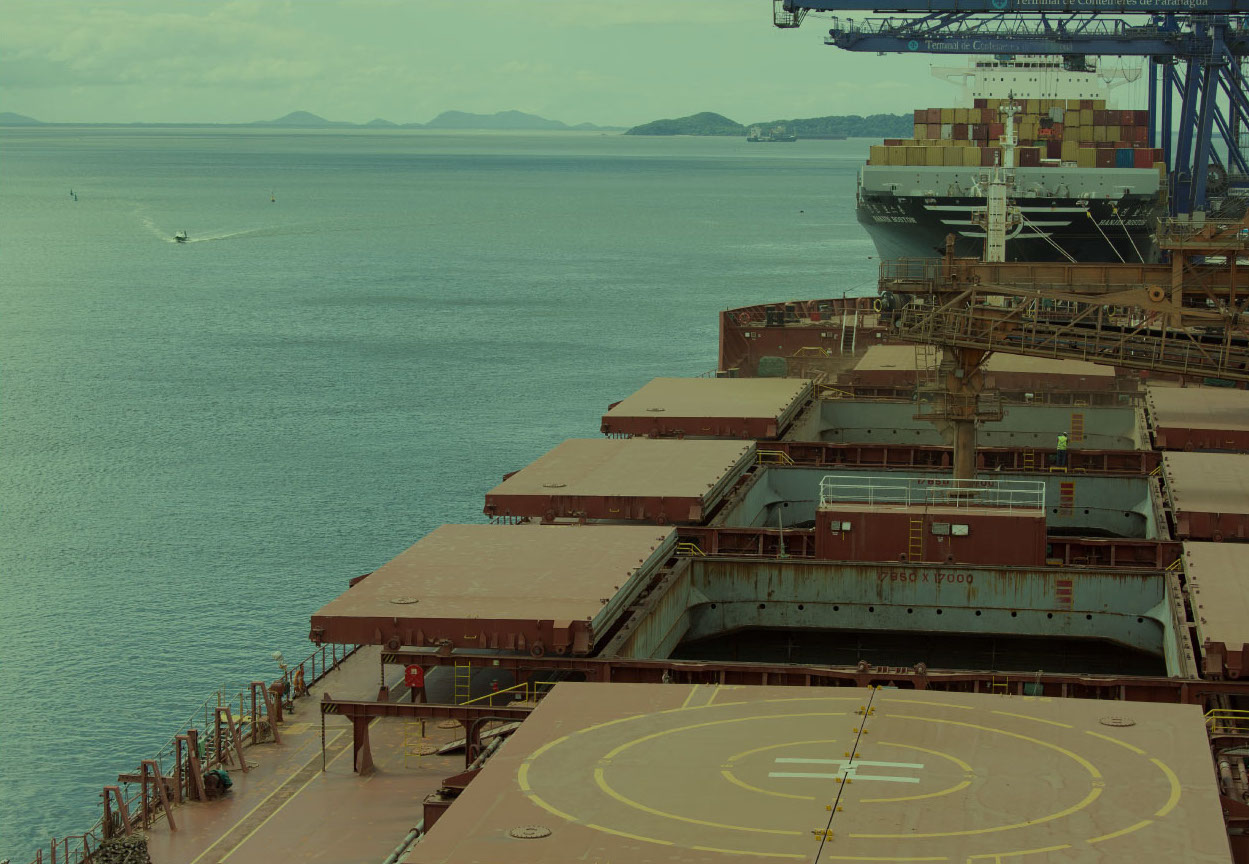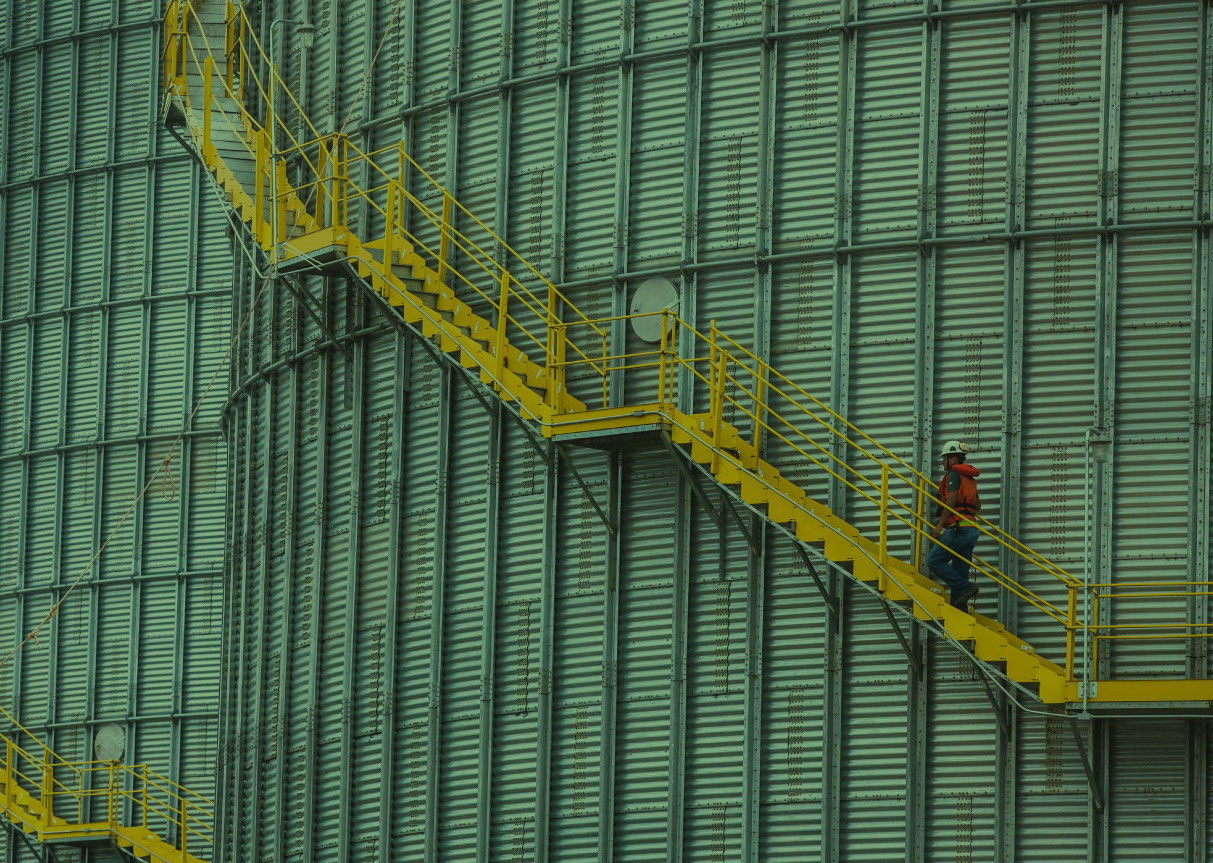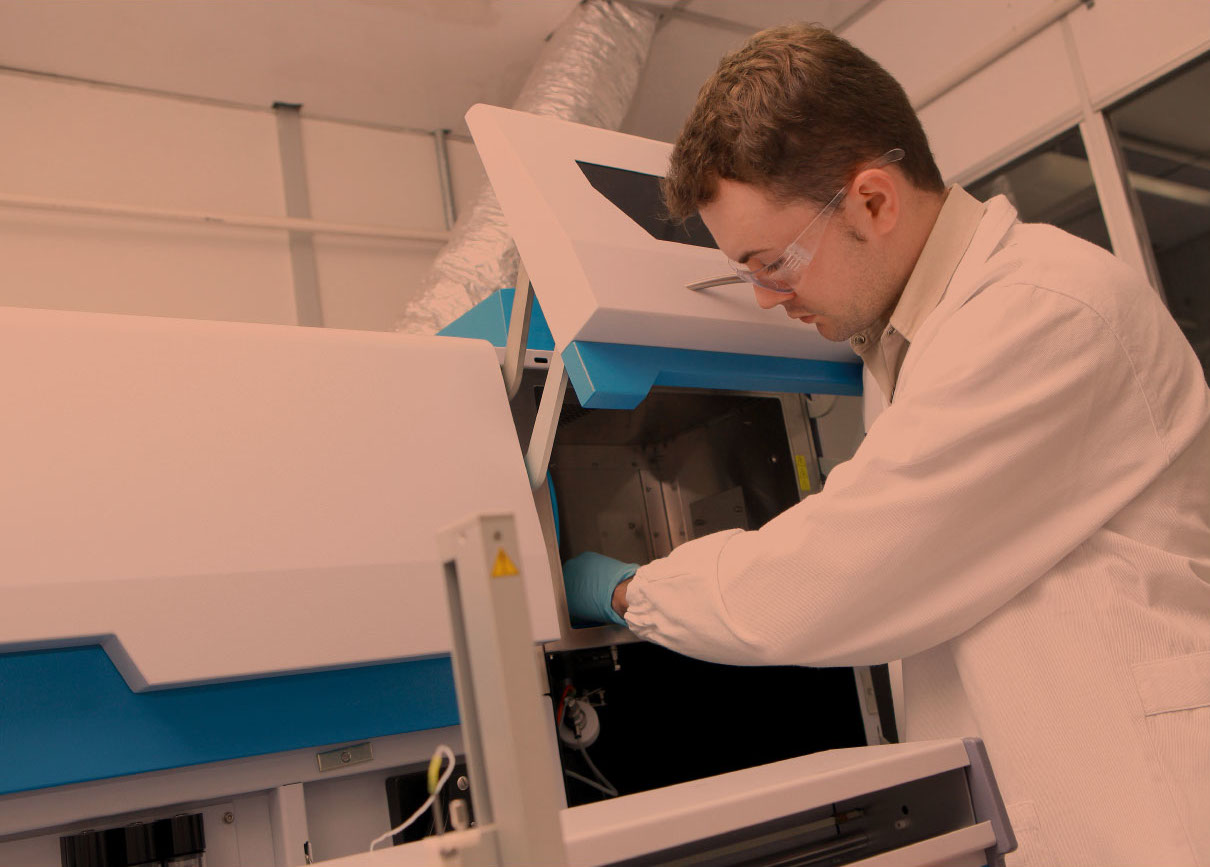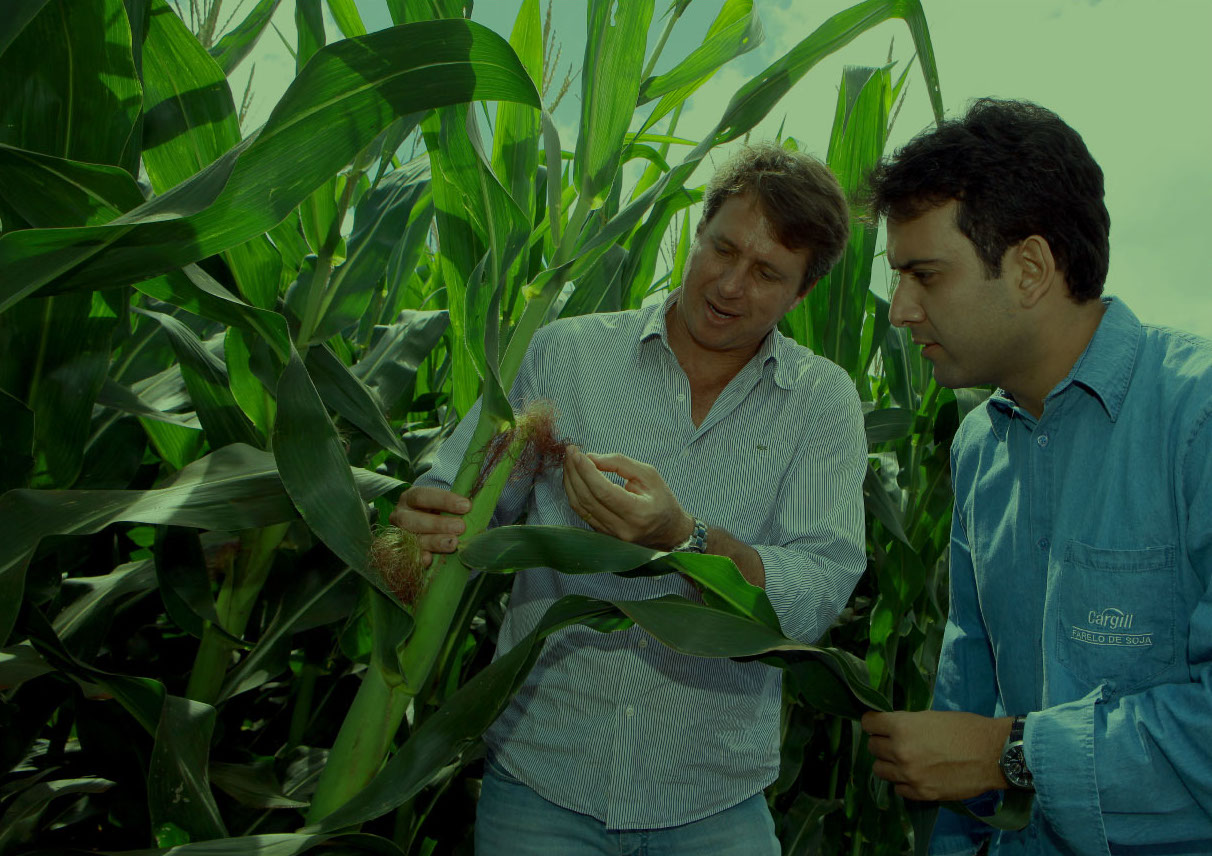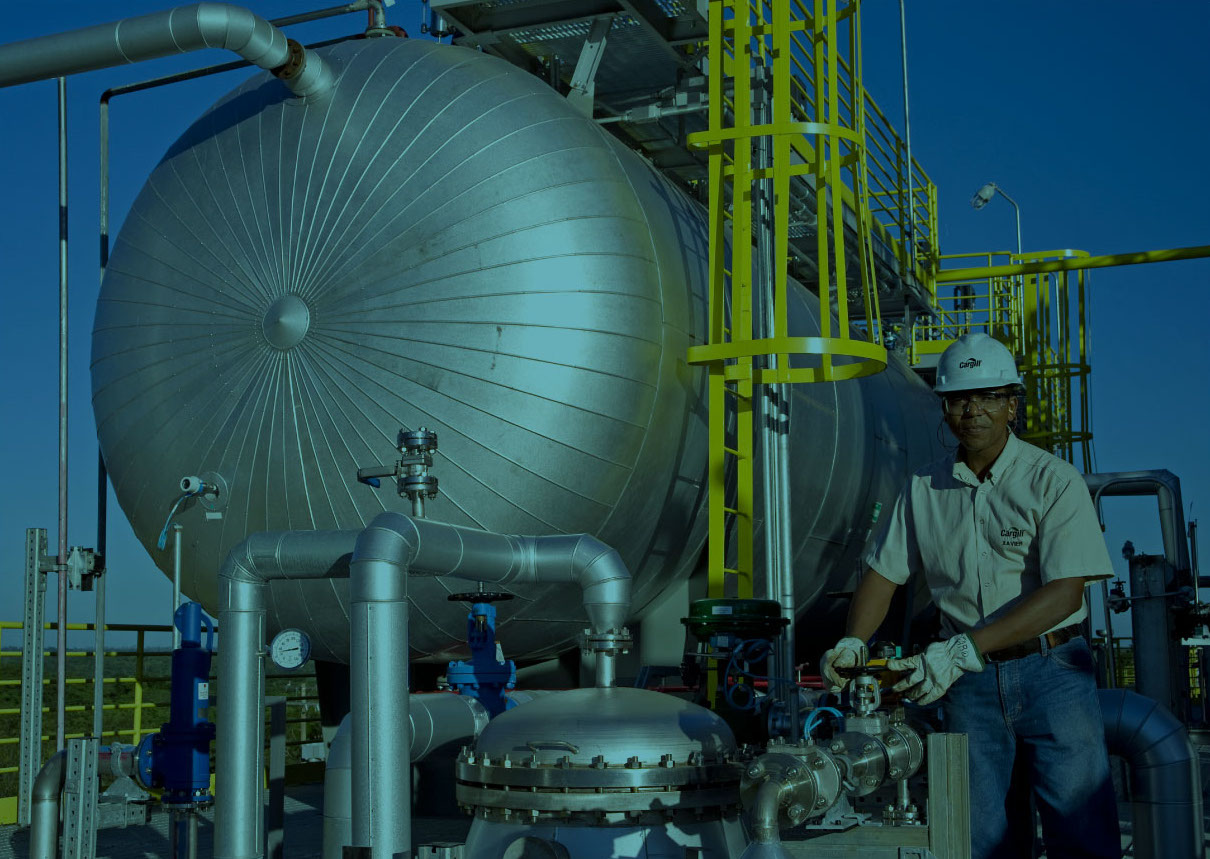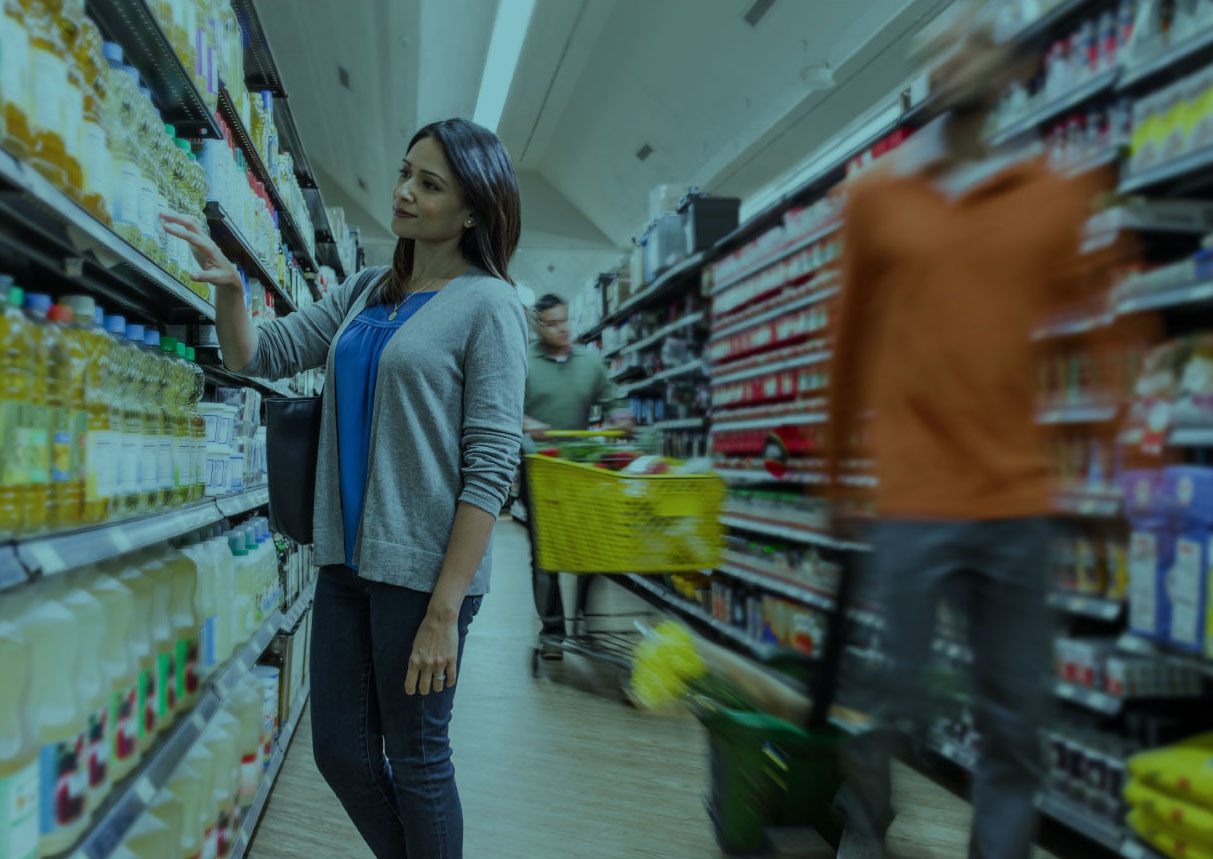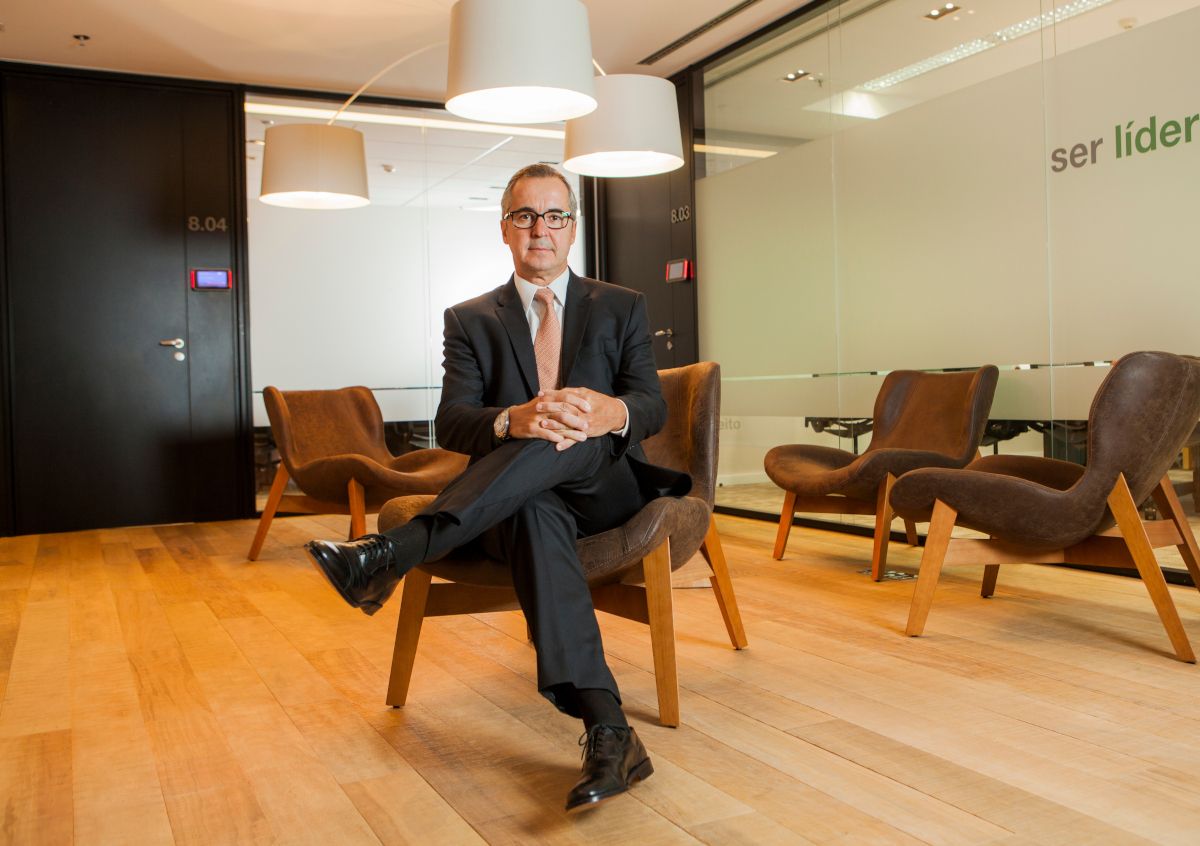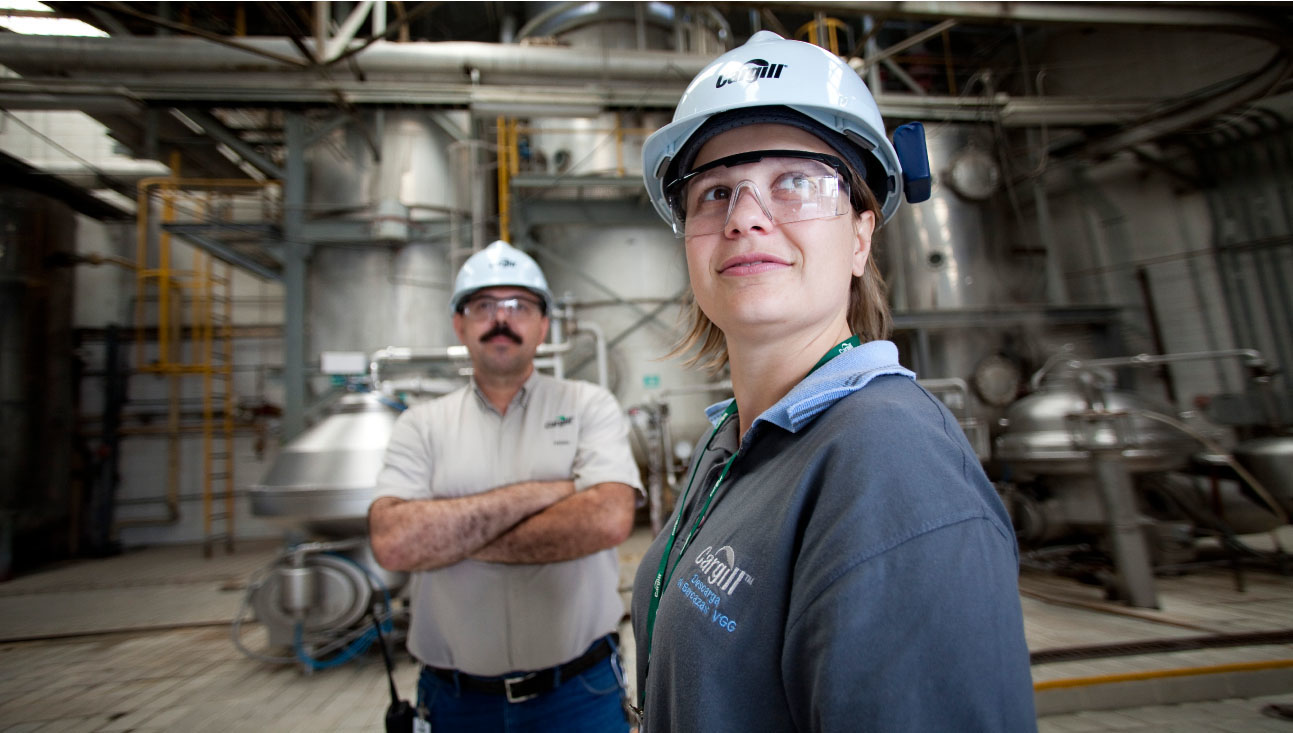 GRI 102-10 Cargill has 23 manufacturing sites, six port terminals, 189 warehouses and transshipment terminals, and two innovation centers operated by approximately 10,000 employees in 160 municipalities across 17 Brazilian states and the Federal District. Our size is one of our greatest assets, and one which we have strategically used to our advantage: For Cargill, one of the largest companies in Brazil, 2017 was a year of significant acquisitions, projects in progress, and improvements at our manufacturing sites.
In October 2017 we concluded the acquisition of Integral Nutrição, which produces products for dairy and beef cattle in Brazil's Midwest, generating R$ 80 million in net revenues per year. Cargill took over 100% of the company's assets on the first business day of 2018. The acquisition includes a manufacturing site in Goianira (GO) with approximately 100 employees and a portfolio of mineral supplement and premix products.
There have also been changes in the Vale do Sapucaí Ltda. (Cevasa) power plant joint venture in Patrocínio Paulista (SP). The business plan for the joint venture was reevaluated, with Canagril transferring its interest to Cargill.
We agreed to sell our operation in São José do Rio Pardo (SP) to Doehler in 2017. Following an assessment of strategic aspects and alignment with our global strategy, Cargill decided to exit the fruit preparations and icing business in Brazil. Cargo Brazil also has a business unit—Cargill Risk Management (CRM)—that develops risk management solutions for farmers and agribusiness and food companies.
CRM helps customers protect themselves against product pricing risks, offering a range of solutions for different agricultural commodities. 23 manufacturing plants
6 port terminals

10,000 employees 17 states
Banco Cargill
Another of our differentiators is our financial arm, Banco Cargill, which helps to build trusted, enduring relations with the agricultural value chain. Banco Cargill provides services and loans to agricultural, industrial and cooperative clients using an expedited credit approval process that is enabled by Cargill's credibility and agribusiness expertise.
As a result of the credit crunch in 2017, Banco Cargill was compelled to adapt to the new market conditions and reduce its lending portfolio, restricting loan availability to agribusiness customers while consistently upholding ethical business conduct and remaining as a trusted partner to farmers.
Banco Cargill ended financial year 2017 with R$ 3,288,348 thousand in assets, down 30% from the previous year, with its lending portfolio declining by 25% to R$ 2,228,920 thousand. The Bank also ended the year with losses of R$ 53,811 thousand, explained primarily by a provision for loan losses reflecting the adverse economic conditions. These loans were successfully renegotiated and customers are continually monitored by the Bank's Credit Risk and Commercial departments.
Economic and financial performance
GRI 103-201
Macro economic conditions
The Brazilian Central Bank's Economic Activity Index and the IBGE's GDP growth index, both at approximately 1%, show that Brazil is resuming growth and pulling out of the deep crisis of recent years.
Agribusiness has continued to demonstrate its ability to create wealth, in great measure thanks to productivity improvements in recent years as a result of major investments and the efforts of players in the value chain.
The still-high levels of economic stagnation — with the output gap in negative territory — and Brazil's record grain crop in 2017 resulted in benign inflation as measured by the Broad Consumer Price Index (IPCA), which ended 2017 at 2.95%, below the Central Bank's lower target. This led to continued interest rate cuts, with the SELIC rate ending the year at 7% per annum.
Financial results
Against this backdrop, Cargill Brazil generated net operating revenue of R$ 35 billion in 2017, up 6% from 2016. Despite the higher revenues compared with 2016, net income declined by R$ 115 million (16%), ending the year at R$ 593 million, reflecting pressures on margins due to the larger crop.
Investments
Cargill invested R$ 790 million in Brazil in 2017, and R$ 4.6 billion in the last seven years. We expect to invest between R$ 300 and R$ 400 million in 2018, with investments declining compared with the previous year as they near maturity. Indebtedness increased by 8% compared with 2016 — from R$ 8.8 bn to R$ 9.5 bn (up R$ 736 million). The increase is negligible considering the nature of Cargill's debt, which essentially consists of money provided by our parent company at a lower capital cost than a conventional loan in Brazil.
CARGILL ALIMENTOS (HOME + ANIMAL NUTRITION) FINANCIAL RESULTS 2017 – R$ MM

GRI 201-1

Cargill Alimentos Ltda.
2016
2017
Change
Net Operating Revenue
33,053
34,955
6%
Net Income for the Year
708
593
-16%
Equity
3,593
4,193
17%
Capital Expenditure (PPE)
775
793
2%
Total Assets
13,177
14,590
11%
CAL CONSOLIDATED
NET REVENUE (THOUSANDS)
2016
2017
Domestic Market1
11,546,491
35%
10,311,634
29%
Foreign Markets
21,506,200
65%
24,643,544
71%
Total net operating revenue
33,052,691
100%
34,955,178
100%
CAL CONSOLIDATED
GROSS REVENUE (thousands)
2016
2017
Domestic Market
12,904,319
38%
11,258,724
32%
Foreign Markets
21,506,200
62%
24,643,544
68%
Total gross revenue
34,419,519
100%
36,172,268
100%
1 Including all deductions (taxes and deductions) in the domestic market.
Net Operating Revenue – R$MM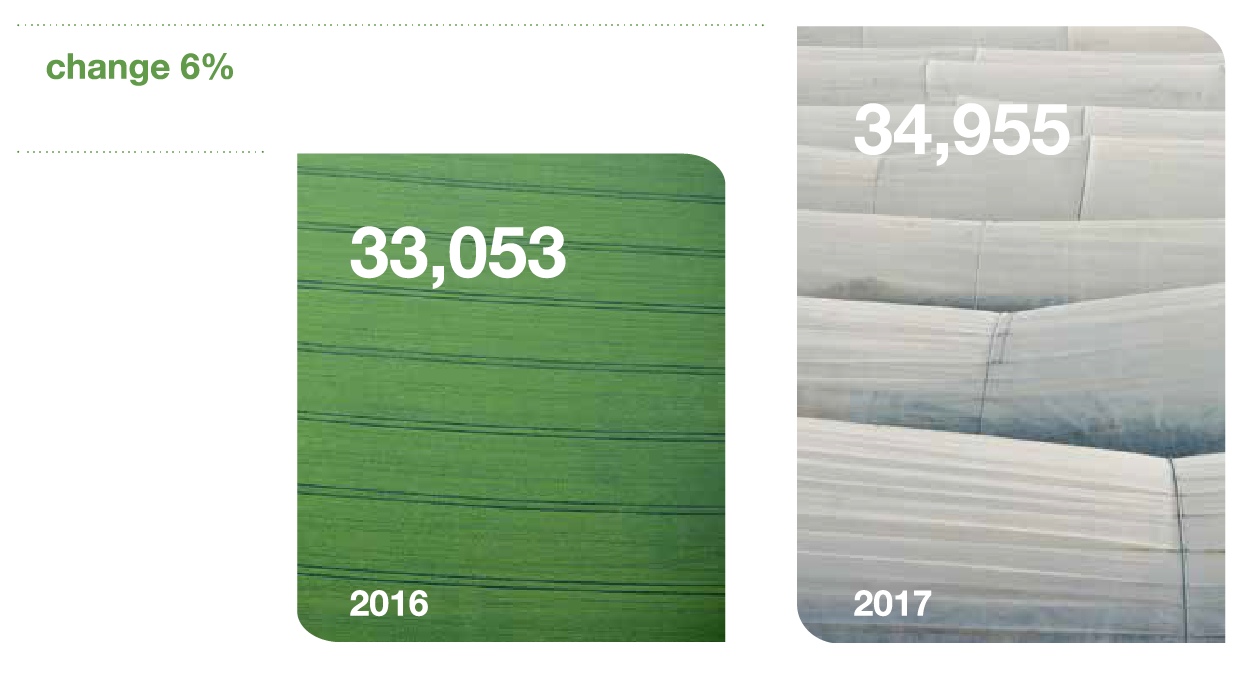 Operating performance
Industry overview
According to data from Companhia Nacional de Abastecimento (CONAB), Brazil's 2016/2017 grain crop exceeded 238 million metric tons, or more than one metric ton per capita.
The 26% growth was driven primarily by soybeans, which accounted for nearly half of the expansion, and with soybeans grown in South America accounting for half of global production.
Results of operations
The company continued to pursue its strategy for growth through investment and innovation. In 2017 we completed the expansion at our Três Lagoas (MS) manufacturing site, which now has a capacity to crush more than 1 million metric tons of soybeans annually. The plant also renewed its International Sustainability & Carbon Certification (ISCC) for the production of biodiesel, a fuel producing more than 60% less CO2 emissions compared with fossil fuels. In early 2017 we completed the acquisition of SGS Micro-ingredients in Ponta Grossa (PR) as part of a strategy to expand our oleochemicals business and build a sweetener business. In addition to new products, we now have room to expand our production capacity. Investments of approximately R$ 20 million are planned over a period of one and a half years at the new plant.
Further expanding our vegetable oil business, we developed important new customer accounts for the supply of Envirotemp™ FR3™, a plant-based transformer oil product that is innovative for its superior sustainability, safety and efficiency. In addition to the product proper, Cargill provides technical support to validate applications where the new vegetable oil product can replace conventional mineral oil in transformers used by Brazil's largest electric utilities.
Cargill also launched a range of new consumer products that have been developed and launched in response to trends in consumer demand for products that are healthier, more affordable and in smaller servings that avoid waste and are more environmentally friendly. We expect our consumer products and food service businesses to grow by 4% to 5% in 2018.
In animal nutrition, our market share increased from 14% to 16% by volume (metric tons processed into animal feed).
Awards and recognition
Our efforts to be a leader in nurturing the world in a safe, responsible and sustainable manner earned Cargill a variety of awards and recognition throughout 2017.
3rd Vox Empresarial Awards: 2nd highest recall in Santarém (PA)
Dinheiro Rural's Best Agribusiness Company: Best for corporate management
Top Companies for Communications with Journalists
Folha Top of Mind: Elefante won in three categories
Guia Exame de Sustentabilidade: Top agribusiness companies for sustainability
Sales Leaders, ABRAS list – SuperHiper Awards in the composite oil, salad dressing, tomato puree and paste, and tomato sauce categories
Love Mondays: 37th among the 50 most loved companies in Brazil
Reader's Digest's Most Trusted Brands: LIZA won in the Food & Beverage – Edible Oil category
Best Agribusiness Companies 2017 – Globo Rural: Soybeans and Oils, the largest among the top 500 and Animal Nutrition
Exame magazine's Biggest & Best
MarCo 2016 Corporate Reputation: Among the 100 top companies for corporate reputation in Brazil
Líderes do Brasil (LIDE): In the Agribusiness Leaders category
Reputation Institute Ranking: 16th among Brazil's Best Reputed Companies
Sul for Export 11th among Brazil's top exporters
Troféu Agroleite: Nutrition Category (our Nutron brand won the award for the 16th year running)
Benchmarking Brasil: In the Social and Environmental Education, Information and Communications category, with a case study about our Forest Code Campaign
Troféu fornecedor Nota 10 – Abad: Broths, Sauces and Seasoning
Troféu Gente Nossa Fornecedores: Top supplier of vegetable oils