A growing sense of Pride: Cargill's Pride Network is still breaking barriers at 25
Read Time: 3 minutes
June 28, 2022
It all started 25 years ago with a memo.
In 1997, three Cargill employees — James Quenzer, Dan Larson and Kevin Horne — sent a memorandum to Nancy Siska, then head of human resources, requesting the formation of a gay employee resource group.
That memo led, in 2000, to the birth of the Rainbow Alliance Employee Council, now known as the Cargill Pride Network (CPN).
Today, the rainbow flag flies high at Cargill facilities around the world. Pride Month in June is celebrated across the company. And as it celebrates its 25th birthday, the Pride Network is an important part of Cargill's diversity, equity and inclusion efforts.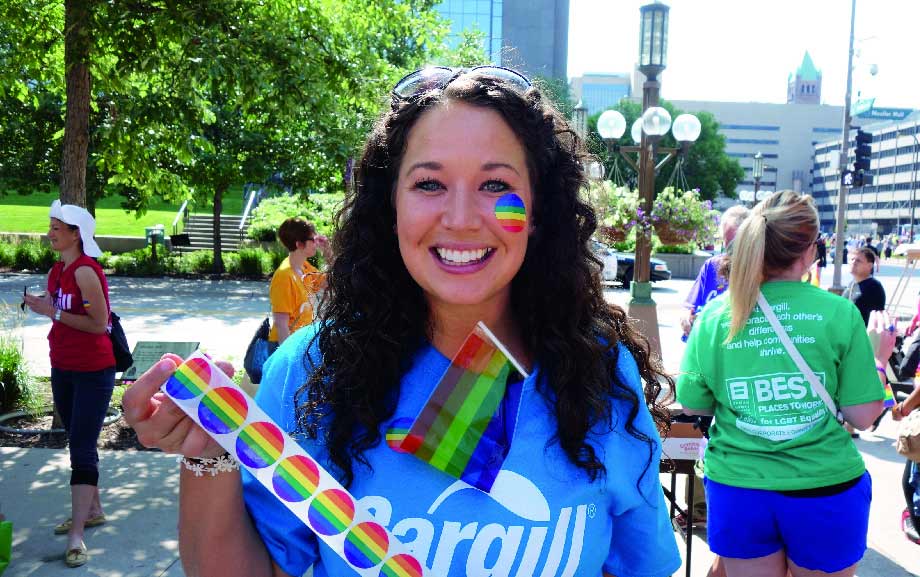 The Cargill Pride Network is celebrating 25 years at Cargill.
"The Cargill Pride Network exists to foster an equitable, safe and supportive business environment for lesbian, gay, bisexual, transgender, queer and allied employees," says David Zwak, co-chair of the network. "By embracing our employees' uniqueness, we create an environment where all employees can thrive."
Perfectly inclusive
What started as a safe space for people in the LGBTQ+ community to meet has grown exponentially over the past quarter-century.
The Pride Network now has over 1,500 members around the world. In Brazil, the group has advocated for transgender access to employment and education, resulting in CPN representation at every operations facility in the country.
"We're contributing to build an inclusive culture, workforce protections and benefits, gender affirmation, and education on the use of pronouns," says Katy Nordhagen, Cargill Pride Network co-chair.
On top of that, Cargill received a perfect score in the latest Corporate Equality Index, a report published by the Human Rights Campaign Foundation to rate the treatment of LGBTQ+ employees in the U.S. That's Cargill's 19th perfect score in a row, highlighting the company's commitment to putting people first.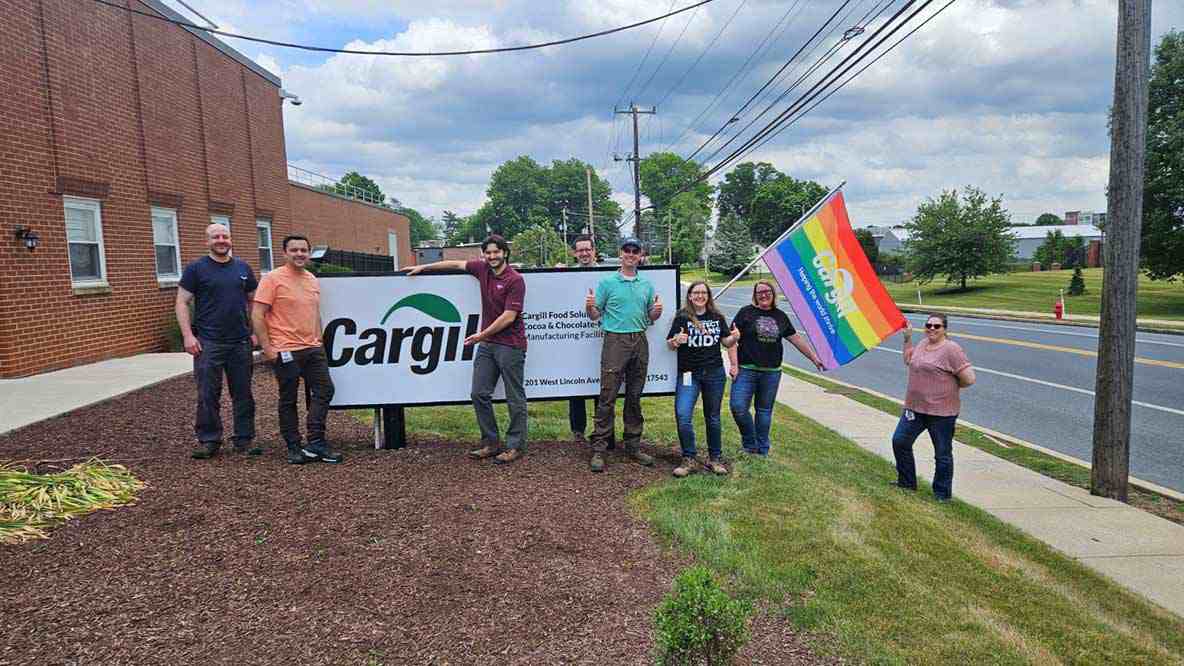 At Cargill, Pride month in June is celebrated across the company.
Advocating allyship
As the Pride Network has grown, so have the group's goals and challenges. Today, CPN is working hard to empower allies to engage with the LGBTQ+ community.
David Webster, Cargill's chief risk officer and leader of the Food Ingredients and Bioindustrial enterprise, is one such ally. The executive sponsor of the Pride Network says his journey to allyship and advocacy is rooted in his family history — but adds that's not a prerequisite to supporting the cause.
"I have witnessed bias and mistreatment in action," he says. "It helped me realize the leader I wanted to become and the environment I wanted to create. Everyone deserves to be themselves, and we must have an environment that allows all to thrive."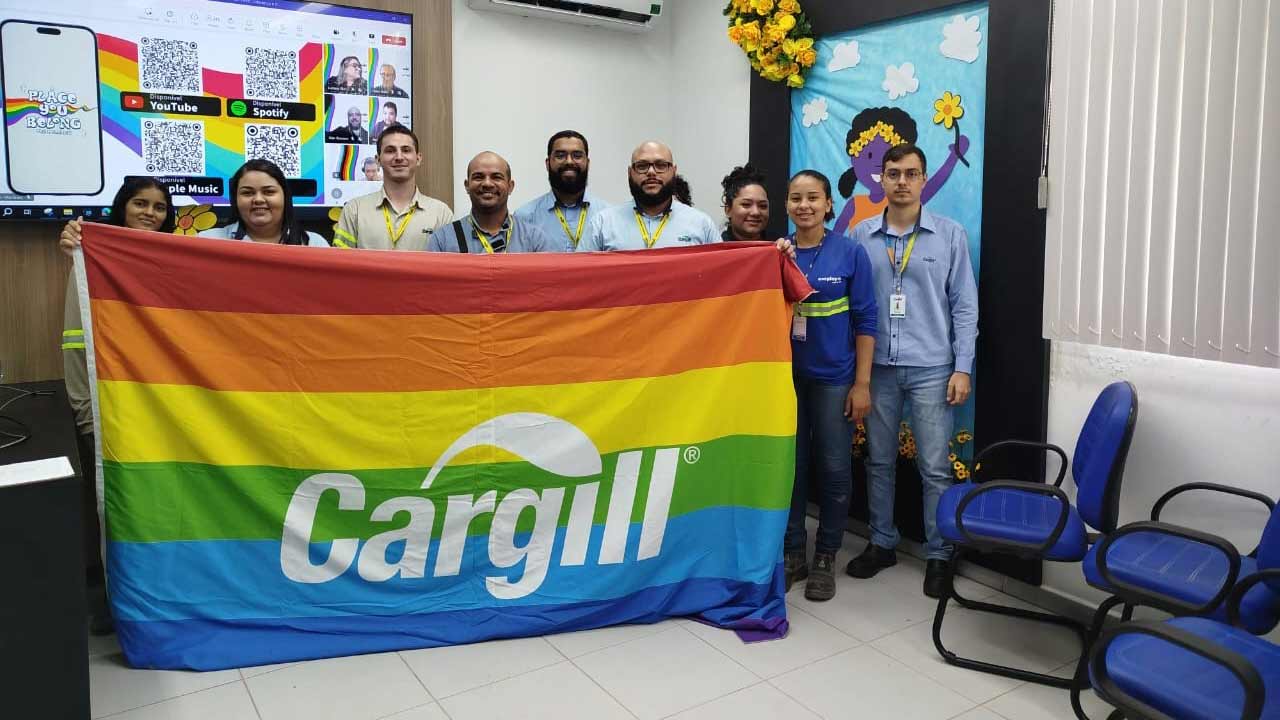 "By embracing our employees' uniqueness, we create an environment where all employees can thrive," says one Cargill Pride Network leader.
A brief history of Pride at Cargill
1996
First mention of sexual orientation in Cargill's Equal Employment Opportunity statement.
1997
Three employees — James Quenzer, Dan Larson and Kevin Horne — send a memo to Nancy Siska, head of HR, about the formation of a gay employee resource group at Cargill.
2000
In April, the Rainbow Alliance employee council starts.
2005
Cargill begins offering domestic partnership benefits.

Cargill becomes the first Minnesota company to receive a 100% score on the Human Rights Campaign's Corporate Equality Index. Cargill has received a 100% score every year since.
2014
Cargill participates in a Pride march in Bangalore, India, for the first time.
2015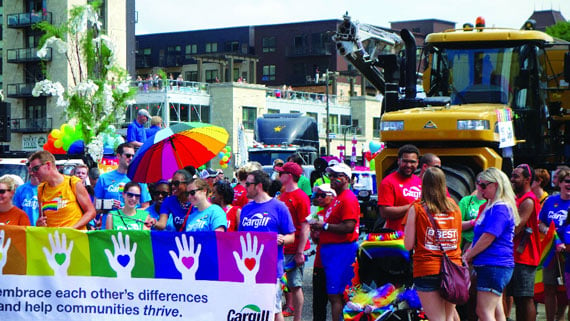 More than 100 Cargill employees march in the Minneapolis Pride Parade, including CEO David MacLennan and Chief Human Resources Officer LeighAnne Baker. This marks the first Pride Parade hosted by Cargill and Global Inclusion and Diversity.

In June, the Cargill Pride Network launches the Cargill Canada Pride Network.
2016
The Cargill Pride Network expands with the launch of the Cargill Pride Latin America (LATAM) chapter, the Cargill Pride European chapter and the Japan Pride Network.
2018
Cargill Brazil signs on to the 10 commitments of the Businesses and LBGTI+ Rights Forum and is now part of an exchange network for good practices and connections with other companies in the country.
2022
The Cargill Pride Network celebrates its 25th anniversary.
More stories
Bust myths, master pronouns and be the ally our transgender colleagues need
Theo Ray-Huntington has come out twice at work — once when they started working for Cargill, and again more recently when they came out as transmasculine nonbinary.
[]/[]
'Cargill has my back:' As we celebrate LGBTQ+ Pride, three employees tell their stories
When Sharon Fallas joined Cargill three years ago, she immediately noticed it was different.
[]/[]