Bring your whole self to work—including your wheelchair: Accommodations give one Cargill employee the opportunity to shine
June 14, 2021
Today, Adalberto de Matos Rocha Junior is thriving in his role as a logistics operations analyst at Cargill. Colleagues say he's innovative — a fast learner and a smart problem solver — but most importantly, he's a good teammate.
"He's always smiling. He's always happy," says Fulvio Albuquerque, the site manager at Cargill's facility in Ilhéus, Brazil. "He's doing really well."
Although Junior, as everyone calls him, is succeeding in his role, it was a journey to get there — and not always an easy one.
When Junior was just 11 years old, doctors operated on his spine to remove a tumor. He would go on to have two more surgeries, finding himself in a wheelchair by the time he was 17.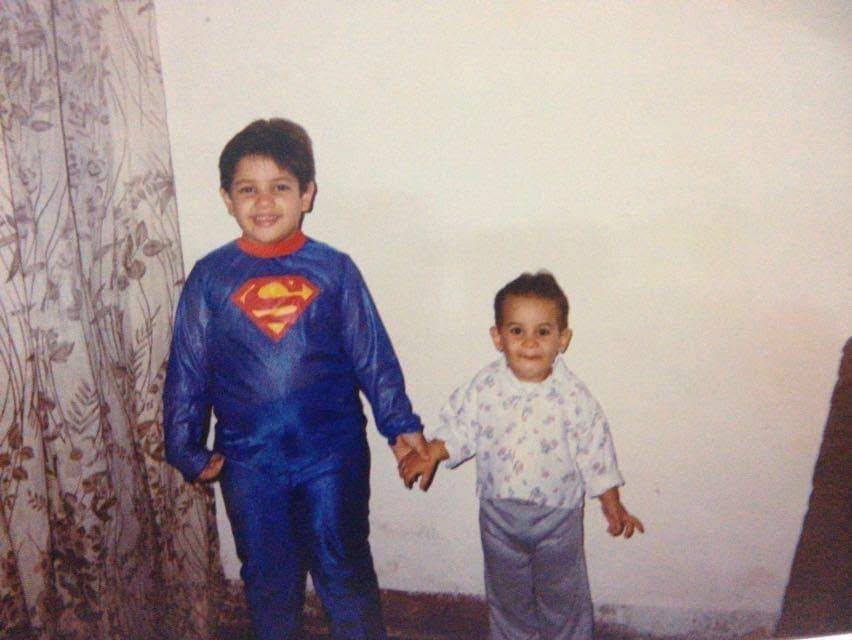 Living with a disability didn't stop Junior from achieving his goals. He graduated with a degree in food engineering and went on to receive a graduate degree in production engineering.
In 2019, he applied for jobs at a number of companies and was offered a position at one of them. However, the company's facilities weren't wheelchair accessible, and they were unwilling to make the necessary accommodations for Junior. They rescinded the job offer.
Meanwhile, Cargill was hiring for a similar position and had already interviewed a lot of candidates. When they spoke with Junior, they knew he would be a great fit and offered him the job because he was the most qualified for the role. When they learned that he was in a wheelchair, they knew there would be accessibility issues but were willing to make whatever accommodations were needed to help Junior succeed.
"We wanted to go above and beyond to make Junior feel welcome," Fulvio says.
The team made extensive changes across the entire facility and also prepared the other employees at the site by reinforcing the importance of inclusion and reaffirming Cargill's principle of valuing and respecting all people.
"At Cargill, I realized that my physical limitations would not be an obstacle to reaching my full potential," Junior says. "I feel extremely motivated to be part of the Cargill family."
A level playing field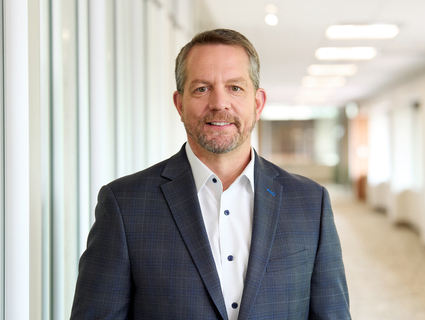 David Webster, who leads Cargill's Food Ingredients & Bioindustrials business, understands the importance of equal access. His older brother was in a wheelchair for 23 years after he was diagnosed with multiple sclerosis, and one of his sons is hearing impaired. David says that over the years both of them haven't looked for an advantage over others but simply want a level playing field.
"They want equal opportunity and equal access to things that other people take for granted," David explains.
For David, watching life unfold for his son and brother, who lost his battle with MS when he was 53, has given him a unique perspective on how to deal with difficulties. As a leader at Cargill, he's conscious about doing what he can to set people up for success in whatever capacity that might be.
"You have to have patience and allow for people to be who they are and understand what they're going through."
David says that Cargill is still learning and evolving how best to support employees with disabilities, but that core values chart the course for the company as far as how people show up as leaders and employees.
"People at Cargill believe deeply in our values," David says. "That creates an environment where you can talk about these kinds of issues and take action, so that it can be a better, more positive environment."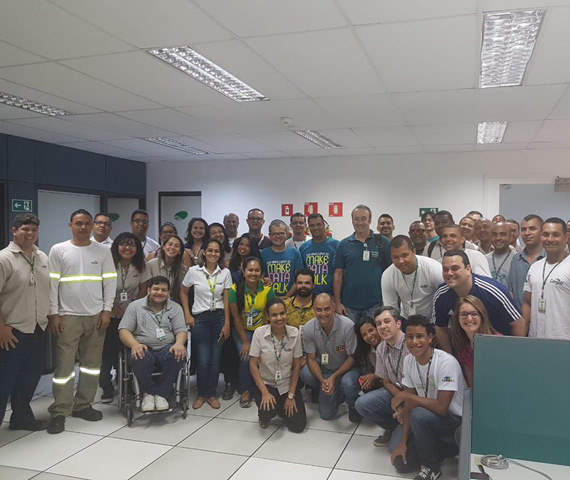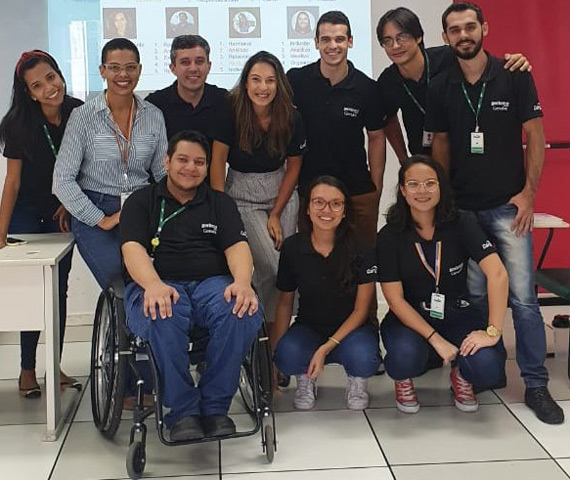 "Believe in your potential"
Junior is grateful to work at Cargill and says that he wakes up every day and knows that the company wants him to be there.
"I'm so glad to be here," he says. "It feels like I'm part of a family."
Junior plans to continue his career at Cargill and advance within the company. He hopes that his experience shows others that they can achieve their goals no matter what obstacles they may be facing.
"Believe in your potential even if you have a disability," Junior says. "What matters most is who you are and your abilities."