Cargill Mexico, CIMMYT reward country's best food security and sustainability projects
The award recognizes the activities of researchers, producers and opinion leaders with grants to continue their work.
May 22, 2017
Three people working to achieve food security in a sustainable way received a combined $25,000 in awards from Cargill and the International Center for Improvement of Maize and Wheat (CIMMYT) research center in Mexico.
They are the second winners of the Cargill-CIMMYT Food Security and Sustainability Award, which was created in 2015 to demonstrate Cargill's support for Mexico's role in providing accessibility to safe, nutritious and affordable food.
The impact of these projects goes far beyond the award winners, said Marcelo Martins, president of Cargill Mexico.
"The rise in the productive capacity of farmers not only has food benefits, but also social benefits," he said. "As their production increases, their incomes improve, rural economic chains are strengthened, which improves the quality of life of many people."
A committee evaluated 38 projects to select the winners. Cargill awarded a total of $25,000 USD: $10,000 USD for the winner project of the Researchers category; $10,000 USD more for the Producers category, and $5,000 USD to the Opinion Leader.
Researcher: Dr. Alfonso Larque Saavedra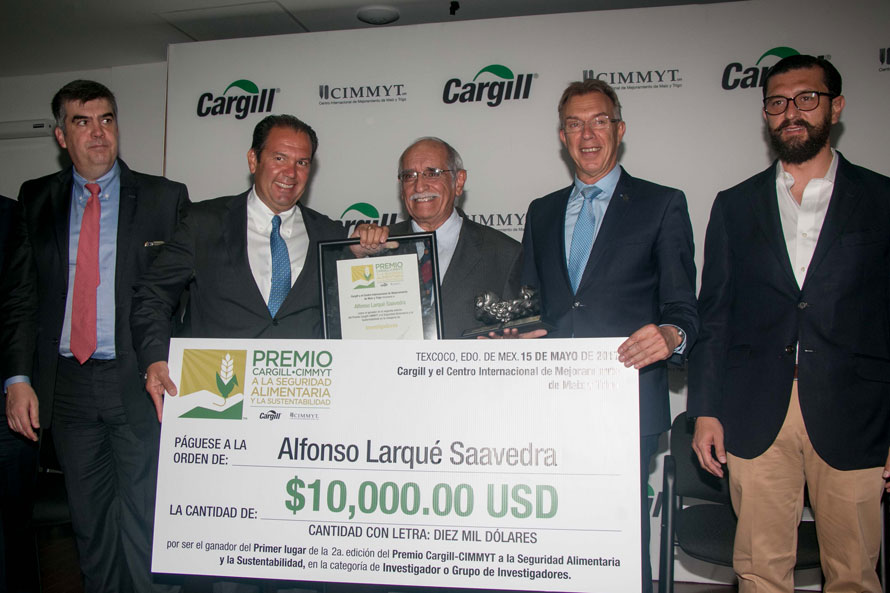 Alfonso's Continuous Maize Production system (CMPS) transplants maize seedlings to prevent local wildlife, mainly birds, from eating the plants when maize is grown under direct seeding. Thanks to the irrigation installed, the system allows four consecutive cycles of production of corn, or three consecutive cycles of grain production.
The CMPS system can produce 365,000 tons of grain in 35,000 hectares with irrigation infrastructure to meet the estimated consumption of Yucatan in 2025.
Alfonso said his project will use the award to increase the number of maize producers using the technology while increasing efficiency. He also plans to work with schools to teach students about crop sustainability.
Opinion Leader: Silvano Gaxiola Mascareño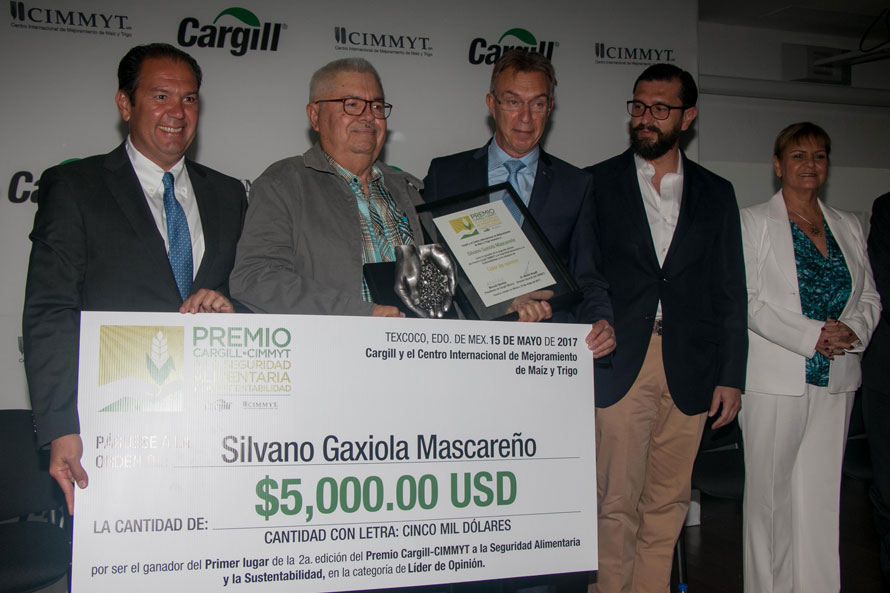 For Silvano, research is not worth it if it's kept inside a university or research center. That's why he has worked for 25 years to help producers increase their productivity while promoting conservation agriculture.
"We believe that there is still much to be done in the Mexican countryside in order to recover the profitability of commercial agriculture in Mexico," he said. "With this award, we will acquire new cutting discs for tractors that will help increase the productivity of different producers in the region."
He said he also plans to form alliances with governmental entities and other producer organizations to connect producers to more sustainable growing methods.
Producer: José Moisés Rodríguez Castellanos
​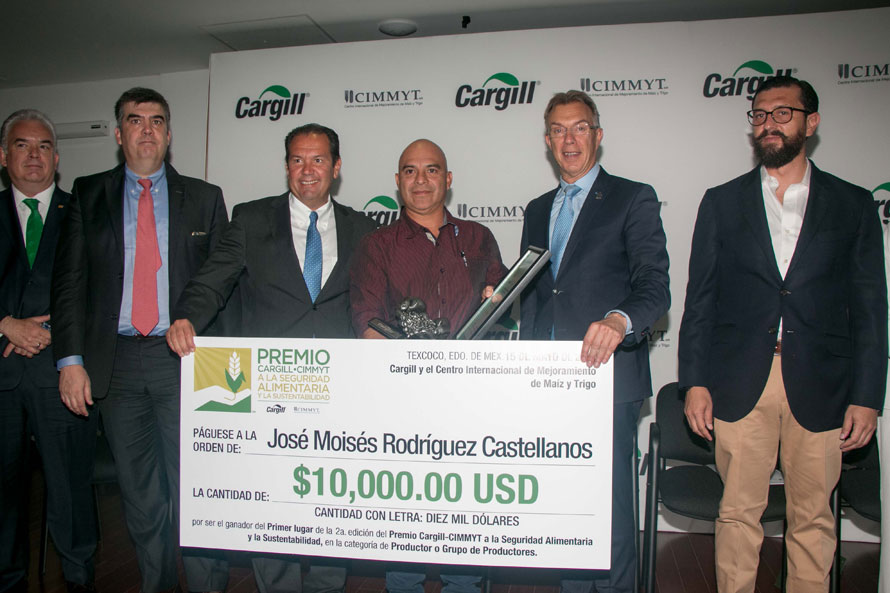 Jose's is working to improve the milpa system, which is a cyclical crop-growing method used throughout Mesoamerica. Jose said the system can strengthen local economies while conserving natural resources.
Yield per hectare increased to 4.6 tonnes thanks to optimum planting density of 40,000 plants per hectare instead of 22,300 plants per hectare as producers did before. Performance in the demonstration increased from 1 to 2.5 tonnes per hectare due to the use of pheromones for pest control.
Jose said he plans to use the grant to form alliances in rural áreas that can reach small producers that would benefit from the improved milpa system.
Mexico Undersecretary of Agriculture Jorge Armando Narváez Narváez, attended the award ceremony at the CIMMYT facility in Texcoco, State of Mexico.
"We are sure that the contributions we will have from this event, but above all from these results, will help more and more people to have access to safe, reliable, and quality food that meets the nutritional requirements, thus also raising a quality of life," he said. "That is our responsibility."