The drought leaves farmers thirsty for answers. As we mark World Water Week, Cargill helps provide them.
August 24, 2021
This time last year, Lance Lillibridge was looking forward to a record crop. Instead, he got a throwaway year. "The corn didn't fill, the grass didn't grow, the beans were less than desirable," the farmer, husband and father-of-two says.
The culprit was drought — the beginning of the same drought that has now gripped 80% of Iowa and much of the U.S.
Lance calls drought his top concern as a farmer because it's hard to predict and manage. "With diseases in plants we can scout, see what's coming and then use management practices to mitigate the impact. With drought, you just have to prepare as best you can."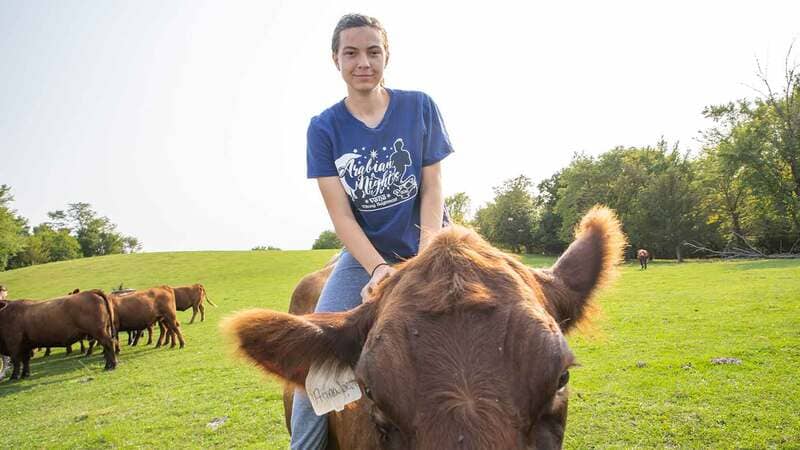 Tilling the soil (away)
One way Lance is preparing isn't specifically against drought. It's actually to prevent soil erosion — but water conservation is a side benefit. To understand how it works and where Cargill comes in, we need to go back to the beginning of Lance's "sustainability march."
Once upon a time, the corn, alfalfa, soy and cattle grower ran his operation "like every farmer in the Midwest. We thought we had to use tillage to raise a good crop."
But then he noticed his input costs going up and a "sickening" amount of soil erosion. "I paid all this money for this land, and where's it going? It's getting washed into a river or a creek. It's going to the neighbor. Or I'm getting the neighbors' and I don't like what they're sending me."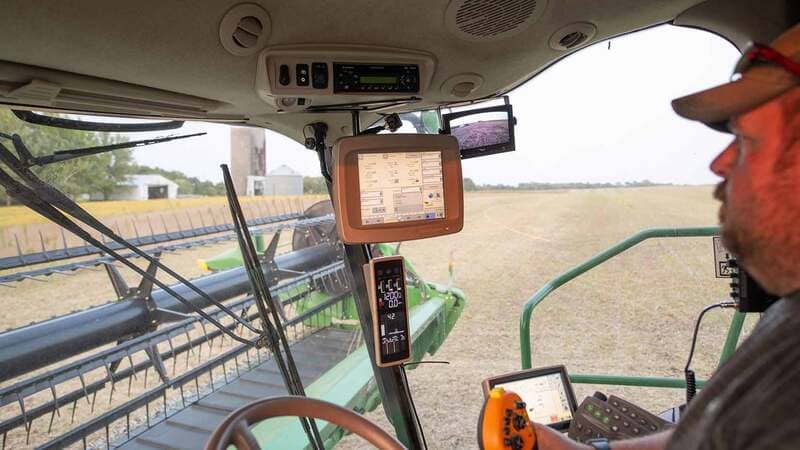 Less is more (just ask the earthworms)
So, after decades in farming, the son of a long farming lineage made a change. He switched from tillage to strip tillage — meaning he was disturbing and compacting the soil less. He began using technology like GPS and triangulation to place seeds surgically. He "spoon fed" the crop rather than broad fertilizing. And he left the post-harvest plants to blanket the soil like mulch in a garden.
"Not only are we growing a crop; we're growing dirt now," claims Lance. How? Where rain once took tilled topsoil away, now water flows into the earth — no longer blocked by the hardpan tillage creates. The 'mulch' holds that water in the soil, protects against weeds, breaks down to build earth, and makes a yummy meal for earthworms. The worms convert the biomass back into a nutrient, reducing the need for fertilizer, and their burrows further increase water holding capacity.
"We're using less chemicals. We're losing less water. We're growing dirt. And we're farming — feeding and providing fiber for the world in a sustainable way," Lance says with pride.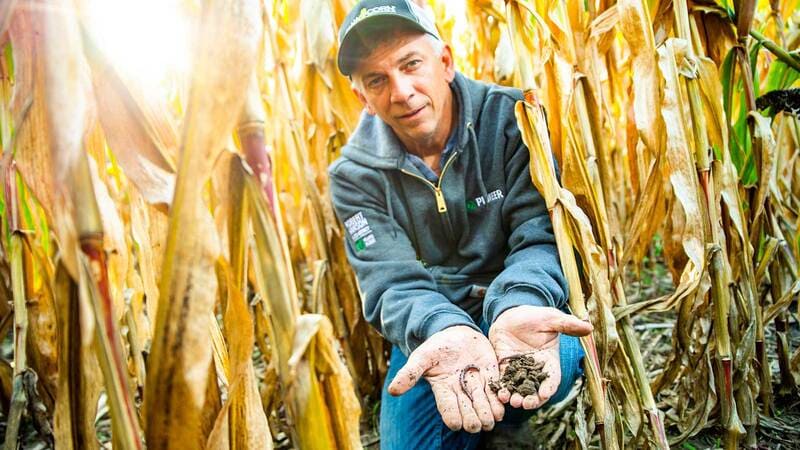 'If it's not affordable, it's not sustainable'
Moving to strip tillage is a big (aka expensive) undertaking. But the Lillibridges have made it work economically, reaping benefits like lower fuel and fertilizer costs. Not all sustainable practices, though, have the same payoff. And that's where Cargill comes in.
Cargill helped launch and expand the Soil and Water Outcomes Fund, a market-based program that pays farmers for using conservation practices on their farms. The resulting improvements — like better water quality outcomes — are sold to municipal partners to use with their clean water act permit or voluntary efforts to improve the quality of their water. Cargill has a significant footprint in these watersheds and municipalities and sees partnerships as an effective way to improve environmental outcomes, like water quality.
When the fund tests the runoff from Lance's fields, they find it's drinking-water quality. The program also subsidizes Lance's planting of cover crops — something that makes environmental but not immediate financial sense for the farmer. "When you talk about sustainability, if it's not affordable, it's not sustainable," he explains. "We have a lot of consumers asking for a more sustainable supply chain. There's a cost involved. And we have to figure out how to cover that."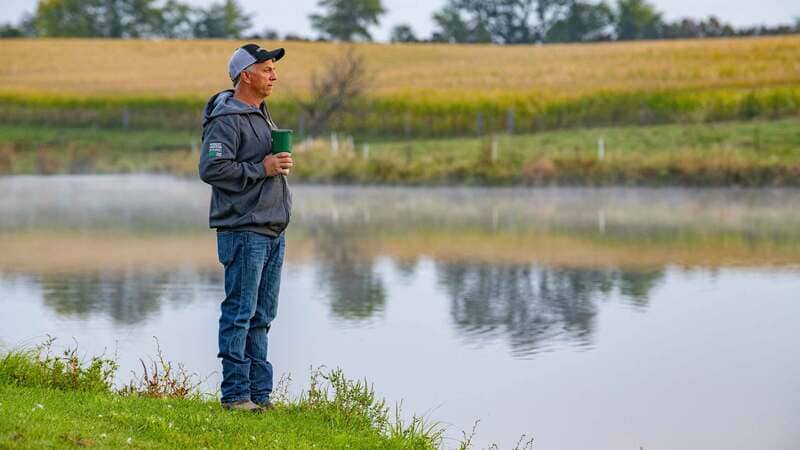 This land is your land, and this land is my land
Although the program provides financial incentives, Lance sees farmers as natural environmentalists. He thinks many people take soil and water for granted, but as someone who lives off the land — with all its fat years and lean, floods and droughts — he is not among them.
"I've been called a 'dirty farmer,' 'throwing fertilizer all over the place.' But if that person were to stop and think, they'd realize I live where I farm. I'm in my fields. My hands are in that soil and I'm drinking the water that comes from beneath my feet. So why would I pollute that? If I have polluted water, I can't raise cattle, I can't drink. That water is #1 to everything in life."
While Lance and his fellow farmers can't control the rain, they can choose how they manage what Mother Nature gives them. In times of drought, that means working to protect every last drop. Partners like Cargill and the Soil and Water Outcomes Fund are here to help.
---
Want to know more?
The Soil and Water Outcomes Fund is part of Cargill's strategic focus on supporting farmer-led efforts to adopt regenerative agriculture practices on 10 million acres of North American Farmland. You can read more about this model of empowering farmers to improve soil health, carbon storage and water quality and access here.
It's also part of our ambition to achieve sustainable water management in our operations and all priority watersheds by 2030. To date, we have launched regenerative agriculture projects in 9 priority watersheds. You can learn more about our progress against our water targets in our most recent water CDP (Carbon Disclosure Project) response.
You can also read about our WASH (water, sanitation and hygiene) programs — such as the Prosper II initiative run in partnership with CARE. This aims to strengthen children's well-being by reducing diarrhea and infectious diseases and improving access to nutritious food. Already, the project has reached 1,512 people directly and more than 4,532 indirectly in Indonesia. By the end of the project in August 2022, CARE aims to reach 3,450 people directly, including teachers, parents, students, and community members, and 10,800 people indirectly. Here's what Tati Nurhayati, the principal of Saninten Elementary School in Serang, Indonesia, had to say: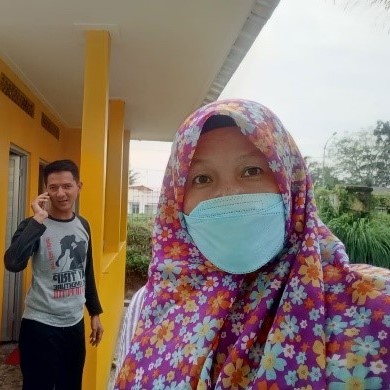 "We are so thankful for Cargill and CARE support. We want Cargill to continue supporting schools in Serang Regency. I personally will encourage everyone in this school to use and together maintain the condition and quality of the facility so it can be used sustainably."
Tati Nurhayati, Sp.Pd – Saninten Elementary School Principal