Mexicanas to the front: The women in operations breaking the glass ceiling at Cargill's El Salto plant
June 17, 2021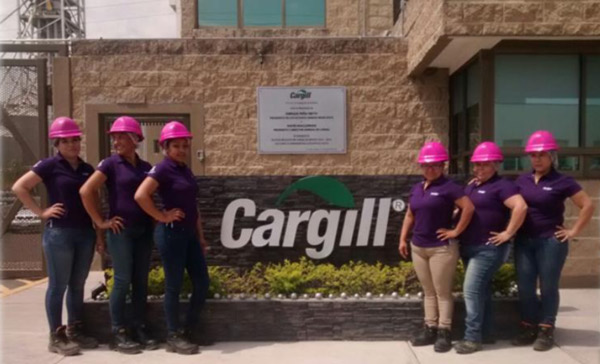 Viviana Cornejo had a busy morning on January 30, 2017. Every morning is busy for a young mother, but that Monday was extra hectic. Viviana was starting a new job. She was also making history — she just didn't know it yet.
When she took her first steps inside Cargill's El Salto plant in Jalisco, Mexico, Viviana became the facility's first female operator since it opened in 2004. She wasn't alone for long though, and she hasn't been since. Three other women joined the team in 2017… another 11 in 2018 and 2019. Today, 29 women work at the plant — that's 33% of its work force.
"And now we go for more," says Ender Alexander Delgado, El Salto's plant manager.
Adapting to inclusion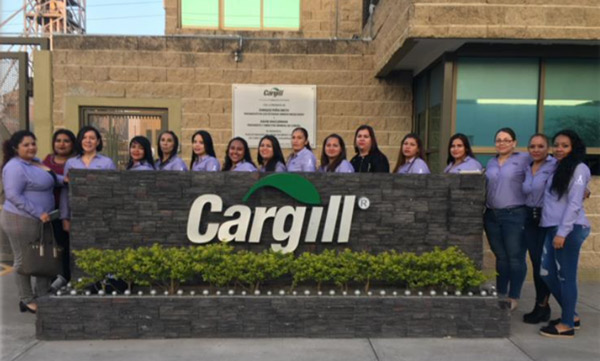 Ender has overseen the latest phase of El Salto's transformation. Though he wasn't involved in the initial effort to hire female operators, his administration has built on the impetus for inclusion. With help from the wider Cargill, Ender's team has invested in increasing the women's dressing room capacity, as well as a new bathroom.
"When we first started hiring women, there was no infrastructure for them," he recalls. "Before Cargill's corporate efforts to level the field and increase gender representation, we would typically hire men. We had to collaborate with Human Resources to adapt the hiring process and ensure we hired diverse candidates."
Including female employees in a facility that wasn't initially designed for them required creative solutions. Women might work in groups of two to lift heavy loads or gain experience in more precise jobs, like placing tags on packages. Whatever the challenge to be overcome, says Ender, the results have been positive.
"Our female colleagues bring a level of attention and flexibility to the task at hand that our team at the plant needed," he says. "Women have excelled at every opportunity they've been given, and now they are moving up in the organization."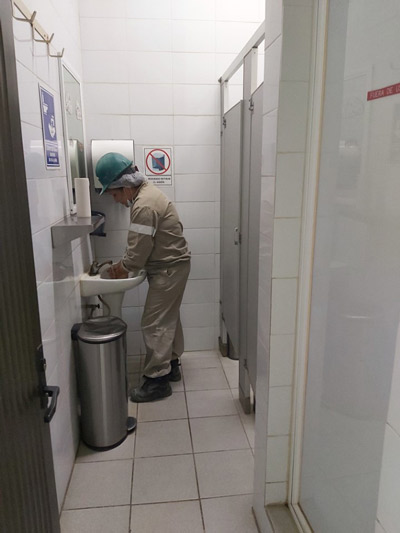 On the left, the first bathroom for women in the plant. A new, better suited bathroom is currently being built at the facility.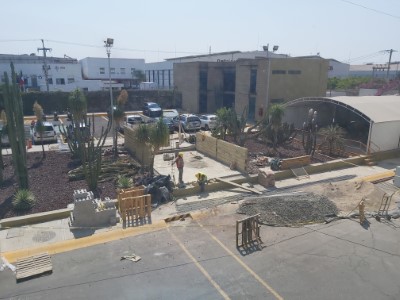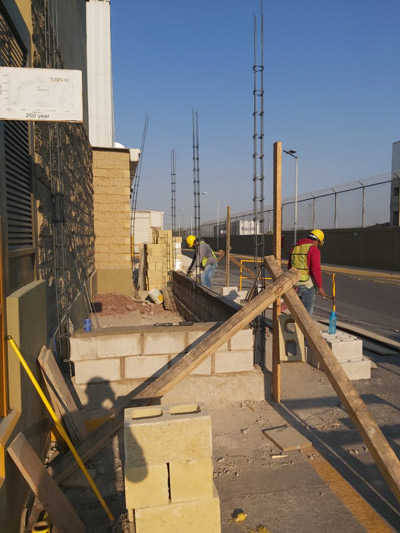 A future for all means inclusive facilities for all
For the women at El Salto, having an inclusive experience meant going from no presence at all to getting a new locker room, a new bathroom and soon, a new mothers' room.
To replicate that success in other sites across the world, Cargill is committing an additional $50 million in to accelerate efforts to make facilities more inclusive over the next two years.
This means making sure our facilities have appropriate physical spaces and uniforms to meet all employees' needs, so everyone feels welcome, valued and heard.
For Ender, it's inspiring to witness. In his eyes, the women working at El Salto are agents of change.
"We are a better team now, because of them and the diversity in our workforce."