Solutions for C-Stores
Expanding on the 'c' in convenience with culinary expertise, consumer insights, capabilities, a customer-driven supply chain and craveable foodservice programs.
Browse our extensive line of products to make your c-store a mealtime destination.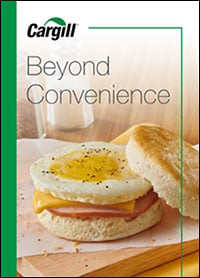 C-Store Product Brochure
Beyond Convenience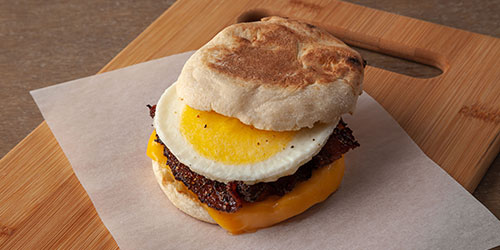 Eggs
Egg solutions to delight shoppers while providing back-of-house convenience with pre-cooked patties, egg bites and more. Visit the Sunny Fresh website for more.
Prepared Meats
Value-added meat products ranging from deli meat to hearty barbecue favorites. Visit the Charter Reserve website for more.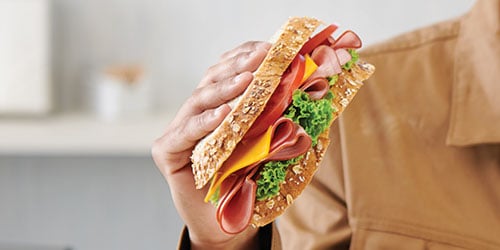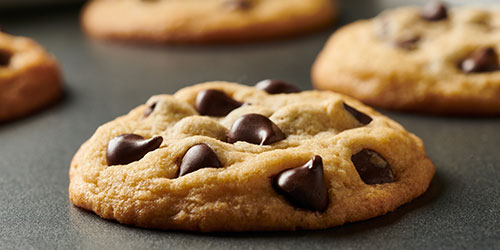 Cocoa & Chocolate
Cocoa and chocolate products made to your specifications for a wide range of applications.
Sugar & Sweeteners
Granulated sugar, refined sugar, liquid and liquid sucrose from a team of strategic partners.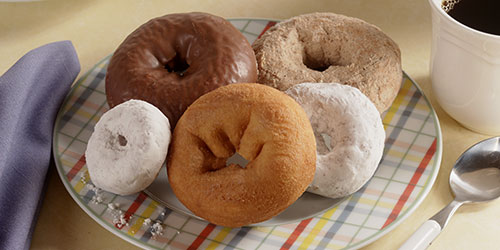 Oil
Cargill has a variety of oil products to meet your needs. Each product delivers exceptional taste and superior performance.
Mexican, Tex-Mex, Italian and Chinese flavors are the most in-demand flavor profiles for c-store prepared food items.
Nearly one-third of consumers are interested in alternative protein food items from c-stores, particularly burgers, chicken nuggets, pizza and breakfast sandwiches.
Consumers have a high interest in purchasing hot, prepared breakfast items from c-stores, particularly sandwiches (83%), burritos (69%) and bowls (54%).
PRODUCT
DEVELOPMENT
Winning products developed by experts across our network
CULINARY
INNOVATION
Efficient and exceptionally delicious products from food scientists and other culinary professionals
MARKETING AND
SALES
Extensive support to grow your profits
---
Get in Touch

Have questions? Want to be partners? We'd love to talk. Fill out and submit the contact form and a Cargill representative will reach out to you shortly.