Introducing iQuatic™
iQuatic™ is a mobile data application that syncs to a live farm operations dashboard providing real-time insights and predictive analytics. The tool allows for greater decision making on what is occurring within your farm by capturing data such as animal size, dissolved oxygen levels, and weather into models to solve challenging questions or problems. As the iQuatic™ application records more data, the models learn more about the animal operations to help improve decision-making. As a result, these models help inform decisions that improve harvest results, decrease input costs and run operations more efficiently.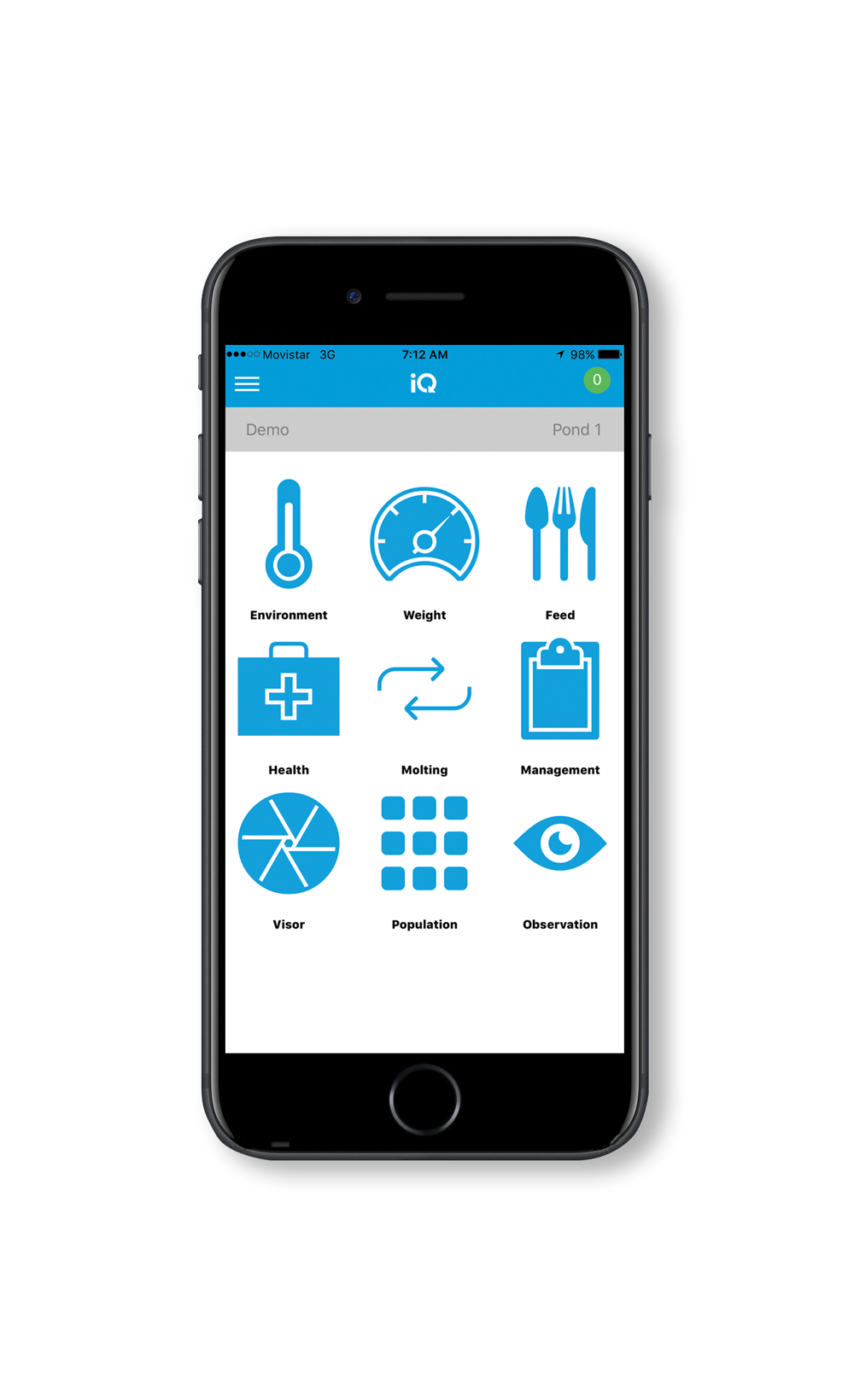 iQShrimp
driven by iQuatic™
iQ-Shrimp™ driven by iQuatic™ is the first cloud-based platform in the industry to help shrimp producers gain real-time visibility into their farm operations.
The technology captures data pond-side through mobile devices, sensors, and automated feeders. This data provides a live operations dashboard view of pond status, shrimp growth, and allows producers to proactively manage risk like never before.
Combining the production data with environmental data will also provide a next level opportunity to predict production outcomes and maximize profits. As more data is gathered, the technology self-learns to offer better insights and recommendations on feeding schedules, risk mitigation and optimal harvest periods.
iQuatic™ will help you:
Increase efficiency of data management - Record both quantitative and qualitative data using your mobile device.
Automate mobile data collection - Remove the need for manual data integration.
Visualize what's happening on your farm - Integrated data analysis gives you unprecedented insight into your farm.
Make insights-driven decisions - User-friendly dashboards that deliver information in real-time.
Go digital - Leverage the latest technology to manage your farm.
How does iQuatic™ work?
iQuatic™ uses mobile data app to sync with a live farm operations dashboard which provide real-time insights and analytics.