PO Change
How does a supplier request a change?
If a change is needed on a Purchase Order (PO), it is the supplier's responsibility to inform the Cargill PO Contact (buyer) of any changes.
What does the updated PO copy look like when a PO change has been performed?
If you work with your buyer to make changes, you may receive a new copy of the purchase order. The heading will read "Purchase Order Change." You'll see that the changes are bold and that any items that have been cancelled are crossed out.
NOTE: Please use the most current "Purchase Order Change" PO only. Cargill will not be liable to the supplier for any duplicate orders submitted to us in error. The supplier shall be liable for any and all costs, including all return costs to supplier, for deliveries placed in error.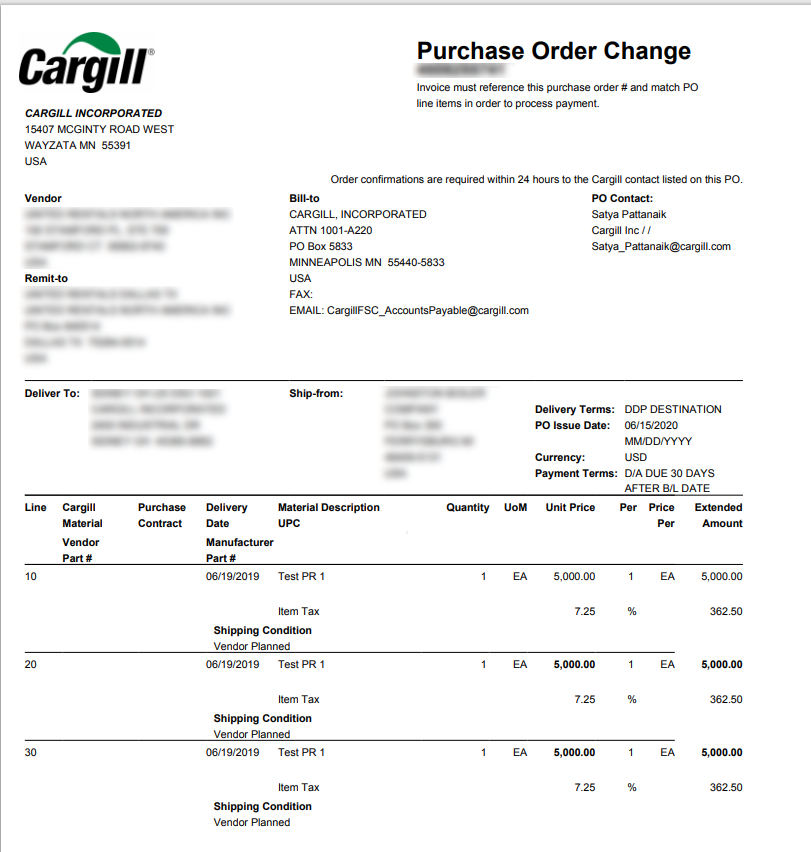 Purchase Orders Key Contacts
| When to contact | Who to Contact |
| --- | --- |
| Questions not answered by this site | Your Cargill buyer |
| | The PO contact listed on your purchase order. |