Supplier Portal
Aravo Vendor Portal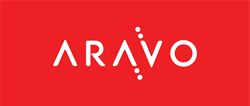 Aravo portal is Cargill's Vendor Management Platform for registered suppliers. If you already are a Cargill supplier and have received your credentials to access this portal, login to Aravo:
Aravo Supplier Portal is the platform for registered Cargill Suppliers
If you are a registered Cargill supplier and have not yet received your access information, get in touch with your Cargill point of contact to update or modify your company's information in Aravo.
If you have been invited to become a Cargill supplier and have received your credentials, you can login directly in the portal.
*This portal is ONLY for registered Cargill suppliers or suppliers that have been formally invited to become Cargill suppliers. If you are looking to do business with Cargill, please contact your local Cargill representatives or buyers.
Vendor onboarding
If you have been invited to become a Cargill supplier, please read this guide (Vendor Onboarding Guide) to learn about what to expect and the steps to follow.
Vendor Packet
Once your onboarding process has been initiated by a Cargill representative, you will be invited to login to Aravo to complete the Vendor Packet.
If this is your first time you are logging in, please read the following instructions:
You will receive three (3) emails from

[email protected]

.​
If you have not received this emails in your inbox, please:

Check your Spam and Junk folders.
Add the

[email protected]

to your Contacts list.
Get in touch with your Cargill representative.

The first two emails will include a username and password

You will receive a link to enter our vendor portal
You will be prompted to change your password first
You will log in with your username and new password to the Aravo Portal.

Once logged in, you will see a pending task. You can continue to access the portal from our website or from the link provided in the third email in Aravo.
Need support? Contact our Vendor team at [email protected]
(Support available in English, Spanish, Portuguese, Chinese, Thai, Vietnamese and Korean)
Cargill is committed to developing and partnering with diverse businesses operated by historically underrepresented groups.