Supplier Portal
Aravo Vendor Portal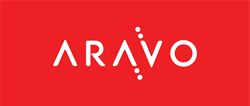 Cargill suppliers in NA, register or update your profile if you received an Aravo invitation from Cargill
Register and secure your supplier information with Cargill on the Aravo Supplier Portal
Cargill is introducing a new Supplier Portal from Aravo to simplify the onboarding process. After receiving an invitation email from Aravo, suppliers can use the Aravo Supplier Portal to register and maintain their documentation with Cargill on a safe and secure platform.
If this is your first time you are logging in, please read the following instructions:
You will receive three (3) emails from

[email protected]

.
The first two emails will include a user name and password
You will receive a link to enter our vendor portal
You will be prompted to change your password first
You will log in with your username and new password to the Vendor Portal
Once logged in, you will see a pending task. You can continue to access the portal from our website or from the link provided in the third email in Aravo.
Need support? Contact our Vendor team
Cargill is committed to developing and partnering with diverse businesses operated by historically underrepresented groups.