Innovafeed and Cargill extend their partnership to bring healthy novel ingredients to aquafarmers
Expanding from three years to ten, the global partnership will jointly develop and market insect meal to help aqua feed customers raise more sustainable seafood with less environmental impact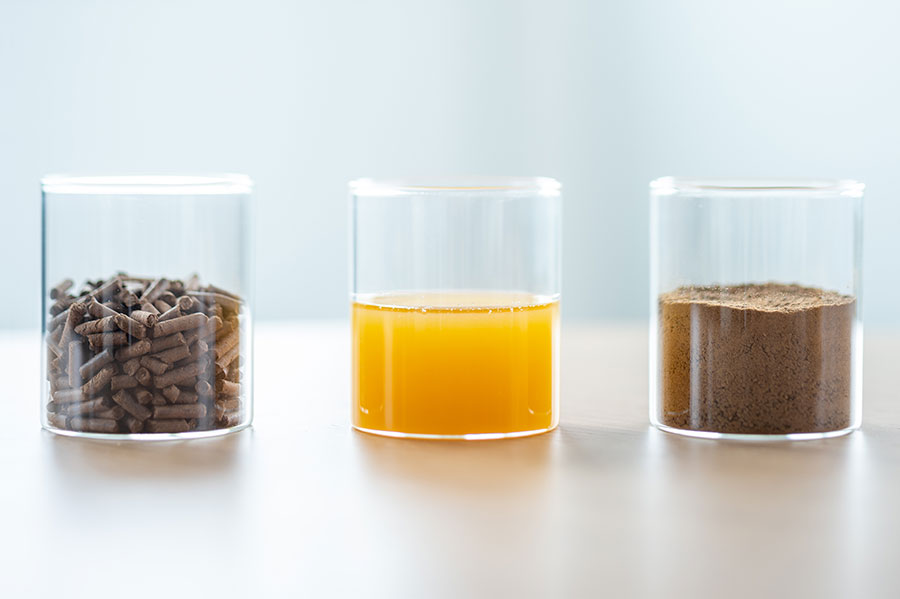 Courtesy of Innovafeed
PARIS, MINNEAPOLIS – June 30, 2022 – The aquaculture industry is focused on its role in ocean stewardship and addressing the sustainability of food systems. Cargill and Innovafeed are committed to actions that identify and grow planet-friendly ingredients, find new ways to reuse by-products and develop fish nutrition that promotes and enhances the health of farmed fish.
The agreement combines Innovafeed's expertise in formulating precision insect ingredients and Cargill's global animal nutrition capabilities to scale up the use of insect ingredients in multiple types of animal feed. Under this new contract, Cargill will benefit from high-performance and sustainable ingredients for salmonids. Insect-based feed has become a competitive alternative to other sources of protein at all levels, including nutrition, production, and sustainability.
Reducing CO2 emissions in the aquaculture industry is core to the Cargill's SeaFurther Sustainability Initiative. Leveraging Innovafeed's high-quality insect meal in aquafeed saves up to 16,000 tons of CO2 for every 10,000 tons of insect protein.
Together, Cargill and Innovafeed maximize the use of resources to create a high-quality feed with much less waste. Co-products of the agriculture industry are used to feed black soldier fly larvae. Once the larvae reach a certain stage, protein and oil are extracted from the larvae, which can be used in Cargill's feed for aquaculture species, and young animals such as chicks and piglets.
"A contract of this size and scope for insect ingredients in aquafeed is a first in our industry and marks a major milestone in favour of more sustainable and efficient animal feed, thanks to novel ingredients and insects more specifically," said Clément Ray, Innovafeed's co-founder and CEO.
Innovafeed is transforming the feed industry and broadening the basket of performant and sustainable ingredients available to the aquafeed formulators. Insect-based feed has become a competitive alternative to other sources of protein at all levels, including nutrition, production, and sustainability. And have a minimal environmental footprint. Growing insects require no land, fertilizer and pesticides, and uses minimal fresh water and energy for production.
Helene Ziv-Douki, president of Cargill's aqua nutrition business, said: "We have a shared purpose with Innovafeed: offering innovative, sustainable solutions to meet the nutritional needs of our customers and a growing population."
Media Contact: [email protected]
---
About Cargill
Cargill helps the world's food system work for you. We connect farmers with markets, customers with ingredients and families with daily essentials—from the foods they eat to the floors they walk on. Our 160,000-plus team members around the world innovate with purpose, empowering our partners and communities as we work to nourish the world in a safe, responsible, sustainable way.
From feed that reduces methane emissions to waste-based renewable fuels, the possibilities are boundless. But our values remain the same. We put people first. We reach higher. We do the right thing. It's how we've met the needs of the people we call neighbors and the planet we call home for 158 years—and how we'll do so for generations to come. For more information, visit Cargill.com and our News Center.
About Innovafeed
Innovafeed is a global biotechnology company and a leader in the production of insects for animal and plant nutrition. It develops disruptive technologies that reproduce Nature's processes on an industrial scale. By building a circular and zero waste agri-food chain replicating insect's natural role, Innovafeed is reinventing our way of life with higher quality, sustainability and resilience, for everyone. Innovafeed boasts over 350 pragmatic dreamers for whom performance and positive impact must go hand in hand to shape the world we will leave to future generations.
To learn more, visit innovafeed.com.