Cargill Foodservice – North America
To stay competitive in today's foodservice industry, you need a partner who understands the challenges of running a profitable business – as well as the constantly changing tastes of your customer. We help many of the leading foodservice companies thrive by collaborating to develop new products, build better supply chains, manage risk and elevate quality of life for their consumers. From better-for-you items that achieve nutrition goals, to indulgent items that build customer loyalty and frequency, our trusted family of brands are helping communities like yours thrive and grow with products you can count on to be versatile, nutritious, and delicious.
Industries We Serve
We bring people, insights, and resources together to help your business thrive. Cargill leverages deep insights in evolving food preferences, changing consumer expectations, and emerging industry trends to help deliver products that customers come back for again and again.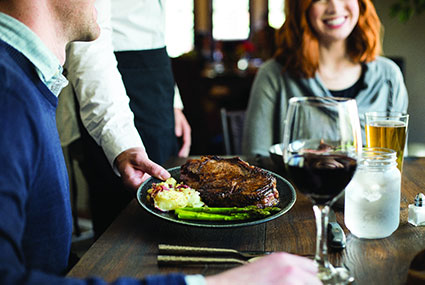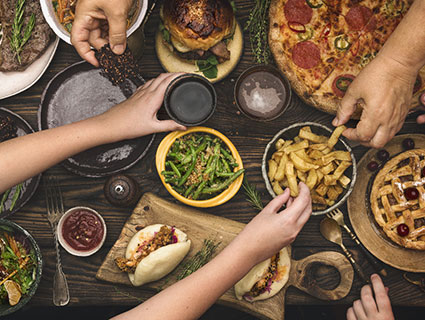 Our Products
Our products are designed to maximize menu flexibility and craveability while minimizing back of house operations.
From our industry-leading proteins and oils to chocolate, sweeteners, salt, and even plant-based items, you can count on Cargill to deliver agility and versatility to your operation.
Burgers are more popular than ever
79% of consumers eat a burger away from home at least once per month*
*Datassential, One Table Operator Study, 2020
Frying oil can be a game-changer
Premium frying oil provides a boost to your fried foods, because of its decreased rate of absorption, neutral flavor profile and can also deliver significant savings over time by doubling your oil fry life.
Beef can be a Force for Good
Cargill is partnering with our foodservice customers to help reduce greenhouse gas, conserve water, and build a stronger, more resilient world.
Alongside farmers, ranchers, retailers and restaurants, we work to reduce emissions, protect vibrant farming and ranching communities, and create beef that is better – for all.