About Cargill
Cargill helps the world's food system work for you.
We connect farmers with markets so you can prosper. We connect customers with ingredients to make meals people love. And we connect families with daily essentials — from the foods you eat to the floors you walk on.
It's been over 155 years since growers and sellers started coming together in our first grain warehouse. These days, we connect people around the world. But we keep things local. Only by building trusting relationships with a range of partners can we fulfil our purpose: to nourish the world in a safe, responsible, sustainable way.
Today, the need to make our food system more sustainable and resilient is urgent. From our seat at the center of the agricultural supply chain, we have a unique ability — and responsibility — to help. Now is the moment. And our global team is heeding the call, innovating with purpose to empower our partners and communities.
We're working with farmers to increase regenerative agriculture and reduce environmental impact. We're creating everyday earth-friendly items, like feed that reduces methane emissions and waste-based renewable fuels. And we're harnessing the power of technology, using artificial intelligence to keep animals healthier while making producers more productive.
As we envision the future we can create together, we reflect on the values that have steered us from the start. We put people first. We reach higher. We do the right thing — so our customers can succeed, and our communities thrive. It's a long-term view that guides us to listen, adapt and remain resilient as the world sprints forward.
It's also how we'll meet the changing needs of the people we call neighbors and the planet we call home — today and for generations to come.
Learn more about us.
What we do, how we do it, and the difference we make.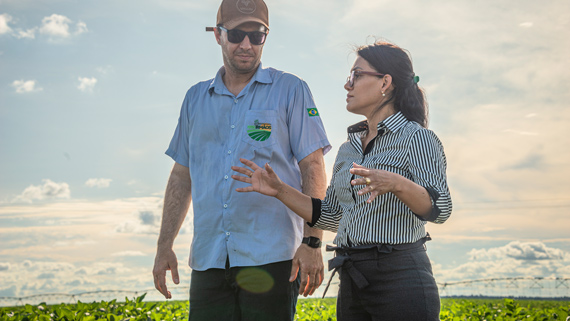 We make connections.
From farm to fork, our role spanning the agricultural supply chain is unique. By connecting needs with solutions, we help our partners overcome their biggest obstacles and seize their greatest opportunities. Whether you're a farmer trying to access markets or a business switching to renewable fuels, Cargill can make the connections to help.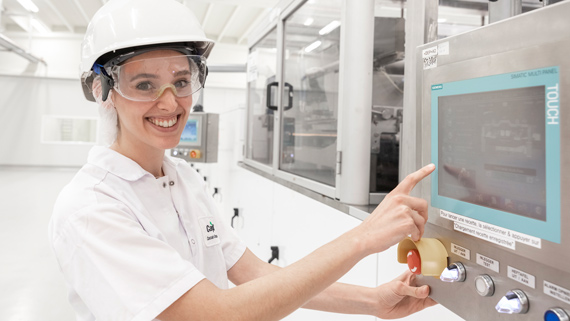 We think ahead.
There are the opportunities you know you have. And there are those you haven't even thought of. That's where Cargill comes in. We know our partners so well we're often the first to identify their needs. With consumer tastes changing, for example, we bring the insights and ingredients to help consumer goods companies, restaurants and retailers satisfy new appetites.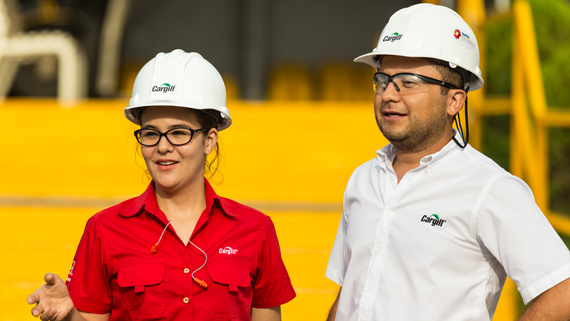 We bring perspective.
With over 155 years of experience, we have a deep well of expertise to draw on. When a producer wants to boost productivity or a distributor wants to manage risk, they can look to Cargill to bring informed input and ideas. Our rich history also lets us take a long-term view. We consider not just what's good for today or tomorrow, but how we do the right thing for generations to come.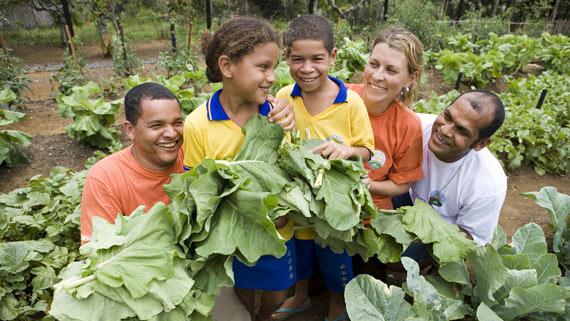 We partner sustainably.
Yes, we're a global company. But we fulfill our purpose of nourishing the world safely, responsibly and sustainably through local relationships. Through our regenerative agriculture partnerships, farmers can work the land and reduce their environmental impact. Through our pioneering feed, they can meet the rising demand for protein and reduce methane emissions.

The challenges to our food system are growing more complex, urgent and interconnected. These global issues call for big thinking and bold action. For us to reimagine what's possible for food and agriculture. From Cargill's seat at the heart of the food supply chain, we are making the connections that bring new possibilities to our food system.
Private access to financial information