2023 Annual Report
Reimagine what's possible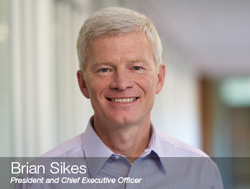 "From our unique vantage point at the center of the food system, Cargill is better positioned than ever to reimagine what's possible. With the best teams in the world, a winning strategy, powerful global partnerships, and a relentless commitment to our purpose, that's exactly what we're doing."
How we work to change the world
At Cargill, we provide food, ingredients, agricultural solutions, and industrial products to nourish the world in a safe, responsible, and sustainable way. We connect farmers with markets, customers with ingredients, and families with daily essentials.
We lead with our values
We put people first. We reach higher.
We do the right thing — so our customers can succeed, and our communities thrive.
operating in
70
countries
---
Reimagine what's possible
Solving the food system's complex problems requires all of us to reimagine what's possible. At Cargill, from our unique place at the heart of the agriculture supply chain, we make the connections that bring new possibilities for people and our planet.