Community Engagement
Building vibrant communities through economic development, charitable giving, employee volunteerism and partnerships
Cargill is committed to conducting business with integrity, operating responsibly, enriching communities and nourishing the world.
Cargill's charitable giving in fiscal year 2020 provided $115 million in total charitable contributions across 56 countries to advance programs that make a difference. Our businesses, facilities and employee-led groups support civic and non-profit organizations in their local communities.
In this section
Cargill invests in local communities through economic development, partnerships and giving combined with the volunteer efforts of our employees.
Cargill Global Scholars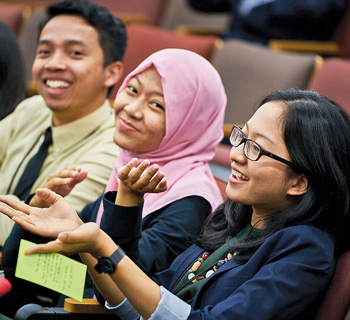 The Cargill Global Scholars program provides financial support and leadership development opportunity to undergraduate students from around the world. Visit the Cargill Global Scholars website.
Cargill Cares Councils
Through more than 350 Cargill Cares Councils, our employees around the world contribute millions of dollars and lend more than 100,000 hours of their time and talent to volunteer activities that have a local impact.