Anna Richo
General Counsel, Chief Compliance Officer, Corporate Secretary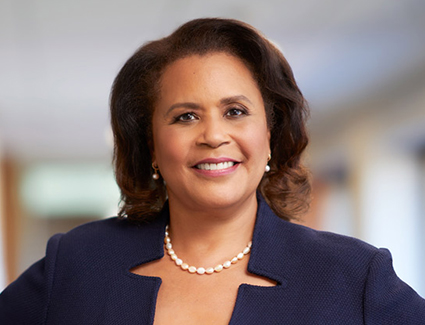 Anna Richo joined Cargill in January 2019 as Corporate Senior Vice President, General Counsel, Chief Compliance Officer and Corporate Secretary. She oversees corporate governance, global ethics & compliance, global security, government relations, law and shareholder relations. Additionally, Anna is a member of Cargill's Executive Team and a member of the Board of Directors of the Cargill Foundation. With a law career spanning more than 30 years, Anna is used to wearing multiple hats. She has extensive experience in compliance and business ethics, intellectual property and corporate litigation.
Before joining Cargill, Anna was Executive Vice President and General Counsel at UCB, a biopharmaceutical company based in Belgium, where she resided for many years. She also served as Senior Vice President and Chief Compliance Officer at Amgen, a global biotechnology firm, and as Chief Litigation Counsel, Associate General Counsel and Vice President Of Law at Baxter Healthcare. Her broad international experience extends throughout Europe, Latin America and Asia and has served to strengthen her commitment to championing diversity and inclusion in the workplace.
A native New Yorker, Anna holds a bachelor's degree in industrial and labor relations from Cornell University and a juris doctor degree from DePaul University, College of Law.
Anna is a member of the Board of Directors at Exelon, the nation's largest energy delivery company, a member of the Board of Trustees for DePaul University, a member of Children's Minnesota Governance Board, and is on the Board of Twin Cities Diversity in Practice. Anna formerly served on the Board of Directors of Adamas Pharmaceuticals, Inc., a neurology company, formerly listed on the NASDAQ exchange, from 2020 - 2021, until it was acquired by Supernus Pharmaceuticals and on the Board of Directors of Cytyc Corporation, a medical diagnostics company, formerly listed on the NASDAQ exchange, from 1998 – 2003, subsequently acquired by Hologic Inc.
Anna is passionate about mentoring others in all types of careers and from all walks of life. In her free time, you can find her at the stables supporting her husband's equestrian riding and relishing the serenity that horses emanate. She and her husband have two adult children and reside in Minnesota.