Our ambition is to have the most sustainable food supply chains in the world
From small family farms to global shipping lanes, Cargill works every day to implement new sustainable practices to reduce our impact on the planet and protect people.
Through our long history, we have seen agriculture be part of the solution to the world's most urgent challenges. We know that we must address climate change and conserve water and forests, while meeting the rising demand for food. These are complex challenges, but we have overcome many obstacles to keep our food system resilient and we will continue. We feel a deep responsibility to protect the planet and its people, to ensure a cleaner, safer future for generations to come.
Our Priorities
We've set priorities that account for the diverse environmental, social and economic impacts of our business. Still, we realize that no company can take on these challenges on its own. Through connection and collaboration with farmers, our customers, and global and local communities, we believe our food system will remain resilient.
Our Goals
Our goals guide our efforts – ensuring we make progress in line with what the science says is needed to keep our planet healthy and people thriving.
Transparency and Governance
We believe accountability drives progress. Our sustainability goals are ambitious, but achievable – and we'll hold ourselves to the highest standards of transparency until we've accomplished them.
Pilar Cruz, Cargill's Chief Sustainability Officer and Executive Team member, oversees the company's policies and programs to deliver against our global commitments. Progress is reported internally every quarter and externally once a year. Our Board of Directors is also regularly briefed on our material ESG risks and opportunities, informed by feedback from our key stakeholders.
Our ESG report, supply chain grievance dashboards and other public information can be found on our Reporting Hub.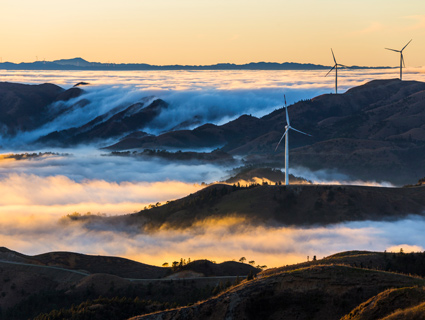 Reporting Hub
At Cargill, we are committed to transparency – in our own operations and across our global supply chains. This reporting hub provides information on environmental, social and governance topics to demonstrate progress towards our sustainability commitments and our purpose of nourishing the world in a safe, responsible and sustainable way.
Sustainability Features