100% RSPO certified: Why 4 letters matter to palm oil customers
Read Time: 3 minutes
October 12, 2023
Mention 'palm oil' and questions around palm oil sustainability typically follow. How can palm oil be more sustainably sourced? How can companies mitigate its impact on deforestation? Biodiversity? Communities? Climate change?
Cargill is taking another big step toward answering such questions.
We are one of the first, large-scale North American suppliers to exclusively offer palm oil certified by the Roundtable on Sustainable Palm Oil (RSPO). This verification affirms that forests are protected, and social and environmental safeguards are met during the oil's production and harvest.
Conventional palm oil will no longer be part of our U.S. portfolio. By January 2024, all customers buying palm oil from one of Cargill's U.S. refineries will receive RSPO certified palm oil, sourced from either mass balance or segregated supply chains.
For customers like Walmart, this illustrates how Cargill works to support their sustainability goals. Reid Kinde, the commercial leader of our edible oils business in North America, notes the move "brings us one step closer to our goal of having a fully transparent, traceable, and sustainable palm oil supply chain. It's an important milestone as we continue to work to nourish the world in a safe, responsible and sustainable way."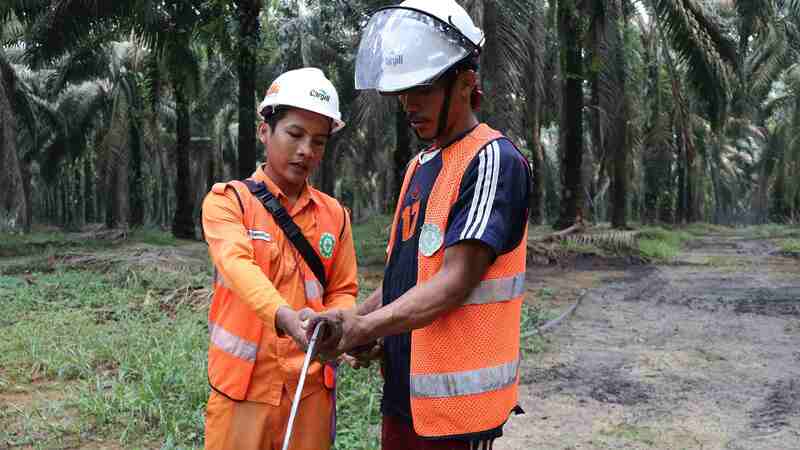 Mass balance? Conventional? Segregated? What's the difference?
'Mass Balance' and 'Segregated' are both RSPO certifications, but each provides a different level of traceability back to the source.
RSPO certified mass balance palm oil allows co-mingling of conventional and RSPO certified sustainable palm oil, but still contributes to sustainable palm oil production. RSPO certified segregated palm oil must be kept physically separate from conventional palm oil supplies and be traceable throughout the supply chain. It is produced on RSPO certified sustainable palm oil plantations and refined at RSPO certified facilities.
RSPO certification helps ensure the palm oil has been farmed, processed, distributed, and sold responsibly with the goal of halting deforestation; treating communities and workers fairly; and protecting wildlife and the environment. Offering only RSPO certified palm is one way Cargill is working to meet our palm commitments and helping a growing number of brands and customers who have made their own pledge to source palm oil responsibly.
Cameron Plese, head of North America RSPO, notes that Cargill's role is pivotal in linking RSPO certified palm oil to the broader supply chain.
"Companies like Cargill are playing a vital role in enabling RSPO members, and other companies in North America, to continue to achieve their ambitious targets of sourcing and manufacturing products that are 100% RSPO certified," Cameron says. "Our hope is that North America will become a market where 100% of products are RSPO certified, and this action that Cargill has taken helps to move us closer to that reality."
RSPO certification is one of the many tools that Cargill is using to deliver on NDPE (No Deforestation, No development on Peat and No Exploitation) commitments. We will continue to offer and supply RSPO certified products based on customer demand. Our customers want more customization with respect to traceability for their specific supply chain and, despite the complexity, we will continue to work to find ways to improve tracking, monitoring and reporting at origin.
Latest steps in sustainable palm oil journey

Cargill has supplied RSPO certified palm oil since 2005, and in December 2020, converted its Charlotte, North Carolina, refinery to 100% segregated palm oil.
To ensure sufficient RSPO certified palm oil, we invested $200 million in a new palm oil refinery in Lampung, Indonesia. Due to its strategic location, the Lampung refinery sources palm oil directly from Cargill-owned plantations and mills and select third-party mills that are compliant with Cargill's policy on sustainability.
It all means we can provide customers with stronger assurance our palm oil supply chain is food safe, reliable and traceable.
"Responsible ingredient sourcing is good for the planet and good for our business," Reid says. "More and more, sustainability is a driver for consumers who see product choices as a reflection of who they are and what they value. Our commitment to RSPO certified palm oil supply chains is one way we earn trust and demonstrate prioritization of sustainable-sourcing practices."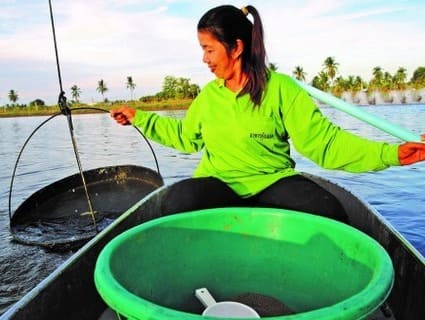 Sails, seafood and soil: 4 ways Cargill helps combat climate change
Decarbonization in shipping. Regenerative agriculture. Sustainable seafood farming. Around the world, Cargill is working to address one of today's most pressing challenges.
[]/[]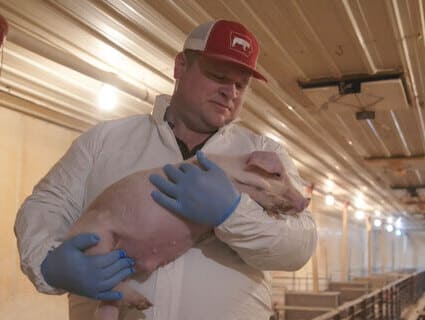 5 agriculture technology innovations for farmers
Artificial intelligence, drones, 3-D imaging and real-time data are helping farmers, ranchers and producers make better decisions on the farm.
[]/[]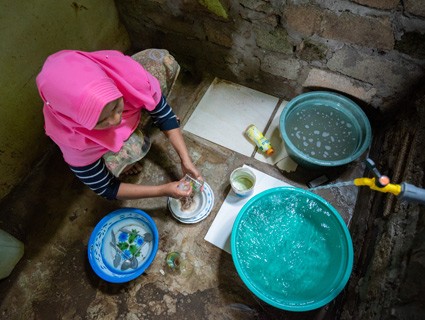 5 reasons why access to clean water matters
Did you know 2 billion people lack access to safely managed drinking water? Learn why clean water access is critical for people and our planet.
[]/[]