5 agriculture technology innovations for farmers
Read Time: 4 minutes
August 24, 2023
Mike Doran is the first in his family to run a large-scale pig farm.
The fifth-generation Iowa farmer has gone from feeding 1,000 pigs per year to upward of 100,000 across the state.
Livestock farmers like Mike — also called "producers" — know a lot about raising animals, relying on a mix of tradition, instinct and invention.
But managing their costs amid changing weather forecasts, product demands, crop yields and even geopolitical factors poses a challenge. Enter innovative agriculture technology to help producers run their farms more efficiently.
That's where Cargill comes in. When Mike needed help finding the right diet (at the right cost) for his pigs, he turned to us. We helped him get set up on Cargill's Nutrition Cloud™ platform, which aids producers in managing ingredients, nutrients and supplier data to lower their feed costs.
It is just one way Cargill helps equip farmers with innovative agriculture technology. Below, learn five ways we're helping farmers level up their tech.
No. 1: Technology for producers who want 'precision nutrition'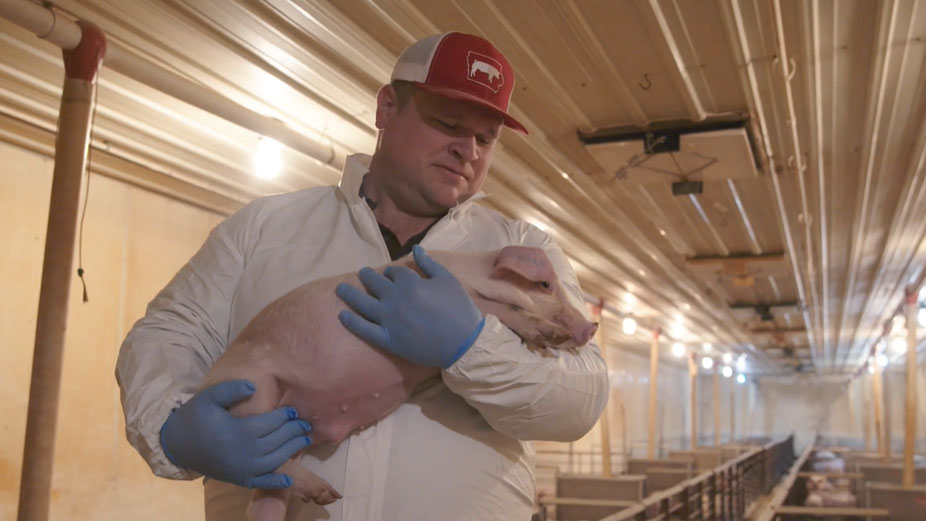 Pork producer Mike Doran cradles one of his pigs on his farm in Iowa.
The challenge
Designing a nutrient-rich diet for livestock animals is critical for their health. Because feed is typically the highest cost in raising livestock, great care goes into selecting and sourcing each ingredient. Producers need insights that help them make better nutrition decisions to meet the changing needs of animals and ingredient availability.
The agriculture technology
Cargill Nutrition Cloud helps producers access and manage ingredients, nutrients and supplier data in a secure platform that connects the entire value chain. Available globally for multiple livestock species, Cargill Nutrition Cloud streamlines work on the farm, leads to faster day-to-day formulations and reduces ingredient costs without affecting animal performance.
The value
Cargill Nutrition Cloud can reduce producers' feed formulation cost by $2-to-$5 per ton.
The impact
"The challenges that Cargill is really able to help me with are meeting my meat quality objectives with my customer, helping me to make sure I am utilizing the available feedstuffs to create the best pork products that I can without spending more than I have to to feed my animals," Mike says.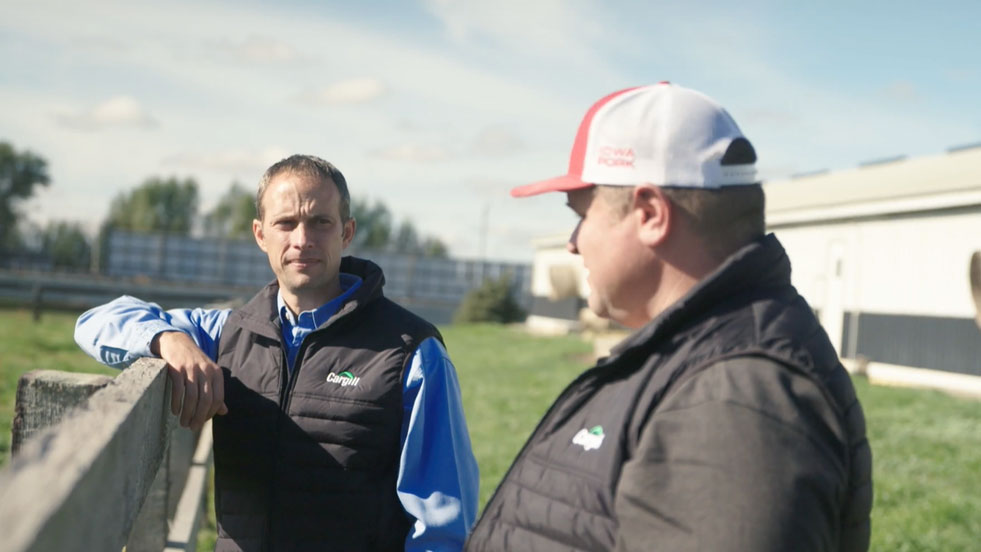 Matt Wolfe (left), Cargill strategic pork account representative, discusses animal nutrition with pork producer Mike Doran.
No. 2: Technology for farmers who don't like guessing games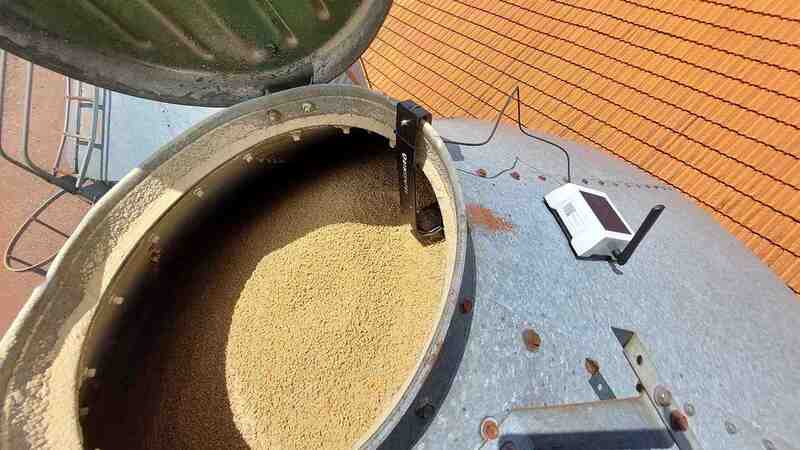 Bin Sentry helps farmers safely measure their feed bins in real time with 99% accuracy.
The challenge
Feed bins are large steel containers that store animal feed in bulk. Traditional ways of measuring how much feed is left in a bin — like climbing to the top to peer in or tapping the bin with a mallet to see how much it echoes — can be inaccurate, labor-intensive and even dangerous.
The agriculture technology
Through our partner BinSentry, we provide farmers with an easy-to-install, solar-powered sensor for feed bins that monitors how much feed is left with 99% accuracy. That means better cost management for farmers, optimized feed deliveries and a reduction in waste.
The value
BinSentry can reduce farmers' costs for feed by $0.03-to-0.04 per bird.
The impact
"BinSentry offers our customers a good return on investment and a sustainability benefit. They're not overfilling bins, and after harvest don't need to send trucks out to reclaim unused feed. And a bonus is that they're saving a lot of miles, gas and tires. You wouldn't believe how many tires those trucks blow through." — Tanner Lackey, Cargill digital sales and implementation lead for poultry producers in North America.
No. 3: Technology for farmers who can't wait for their chickens' weight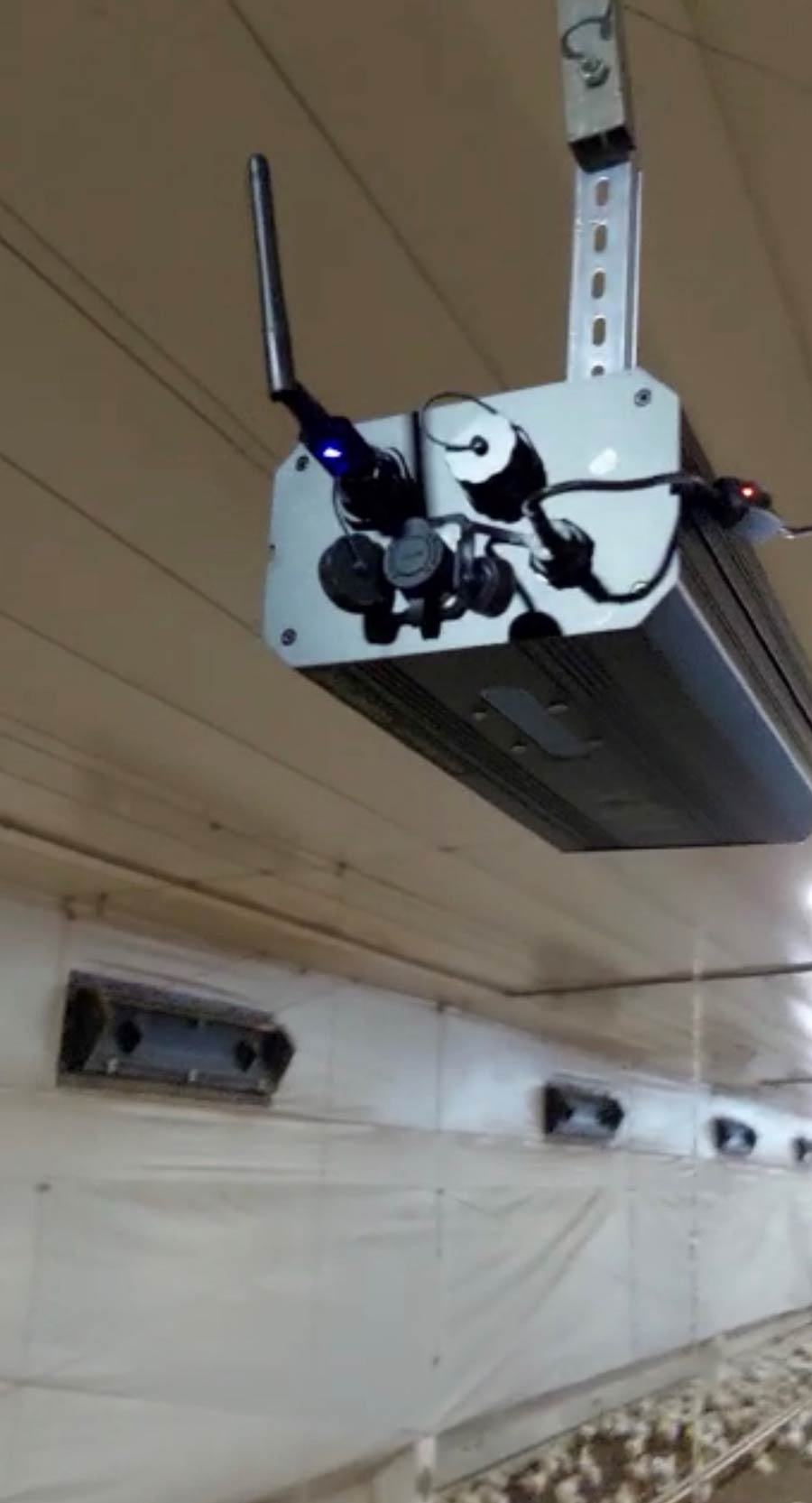 Birdoo used artificial intelligence and 3D computer vision to monitor the health of broiler chickens.
The challenge
A bird's weight is important: it's an indicator of how well the bird is growing. However, predicting weight can be challenging and weighing a chicken manually can be time-consuming and stressful for both birds and farmers. This can lead to unnecessary feed consumption and lost sales opportunities.
The agriculture technology
Cargill has partnered with Knex to develop Birdoo, a first-of-its-kind technology that uses proprietary 3D computer visioning and artificial intelligence to replace manual weighing with image-driven weight estimates to track growth performance in real time.
The value
Birdoo can reduce poultry producers' feed costs by $4–$20 per ton.
The impact
"Birdoo helps producers make better decisions based on data that can improve animal welfare and sustainability. The insights gleaned from this data help producers harvest flocks with more efficiency, reducing processing variability through better harvest planning. Also, tracking broiler performance and weight variability daily allows farmers, technical assistants and nutritionists to follow-up on animal growth and anticipate issues resolution for better outcomes."
— Ana Maia, Cargill's digital lead for poultry and swine production in
Latin America

No. 4: Technology for ranchers who need a bird's-eye view
The challenge
When it comes to animal welfare, it's common to hear a rancher say things like "The animals were calm," or "The lot was agitated." But it can be slow, difficult and labor-intensive to determine an animal's comfort, thirst and hunger.
The agriculture technology
In partnership with Kasco, Cargill is changing this outlook through Cargill® Cattle View. Using autonomous flying drones with a camera, computer vision technology and infrared thermography, this technology expands Brazilian producers' ability to observe their herd in real time. Images are uploaded to an online platform where machine learning and artificial intelligence generate data like herd count, water supply, feed supply in the trough and animal behavior. The results are displayed on an easy-to-understand dashboard.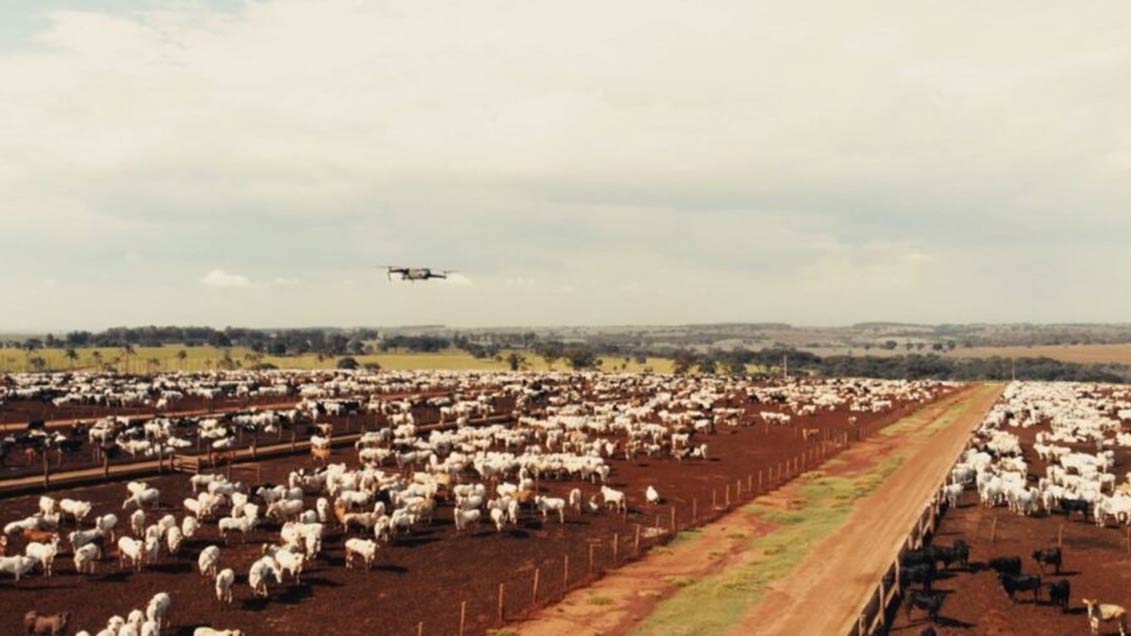 Cargill® Cattle View drone soars over a Brazilian feedlot to keep an eye on the health of the cattle herd.
The value
Cattle View can reduce a rancher's labor cost by an estimated $1 per head per year, reduce feed waste cost by $1 per animal per year, and increase profit with optimal harvest point by $4 per animal per year.
The impact
"A producer's daily routine will be transformed with a tool like Cargill Cattle View, allowing them easier management of animal welfare, responsible use of resources and maximizing profit."
— Pedro Fonseca, Cargill's digital lead for beef and dairy production in Latin America
No. 5: Technology for poultry farmers planning for the future
The challenge
For poultry broiler producers, maximizing profits can be challenging due to market volatility and production complexities. Data-driven insights are critical for poultry producers to predict the impact of their decisions.
The agriculture technology
Panorama™ is a scenario planning tool that helps broiler operators make confident, cost-effective decisions. Using scenarios to guide decisions, customers can see opportunities and consider the impact of newer inputs, like animal welfare, sustainability metrics or manufacturing parameters.
The value
Panorama can reduce producers' cost by $1–18 per ton of live weight.
The impact
"Besides managing the costs of nutrition — a producer's greatest annual expenditure — Panorama opens up avenues for better management, animal health and welfare, and sustainability, which is the value add we aim to deliver for every producer. It positively impacts their margins."
— Juliana Batista, Cargill's strategic marketing and technology lead for poultry production Latin America South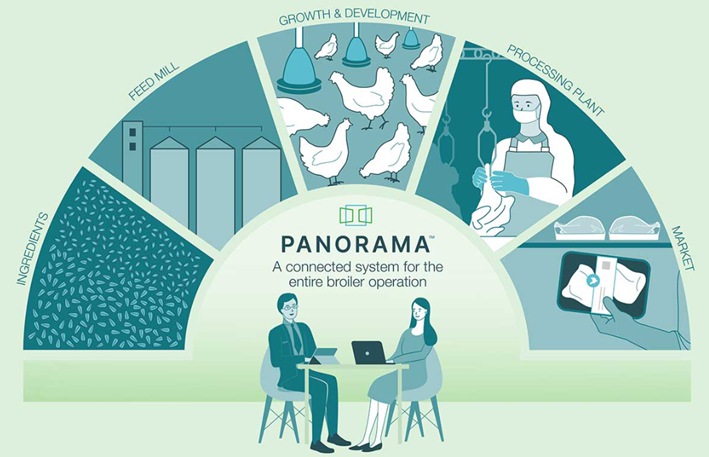 PanoramaTM scenario planning system for poultry broiler farmers, helps them make the most out of their entire operation.
More stories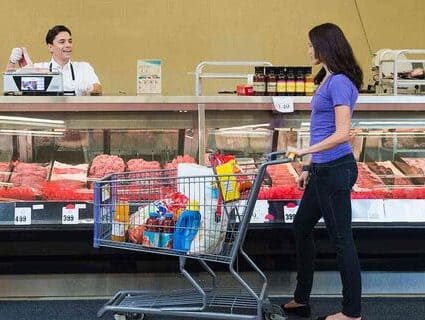 From flexitarians to seafood lovers: 5 things to know about protein in 2023
Consumer demand for protein has risen the last five years. However, the role protein plays in our diet is evolving.
[]/[]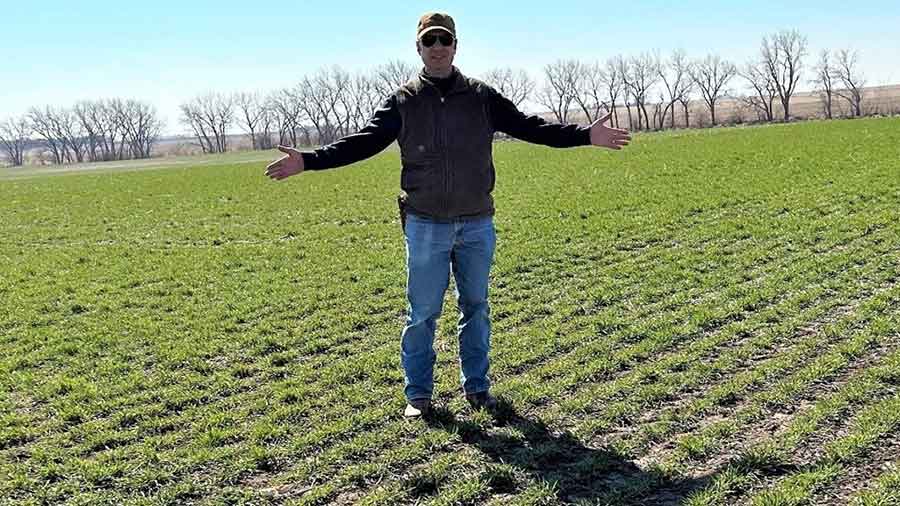 Sustainable beef: Bringing farmers, ranchers and customers together to fight climate change
Cargill's BeefUp Sustainability initiative aims to cut beef emissions from our North American beef supply chain by 30% by 2030.
[]/[]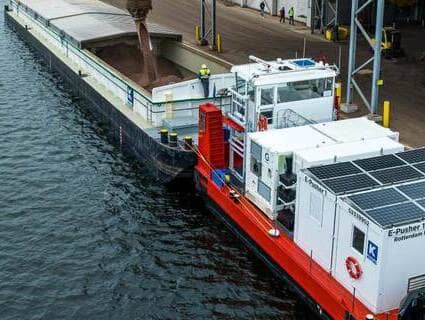 Silent. Efficient. The world's 1st zero-emission electric barge.
Cargill and Kotug International have partnered to create the first fully electrified industrial setup for inland shipping.
[]/[]