From flexitarians to seafood lovers: 5 things to know about protein in 2023
Read Time: 4 minutes
January 26, 2023
A new year brings new trends. But one thing that won't change in 2023: People will still want all types of protein, our latest research shows.
Consumer demand for protein has risen for the last five years — and 29% of U.S. consumers say protein has become even more important to them in the last year, according to recent Cargill research.
However, the role protein plays in our diet is evolving. Demand for more value-added protein is growing. Consumers are becoming more sustainability-minded. And convenience is becoming an important part of a post-pandemic world.
"
"As the world of protein continues to evolve due to consumer demand, so does the need for us to evolve and to better anticipate consumer needs so we can best connect with and serve them," says Hans Kabat, president of our North American Protein business. "We're excited to continue collaborating with our customers to leverage these insights and trends to create innovative and purposeful protein offerings in 2023 and beyond."
Below, we share five research insights about the wide world of protein in 2023.
1. Value-added products are becoming more, well, valued.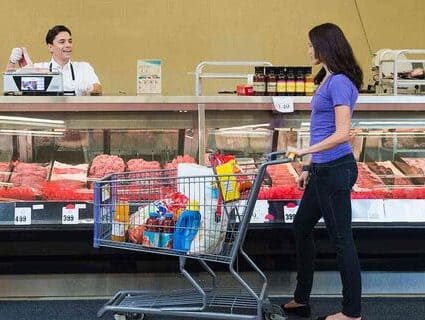 Value-added protein — or ready-to-cook products — is growing in popularity, especially among younger, online shoppers. In fact, the number of consumers who say they "frequently or sometimes" buy these products has doubled since 2016, according to our research. Millennials, Gen Z, Hispanic and Black consumers are leading the charge, purchasing value-added beef at least once a month.
Cargill is helping foodservice and retail customers better connect with these consumers and meet demand by offering a wide range of value-added protein products, like our Sunny Fresh® egg products and case-ready meats.
2. Flexitarians? They just might be the Millennial family next door.

Odds are, you have heard the term "flexitarian" in recent years to describe people whose diet includes both plant-based foods and animal protein. Today this "super consumer" of the growing plant-based meat market comprises 21% of U.S. adults.
But who are these flexitarians, exactly? They tend to be Millennials and Generation Z consumers who identify as Black, Hispanic/Latino, Indian and/or Asian. They are educated, more affluent and live in urban areas, our research shows.
"And don't confuse them with vegans or vegetarians," says Sonia Punwani, chief marketing officer for our North American Protein business. "They still eat meat on a regular basis."
To meaningfully connect with these flexitarians and meet their taste preferences, Cargill offers both animal and plant-based protein products — from turkey and beef to plant-based burgers and nuggets.
3. More seafood, please …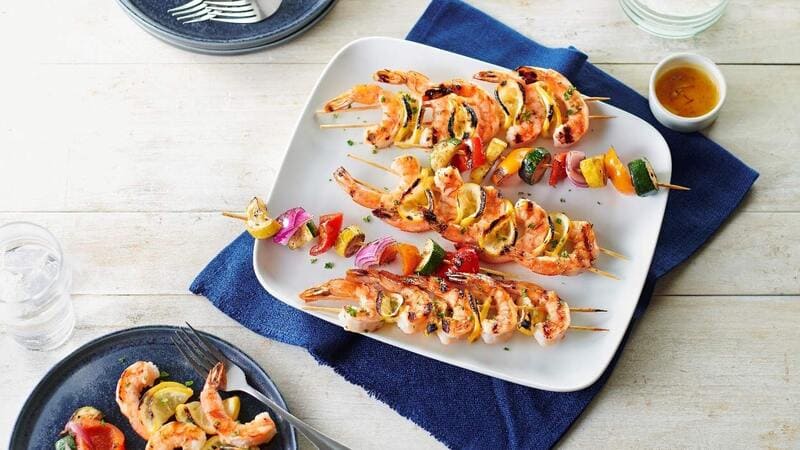 Consumers know eating seafood can be healthy — rich in protein and omega-3 fatty acids. But there's another reason 72% of U.S. adults are eating seafood at least once a month.
"They also enjoy the taste," Sonia says, "and they appreciate the variety seafood offers in their meals." In fact, our research shows multicultural consumers who identify as Black, Hispanic/Latino, Indian and/or Asian eat seafood multiple times a week and a greater variety of species on a regular basis.
"At Cargill, we want to empower our retail and foodservice partners to help consumers make seafood an everyday consideration," Sonia shares. "That is why we're focusing our expertise and global capabilities to remove barriers for consumers in this category."
To achieve this mission, Cargill is investing in bringing quality seafood to market, beginning with our recent partnership with Chile-based salmon farming leader Multi X and our investment in U.S.-based cultivated seafood company Wildtype.
"We will continue to invest in this category," Sonia says, "knowing how important it is to both consumers and our customers."
4. … and throw in a side of sustainability, too.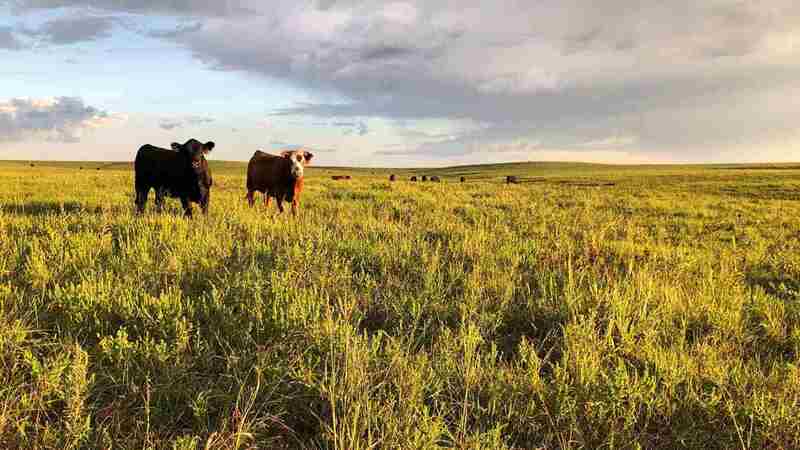 For today's consumers, sustainability is becoming personal.
"They view their purchases as a reflection of their values on things like the environment and society," Sonia says.
That helps explain why, at the meat case, 63% of U.S. consumers want more transparency behind their food, our research shows. A growing number want to understand how their purchases impact farmers and workers (35%), the planet (35%) and animal welfare (31%).
We hear them. Our Shadybrook Farms® turkey features our network of independent family farmers on our packaging and advertising, and our BeefUp Sustainability program is working to reduce greenhouse gas emissions in our North America beef supply chain 30% by 2030 — all part of our efforts for more sustainable protein.
5. E-commerce puts the 'e' in 'easy.'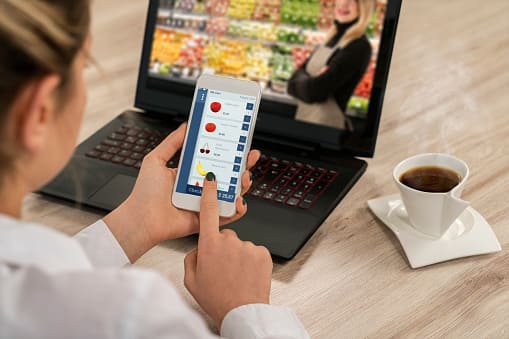 Convenience reigns, too: 73% of U.S. consumers want meals that can be ready in 30 minutes or less, according to the research. "They also want to spend less time in the grocery aisle, which means more time ordering products like fresh meat online," Sonia says.
But not all online purchases are equal. While consumers are most comfortable ordering familiar products like chicken breast and ground beef, they are less comfortable shopping online for muscle beef like steaks, roasts and briskets, the research shows. It's led to "hybrid shopping" — where consumers combine curbside pick-up and going in-store to buy fresh food like meat.
At Cargill, our award-winning Digital Business Studio is designed to help solve challenges like these for foodservice, manufacturing and retail customers. Take, for example, our award-winning Chekt food locker system, which makes food pickup more convenient.
Want more protein insights? Check out our research highlights in the infographic below.
*Insights sourced from several Cargill Proprietary Research Studies conducted in 2021 and 2022.
Want to cook like a chef at home?
For starters, try these protein-packed salmon and plant-based meatball recipes, curated by our Cargill chefs.
Salmon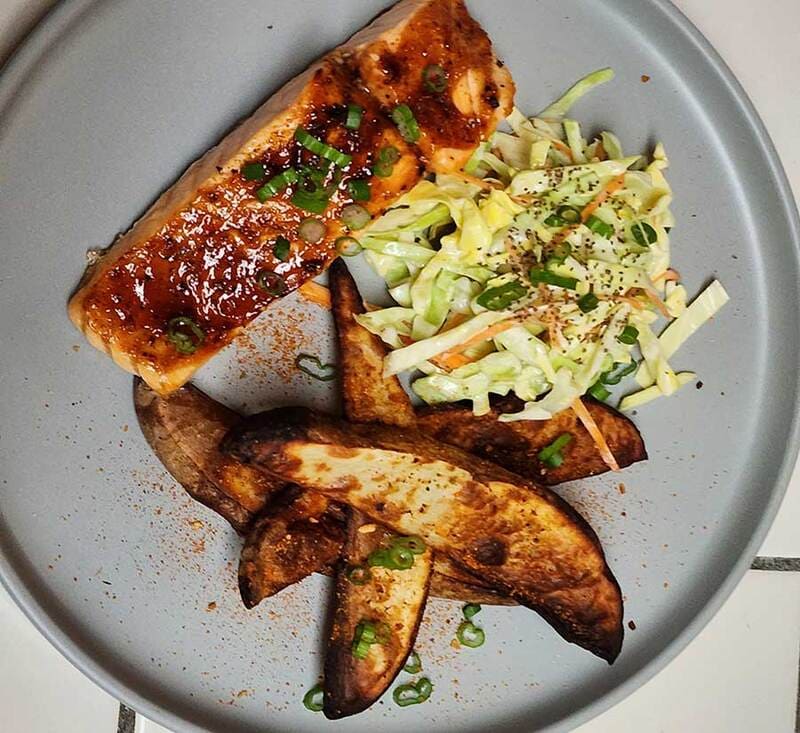 Ingredients
4 portions of PrimeWaters® Salmon
2 tsp BBQ spice
4 tsp BBQ sauce
2 tsp mustard
2 tsp honey
Directions
Season the filets with BBQ spice.
In a small bowl, combine the BBQ sauce, mustard and honey.
Brush the BBQ sauce all over each filet.
Heat an air fryer to 400 degrees.
Place the filets on an air fryer shelf and cook until the glaze is slightly charred, and the filet is just cooked through-reserve.
Steakhouse Potatoes
Ingredients
1 russet potatoes
1 TB Olive oil
1 tsp BBQ spice Diamond crystal salt and fresh ground black pepper to taste
Directions
Cut the potato into 16 long wedges.
Toss with all the other ingredients.
Place on tray of air fryer set at 450 degrees — cook until charred and soft-reserve.
Slaw
Ingredients
2 c shredded cabbage
¼ c shredded carrot
1 TB white wine Vinegar
1 tsp Celery seed
¼ c Mayonnaise
2 tsp BBQ spice
Diamond Crystal salt and fresh ground black pepper
Directions
Combine all ingredients until thoroughly mixed
Taste and adjust seasoning-reserve
To Plate
Place a piece of salmon on a plate, arrange 4 fries next to the salmon, place ½ c cole slaw next to the salmon, garnish with some minced green onions and additional bbq spice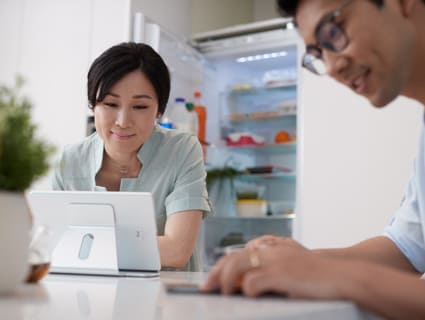 From food lockers in arenas to artificial intelligence in your kitchen: Why the future of food and agriculture is digital
Our global digital business studio leader shares how digital technology can help solve some of our food and agriculture customers' urgent challenges.
[]/[]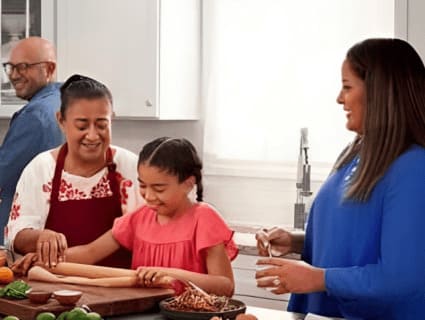 For Cargill's Rumba Meats, celebrating Hispanic heritage goes far beyond the dinner table
The Latino-focused brand partners with the United States Hispanic Leadership Institute to provide scholarships to Hispanic high school students.
[]/[]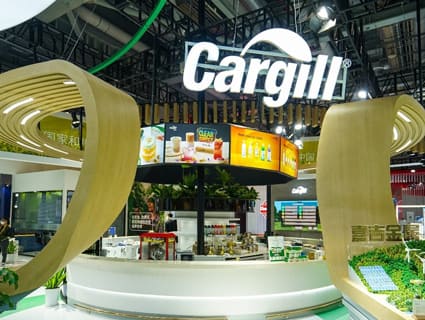 The future of food and ingredients is here: 7 new products Cargill debuted at the world's largest import fair
Cargill showcased more than 100 products at the China International Import Expo.
[]/[China]