The future of food and ingredients is here: 7 new products Cargill debuted at the world's largest import fair
Read Time: 3 minutes
December 09, 2022
Sure, the China International Import Expo is a unique place to debut your products. For Cargill alone, the Nov. 5-10 trade show drew 1.5 million online visitors, 2,200 mentions in the news and 100 executives from our customers.
But as much as it's a place to show, it's also a place to learn.
"
"
The Chinese market is the largest food and agriculture market in the world. And the China International Import Expo is a window for us to acquire a profound understanding of industry trends and consumer preferences, so we know where to reinforce our continuous innovation efforts.
The China International Import Expo 2022: By the numbers
$73.5 billion worth of tentative deals reached for one-year purchases of goods and services
2,800+ exhibitors from 127 countries
284 of the world's top 500 companies
145 countries, regions and international organizations represented

Now in its fifth year, CIIE invites global companies to display their most innovative offerings. The rewards? To connect with customers and consumers, learn from 3,000-odd exhibitors from 130 or so countries and grow business in Asia Pacific.
Cargill's appearance emphasized sustainable innovation. At our 400-square meter booth, visitors could test and taste more than 100 of our newest and greenest products. Virtual visitors could enjoy a similar experience at our 3D virtual booth.
And for those who couldn't make it to either, here's a peek at seven products we debuted.
From plant-based coffee creamer to allergy-reducing cat food, our new products serve pets and people alike.

"Many of the products we showcased at past CIIEs were not only popular in the show, but also very successful in the market," Robert says. "With increased focus on sustainability this year around our supply chains, products and services, Cargill is going further to help people enjoy nutritious food, rich flavors, a healthier lifestyle and green environments."
More than products, tastings and interactive displays
During the event, Cargill also committed 3.8 million Chinese Yuan (USD $520,000) to the Academy of National Food and Strategic Reserves Administration and the China Agriculture Science and Education Foundation. Through this partnership, we'll be helping farmers store corn, reduce waste and increase revenue — all in a more sustainable way.
More stories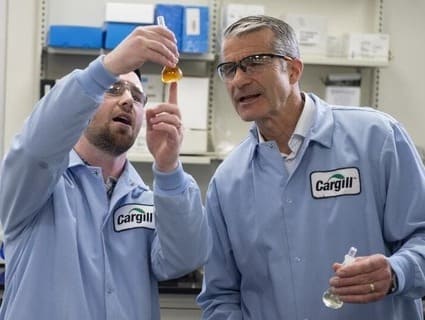 Yes, we're 157 years old — but don't let our age fool you. Cargill can innovate like a food and ag startup, too.
Cargill's chief technology officer explains how we're already doing it.
[Global]/[]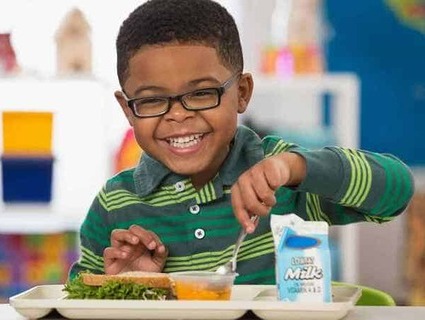 Back to school, back on duty for school chefs
A Cargill foodservice leader shares how we're helping the heroes of the lunch line nourish kids.
[]/[]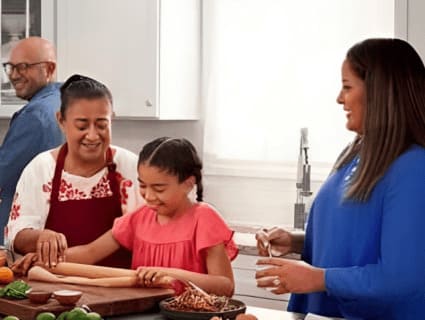 For Cargill's Rumba Meats, celebrating Hispanic heritage goes far beyond the dinner table
The Latino-focused brand partners with the United States Hispanic Leadership Institute to provide scholarships to Hispanic high school students.
[]/[]