What is ESG? A primer with Cargill's new ESG Report.
Read Time: 4 minutes
November 07, 2022
Updated: November 06, 2023
We all know what the acronym "ESG" stands for, right? Environment … sustainability (er?) … government?
If you didn't know ESG stands for environmental, social and governance, don't worry — you're not alone. A whopping 86% of people in a recent study weren't exactly sure what ESG means, either.
At Cargill, ESG is all about our commitment to creating a more sustainable world — whether that's supplying the world's food, supporting farmers, reducing our impact on the planet or giving back to communities.
"When it comes to urgent challenges facing people and the planet, Cargill's connections across the food system give us the opportunity – and responsibility – to deliver meaningful solutions," our chief executive officer, Brian Sikes, says. "That's why, throughout our global supply chains, Cargill is driving industry-leading change that's creating value for our customers, farmers, and communities. And agriculture is how we're getting it done."
This is what you'll find in Cargill's latest ESG Report. But before you dive into the report, let's check we're clear on those three important letters — what ESG means, why it's important and what we're doing to advance it.
What does ESG stand for?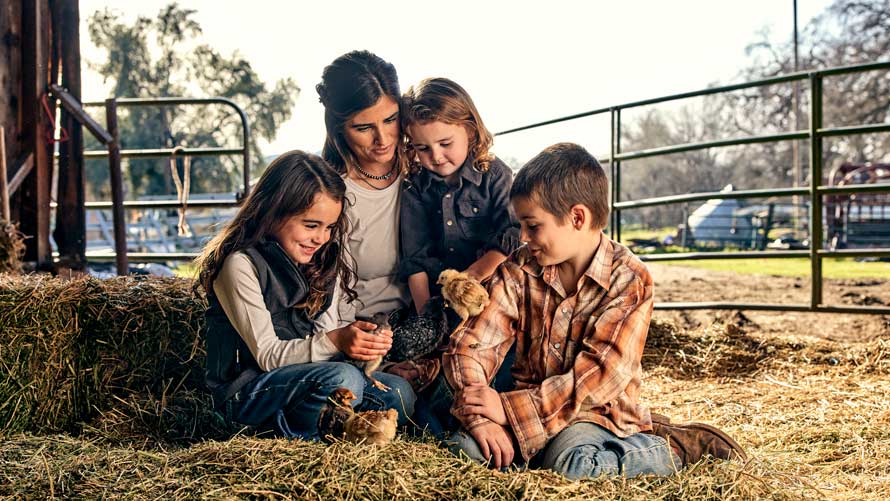 At Cargill, ESG is all about achieving our purpose of nourishing the world in a safe, responsible and sustainable way.
ESG stands for "environmental, social and governance." Let's learn more about what each of these letters means.
The 'E' stands for 'environmental.'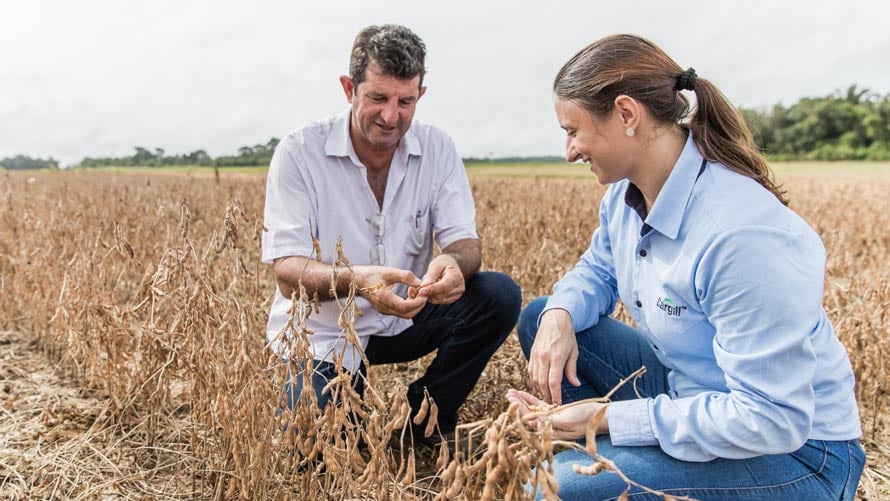 The "environmental" focus of ESG is all about how we're working to make a more positive impact on our natural environment. This includes things like scaling regenerative agriculture practices, which help reduce emissions that contribute to climate change, improve water quality and use, and build up healthy soils for generations to come.
To Cargill, the letter "E" is all about how we're working to make a more positive impact on the natural environment. While much of our work in this space also creeps into "S" territory (we'll get to that next), we're advancing environmental sustainability through things like building a state-of-the-art advanced biodiesel plant in Ghent, Belgium, that converts waste into renewable fuel and partnering with farmers to expand regenerative agriculture practices.
"Trusted relationships with our customers, food producers, and stakeholders empower Cargill to deliver greater impact than any of us can alone; it's the power of partnership that's fueling our progress," our chief sustainability officer, Pilar Cruz, says. "We all have a role to play in reimagining what's possible in food and agriculture. Farmers tend the soil and care for their animals. Our customers serve the world's consumers. And Cargill facilitates connections that nourish the world in a safe, responsible, and sustainable way."
The 'S' stands for 'social.'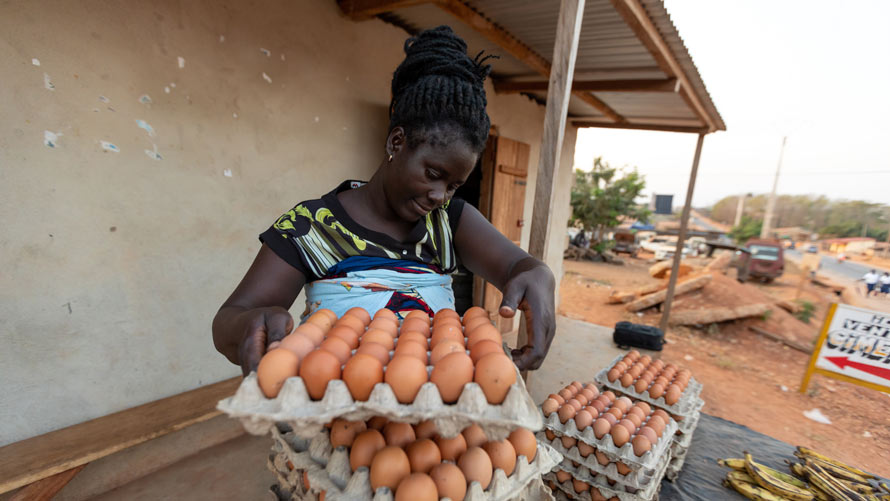 The "social" part of ESG is all about people. Cargill works every to feed people around the world, create economic opportunities and build brighter futures.
For Cargill, the social components of an ESG report are all about people. It's the work we do every day to nourish the world, create greater economic opportunities and build brighter futures.
So it's no surprise social impact is at the heart of everything we do — whether through programs like Hatching Hope, aimed at improving the nutrition and economic livelihood of 100 million people by 2030, or through the Black Farmer Equity Initiative, which connects underrepresented farmers to markets.
"True to our company values, we put people first not only in our workplace, but in our supply chain and in the communities where we do business," Pilar says. "This means respecting human rights; advancing diversity, equity and inclusion; and improving access to safe and nutritious foods."
The 'G' stands for 'governance.'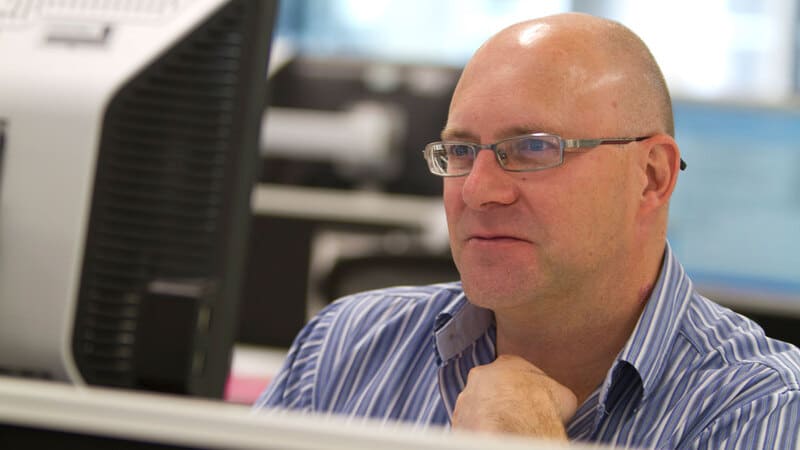 Cargill's ethics and compliance efforts rest on the foundation of our Code of Conduct and Guiding Principles, which guide all our employees and our work around the world.
When it comes to governance and the concept of accountability, everything rests on the foundation of Cargill's Code of Conduct and Guiding Principles. That's the ethical base from which our ambitions around sustainability take off.
"We have set our sights on becoming the most ethical and trusted source of sustainable products and services," says Anna Richo, Cargill's general counsel and chief compliance officer.
Now that you know what ESG means …
You'll learn more about Cargill's sustainability commitments on climate, land and water, and people, as well as our efforts around community impact and ethics and compliance — just some examples of the many ways we're advancing ESG through our sustainability commitments.
More stories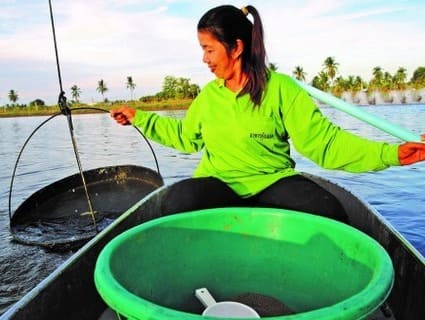 Sails, seafood and soil: 4 ways Cargill helps combat climate change
Decarbonization in shipping. Regenerative agriculture. Sustainable seafood farming. Around the world, Cargill is working to address one of today's most pressing challenges.
[]/[]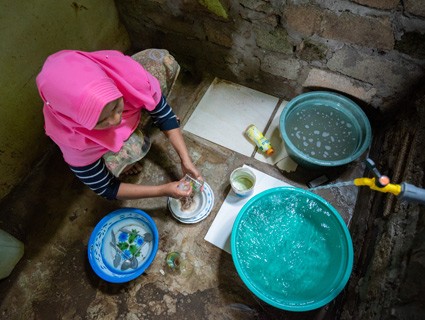 5 reasons why access to clean water matters
Did you know 2 billion people lack access to safely managed drinking water? Learn why clean water access is critical for people and our planet.
[]/[]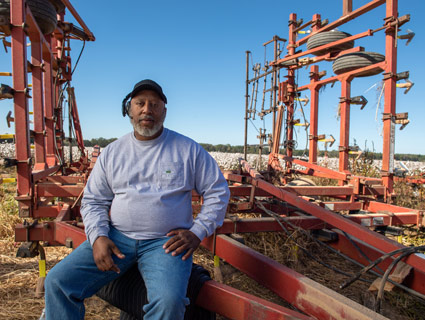 How Cargill connects Black farmers to new possibilities in agriculture
Cargill's Black Farmer Equity Initiative addresses decades of racial inequity for Black growers, ranchers and producers.
[]/[]