Curious, committed and ready for the challenge: Meet Lily Guan, Cargill China's first woman president
Read Time: 2 minutes
March 23, 2023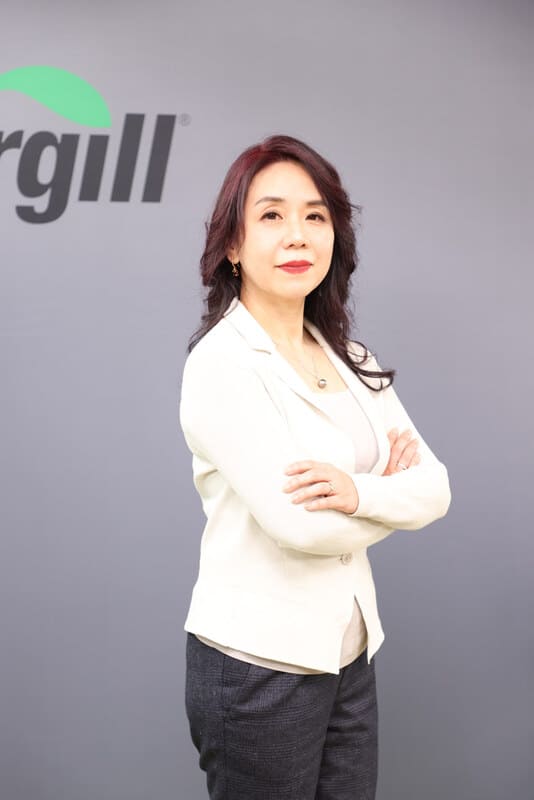 Lily's appointment is a milestone in Cargill China's 52-year history: She is the first woman to lead since operations in the country began in 1971. Three words define Lily Guan's career: commitment, curiosity, and challenge.
Lily's commitment to justice drove her to become a lawyer. Curiosity moved her to work in a wide range of industries — from mining, technology and telecommunications to beauty, retail and food.
Now, Lily is taking on her greatest challenge yet: In December 2022, she was appointed the new president of Cargill China. She is the first woman to hold the role.
"I'm honored to keep placing our mission to do the right thing at the forefront of our businesses," she says. "Cargill's values have helped us stand out."
How did she get here? And what mark does she hope to leave?
The answers are in the three C's of Lily Guan.
A perfect match
A lawyer by choice and a leader by trade, Lily joined Cargill in 2016 as head of Law in China. Before that, she'd spent the bulk of her career holding senior positions across a range of companies and industries.
"
"
Before taking the job at Cargill, I had conversations with many colleagues and friends who already worked here. Some had initially joined just to find a job, and 10 years later were still here. They laid roots. That said a lot.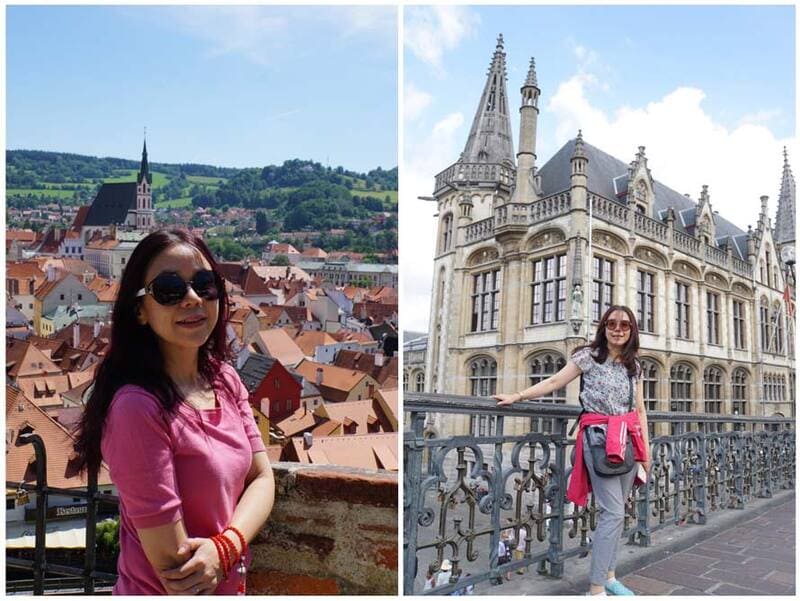 Lily has had a highly successful career. Before joining Cargill in 2016, she held senior positions across several industries.
Lily's decision was also heavily influenced by Cargill's core values of doing the right thing, reaching higher and putting people first — the same values that have guided her throughout her career.
"Everyone here has given me their trust," she says. "I've been given excellent learning opportunities. I've expanded my horizons, and I've been seen and heard. My knowledge and experience matters."
All the way to the top
Five years into her Cargill journey, Lily's responsibilities expanded when she became Cargill's North Asia cluster lead lawyer.
Less than two years later she got her big break: On December 2022, Lily was offered the chance to become president of Cargill China.
In her new role, she oversees more than 50 business sites — including factories, processing facilities, research and development centers, technology hubs and administrative offices — and over 10,000 employees.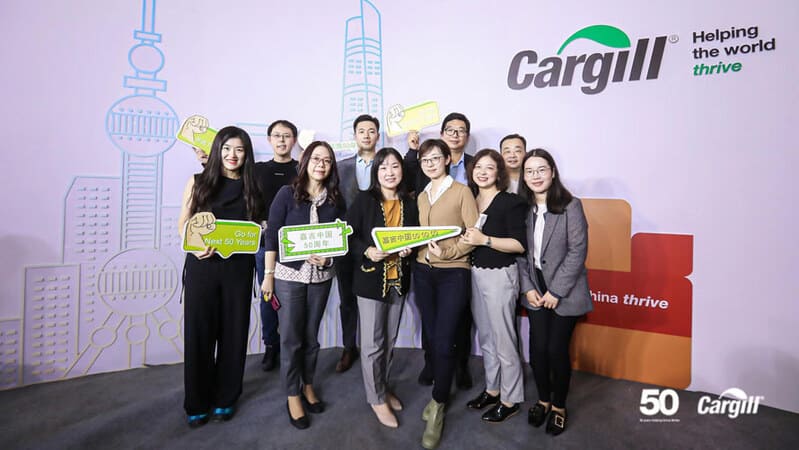 Lily says she wants to provide all employees with the opportunities to grow their talent at Cargill.
As Cargill's leader in one of the world's largest and most competitive markets, Lily is looking to grow — and to nurture.
"We are helping customers prepare for future ventures, creating value for our consumers, and contributing to China's development," she says.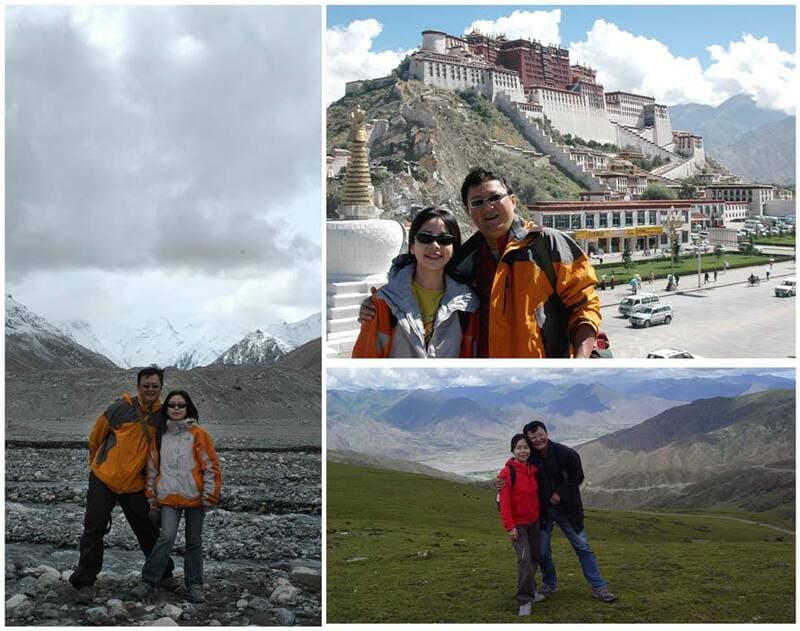 Lily is an avid traveler. Left: At the base of Mount Everest. Right: Visiting the Potala Palace (up) and the Yamdrok Lake, in Tibet.
Under her leadership, she's ensuring Cargill China continues to improve its recruitment plans and strategies, empower outstanding leaders and provide tailored leadership programs for young employees.
"
"
We strive to build a more humane workplace, and to foster a more diverse, fair and inclusive corporate culture. We do that not only adhering to our commitment to Diversity, Equity and Inclusion, but by providing rich growth opportunities throughout an employee's career.
Shared foundations
Lily is committed to leading Cargill China toward new heights. Curious about the future and its possibilities. And comfortable facing the challenge.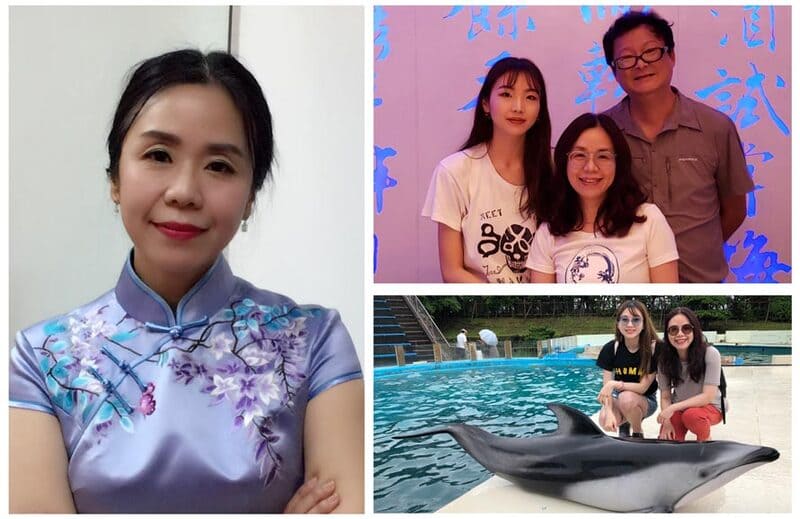 Traveling with her family.
Why? In part because of our values and history, she says.
"When Cargill began with nothing but a grain mill," Lily says, "and still many people could not write or read, we made verbal agreements. We always fulfilled them. That's how we built our reputation. It's how we've grown and continue to do so. Because our values guide every decision we make, every day."
That, she says, is our commitment not just to our customers and stakeholders, "but to ourselves. To our employees and to our communities."
More stories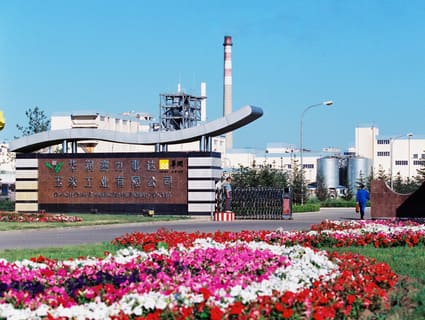 Happy 50th, Cargill China!
50 things you might not now about our half-century operation in the Asian country
[]/[]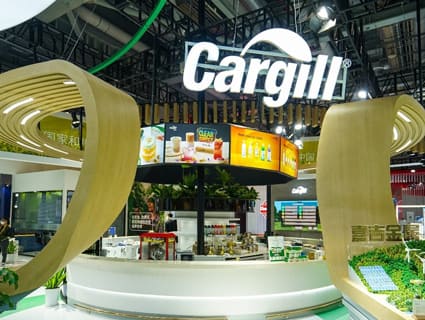 The future of food and ingredients is here: 7 new products Cargill debuted at the world's largest import fair
Cargill showcased more than 100 products at the China International Import Expo.
[]/[China]