From food lockers in arenas to artificial intelligence in your kitchen: Why the future of food and agriculture is digital

By Eric Parkin,
Global leader at Cargill Digital Business Studios
One moment stood out to me during a recent visit to a small, rural village in India.
I was there to connect with our farmer customers about Digital Saathi, a Cargill-grown mobile app that provides farmers with real-time market prices, weather patterns, crop practices, an e-commerce platform and a community — all to help them increase their yields.
And what became extremely clear is this isn't just an app — this is an opportunity for a different future for these farmers and their families.
Meeting the farmers using Digital Saathi in their daily operations showed us how they have adopted better agricultural practices, connected with fellow farmers and, ultimately, increased their income.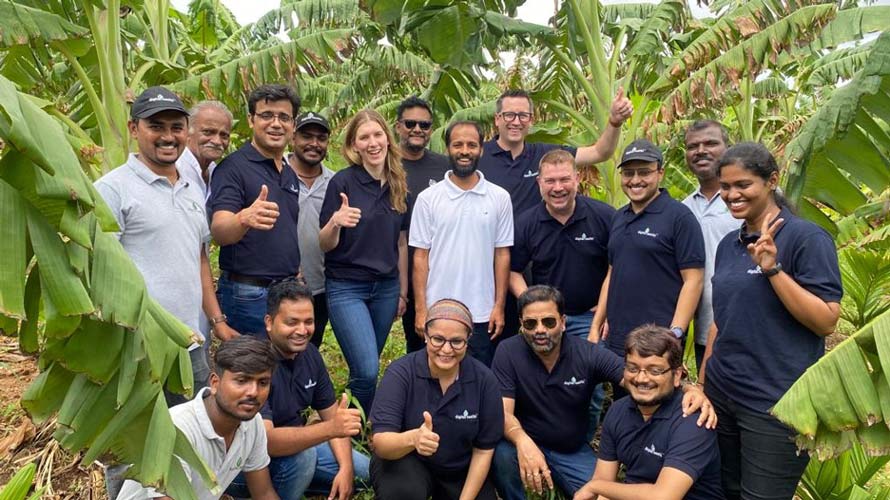 A group of farmers, users of Digital Saathi, during Eric's (center back) recent trip to India.
For one farmer we met, that additional income meant he could send his children to a better school — hopefully lifting his family's livelihoods across multiple generations. Now, more than 40,000 farmers like him are using the app to do the same.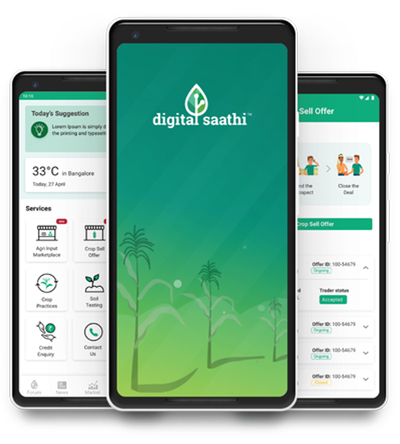 Moving the industry forward
These are some of the moments I've had the privilege of experiencing alongside customers as we build a bridge between food, agriculture and tech. The food and agriculture industries have historically been slow to adopt digital technology solutions. It is vital we break that mold.
Enter Cargill's digital business studio, where we're using the power of digital innovation to help solve some of our industry's greatest challenges.
This startup studio — led by founders within Cargill — empowers those with big ideas. Got a fresh concept for food and agriculture? We can provide the infrastructure to turn those concepts into practical solutions — backed by customer validation and the rich expertise of a 158-year-old global company. Together, we can work with the agility of a startup and the confidence of an industry leader.
The result? Let me give you two examples.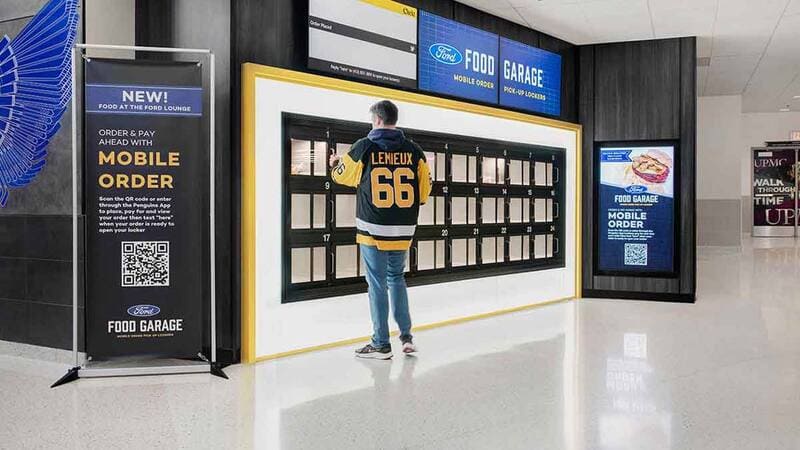 From farming to food lockers
Chekt is a contactless smart food locker system designed to streamline and enhance the customer experience for "to-go" food. Think sports arenas, high-volume foodservice restaurants or even universities.
Let's say you're at your favorite fast casual restaurant, staring down a long line. Instead of getting in the queue, just place your order via text message and restaurant personnel will prepare your meal and place it in a temperature-controlled locker. Once your food is ready, you'll get a text back and can pick it up from your locker at your convenience.
For sports fans, it means no more worrying about long lines at the stands or missing the action during a game. For foodservice operators, Chekt solves major challenges, like helping operators increase throughput and labor efficiency while reducing customers' wait times.
It's a game-changing solution, which is why it was recently recognized as a CES 2023 Innovation Award Honoree in Food & Ag Tech. Chekt is also part of the reason Cargill recently received the 2023 BIG Innovation Award in the food and beverage category for "changing the way we experience the world."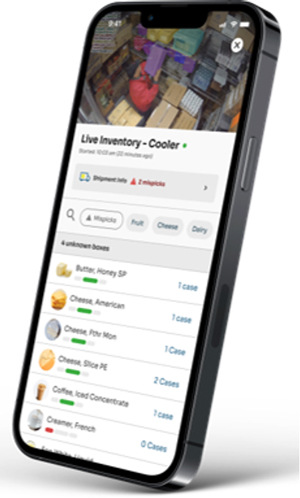 Then there's Kitchen Blueprint. It tackles a common issue for restaurants: managing inventory. In many eateries, you'll find a staff member walking around with a sheet of paper, trying to keep track of how much food they have left. It's a slow, manual process.
To help solve this challenge, we looked to checkout-free stores. They combine cutting-edge machine learning, computer vision and artificial intelligence to detect shoppers' product choices and automatically bill them when they leave the shop.
With Kitchen Blueprint, we're replicating that model in the back of the restaurant. The system recognizes when an employee grabs an item, keeps track of what's in stock and in the future could even contact a distributor to re-order when inventory gets low.
Through the looking glass
I've always told my two sons that when I go to work, I have one goal — to help change the world, and their future, for the better. That sounds lofty, but when paired with Cargill's mission to nourish the world in a safe, responsible and sustainable way, it's actually possible.
It requires innovative solutions that make a meaningful difference for the entire food system. And teams of experts that can move fast to come up with those fresh ideas.
Through our startup studio, we are doing both. We want the food and agriculture sectors to thrive, and we're locking arms with customers and partners across the industry to make it happen. It's a model built by the industry, for the industry.
We are doing this with people who are interested in making our planet a better place, and who are looking for a garden where their ideas can flourish and make a difference across the world.
At Cargill, we are happy to help that garden grow.
More stories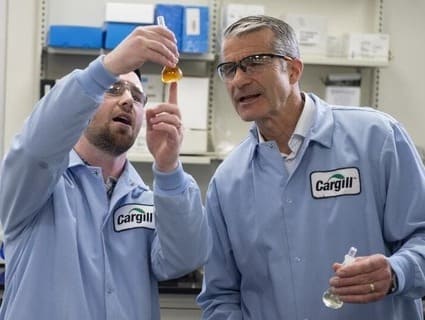 Yes, we're 157 years old — but don't let our age fool you. Cargill can innovate like a food and ag startup, too.
Cargill's chief technology officer explains how we're already doing it.
[Global]/[]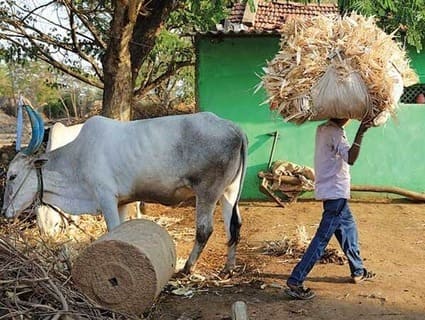 Pests were damaging Manjunath's crops. So he turned to a Cargill mobile app for help.
Nearly 27,000 small-scale farmers in India are using the Cargill-developed Digital Saathi platform that advises farmers and connects them with buyers.
[Latin America]/[Colombia]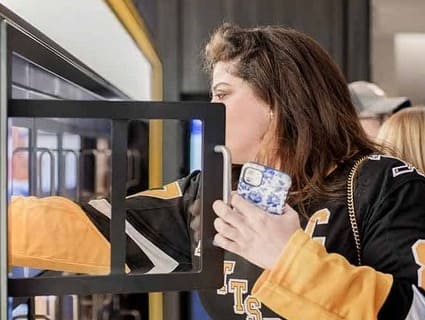 Don't miss a play! Cargill's new food lockers mean fans spend more time watching, less time waiting
The innovative food pickup system recently made its debut in PPG Paints Arena, home of the National Hockey League's Pittsburgh Penguins
[Latin America]/[Colombia]