Reimagine what's possible for food and agriculture

Reimagine what's possible for food and agriculture
At Cargill, we make the connections that bring new possibilities to our food system
The challenges to our food system are growing more complex, urgent and interconnected. There are no easy answers to solving problems like climate change, supply chain disruptions and food insecurity.
These global issues call for big thinking and bold action. For us to reimagine what's possible for food and agriculture.
How? From Cargill's seat at the heart of the food supply chain, we are making the connections that bring new possibilities to our food system.
We partner with farmers to help transform agriculture and food production. We keep the food system working for you, even under the most difficult circumstances. And we innovate today for a better tomorrow.
When we come together to reimagine what's possible for our food system, the possibilities are endless.
Starting in the field
Farmers, ranchers and growers are the heart of agriculture and food production. Solving some of food and agriculture's biggest challenges — from sustainable agriculture to feeding a growing world — starts in the field with them.
From agroforestry in Côte d'Ivoire to landscape approaches in Malaysia, Cargill is addressing deforestation across the globe
Read Time: 5 minutes
[]/[]
Cargill's Black Farmer Equity Initiative addresses decades of racial inequity for Black growers, ranchers and producers.
Read Time: 4 minutes
[]/[]
"
We're growing more than cotton here. We're growing the future. What we do today will make life better for the generations to come.
Creating a more resilient food system
You need the world's food system to work for you. We help make that happen. We build resilient supply chains and use our 158 years of experience to keep goods flowing for people like you, every day.
Through Cargill's 158 years, two things have remained constant: We always put people first, prioritizing our employees' safety, and we do everything we can to nourish the world.
Read Time: 7 minutes
[]/[]
How Cargill's working to ease a shortage of formula for infants and their families.
Read Time: 3 minutes
[]/[]
"
During the U.S. infant formula shortage … Cargill prioritized Nestlé and kept our plants running. This was a great display of partnership.
Growing a better future
We innovate with purpose, helping customers and communities overcome their challenges and seize their opportunities — and, in turn, helping agriculture and food production do the same.
How we are helping food manufacturers reduce this source of fat from the food supply
Read Time: 5 minutes
[]/[]
It includes supporting women's economic empowerment, purchasing from women-owned businesses and advancing women in operations
Read Time: 4 minutes
[]/[]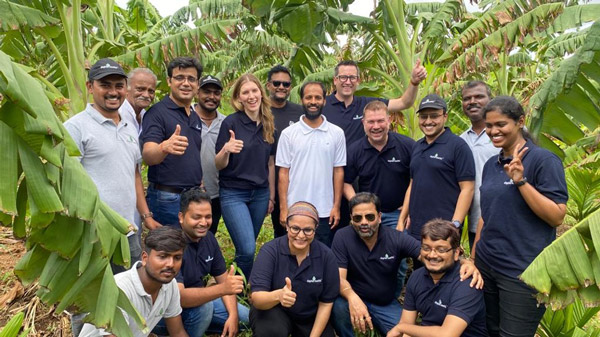 "
This is very useful for us. [Cargill is] connecting farmers to traders, and farmers are getting [the] benefit of that.
Learn more about how Cargill makes connections across agriculture and food production.