What is child labor — and how are we addressing it?
Read Time: 5 minutes
June 07, 2023
Anne was only 2 years old when her mother died. Not long after, her father passed away, too.
Anne went to live with her grandmother, Delphine, a cocoa farmer in the village of Manzanouan in Côte d'Ivoire. Without the support of her parents, Anne says, she could no longer find enough courage to go to school.
That's when Alphonse Yao Aya stepped in.
"When I came into Delphine's farm, I saw this little girl on the farm," he recalls. "She was carrying heavy loads to help her grandmother, who had taken her in."
Alphonse is a community facilitator who plays a key role in Cargill's efforts to address child labor —commonly defined as work that deprives children of their childhood and that is harmful to their development. This includes work that interferes with their schooling, according to the International Labour Organization (ILO).
Today, child labor affects roughly 160 million children worldwide, according to United Nations estimates. Across industries, agriculture accounts for the largest share of laboring children, the ILO says.
For Cargill, these statistics are unacceptable. Our commitment to respecting human rights is fundamental. That is why we are working with governments, peers, customers, NGOs, farmers, families and others — all to make an impact on child labor.
"
"We're focused on addressing the root causes of child labor by increasing and diversifying farmer incomes, expanding economic opportunities for women, improving access to quality education and promoting community wellbeing," says David Schwebel, human rights manager for Cargill. "Of course, we understand that the journey towards the eradication of child labor is far greater than the actions or interests of any one organization. We all have a role to play."
Preventing child labor — one family at a time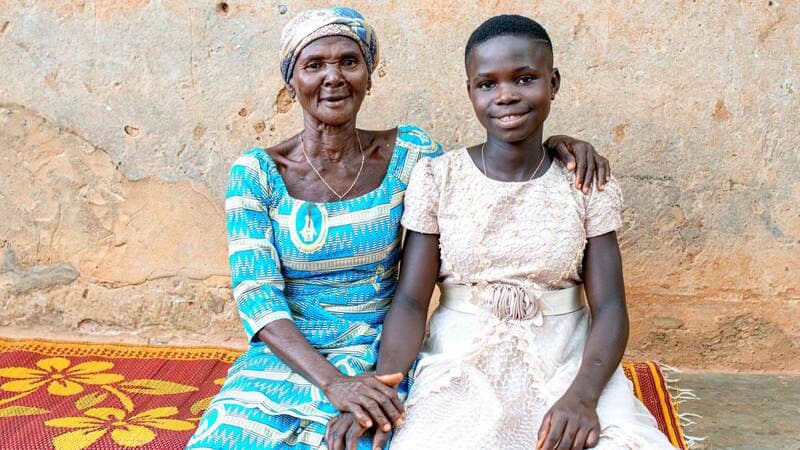 Cargill's Child Labor Monitoring and Remediating System helped get Anne (right) back into school.
Alphonse is part of Cargill's Child Labor Monitoring and Remediating System (CLMRS), an approach to prevent, monitor and remediate child labor.
This system is one of the most widely accepted and implemented approaches to tackling child labor. It allows us to track child labor in our supply chain and to work closely with families and communities to provide the right support.
"I have been coaching Delphine on best practices for her farm since 2016," Alphonse remembers.
CLMRS is built around community facilitators like Alphonse, who visit households, raise awareness on the types of child labor, and identify children engaged in harmful work — work that is defined as "mentally, physically, socially or morally dangerous and harmful to children and/or interferes with their schooling," according to the International Labour Organization.
Child labor is a complex problem. Even after receiving support, a child may still engage in hazardous work. For that reason, monitoring is central to success.
Alphonse stayed close to Anne and her grandmother, and their relationship led Anne back to school.
"Being in the intimacy of a family is a strong act; by sharing the good and bad times, you build a trust that nothing can alter," Alphonse says. "Anne knows today that with me she has found a surrogate father and that I monitor her results very closely as I do for my own children."
Life has taken a turn for Anne. She finished top of her class during her first year back at school. Most importantly, though, she's happy to be back in the classroom, she says.
"I get up at 5 in the morning with the joy of the day ahead," she says. "When I see the work of the people who helped me, I tell myself that I would like to do the same for others. I am very lucky because I am loved. I want to continue doing well and make my grandmother proud."
Guarding against child labor in palm oil communities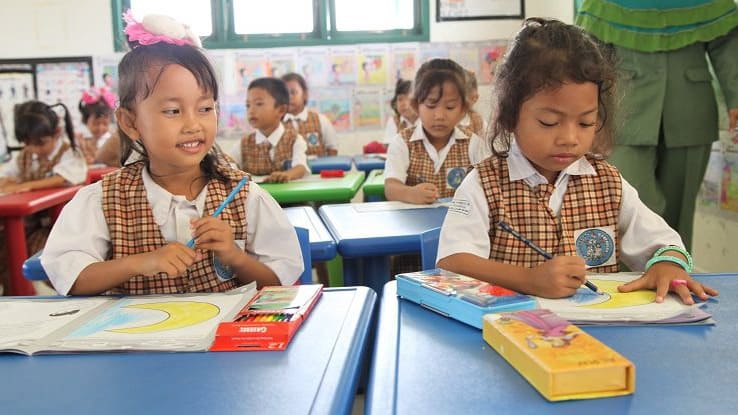 Cargill partnered with the United Nations Children's Fund and the Roundtable on Sustainable Palm Oil to integrate child rights into our palm oil business operations.
Keeping children safe is just the tip of the iceberg, says Yunita Widiastuti, sustainability lead for Cargill's tropical palm business. Protecting a child's rights starts with a healthy birth — allowing them to thrive into adulthood, she explains.
That is why Cargill partnered with the United Nations Children's Fund (UNICEF) and the Roundtable on Sustainable Palm Oil (RSPO) in 2019. We worked to integrate child rights into core business operations and improve the livelihoods of employees and their families.
For our 18,000 employees in Cargill's Indonesia palm operations, the Children's Rights and Business Principles (CRBP) pilot project is creating better conditions for children — as well as for women and their families. The pilot addresses children's rights in all stages of life — from pregnancy to education and beyond.
"The CRBP program helps us understand challenges so we can continuously improve to better protect our employees and their children," says Yunita. "We're gratified that it has been recognized as a best practice by our NGO partners."
Protecting children in the Philippines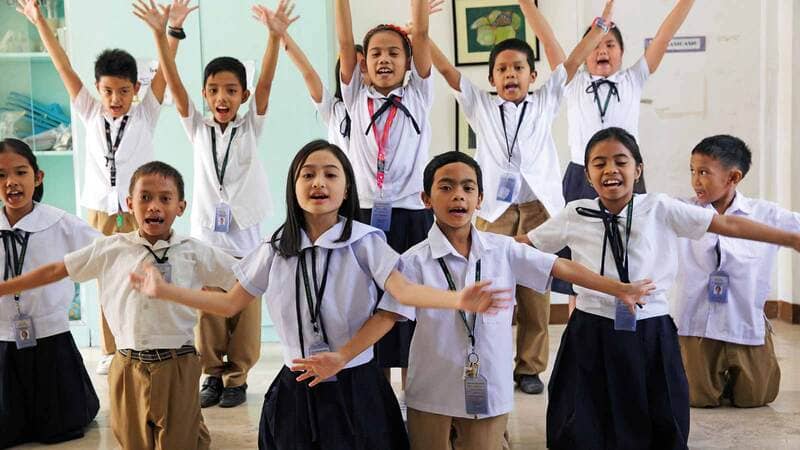 Cargill and its partners are raising awareness of child labor across the coconut production industry in the Philippines.
The coconut supply chain in the Philippines is complex: It begins with millions of smallholder farmers, often based in remote areas. That can make it difficult to get a full picture of the supply chain.
Yet in 2021, Cargill and other organizations looked across the supply chain at the prevalence and root causes of child labor. They found child labor was higher in areas with weak social and economic infrastructure.
Families in these areas are essentially trapped in a vicious cycle: lack of basic education, inadequate knowledge of good agricultural practices and insufficient means to hire formal laborers. As a result, children as young as 7 may be at risk of not attending school.
To counter this, Cargill and its partners are focusing on raising awareness on the issue across the industry, improving farmer livelihoods through training and designing due diligence systems that will identify, address and remediate child labor.
More stories
Cargill's refreshed human rights policy is helping us address the most pressing human rights issues facing our operations and supply chains.
Read Time: 3 minutes
[]/[]
Cargill's global sustainability director for our cocoa and chocolate business reflects on 10 years of the Cargill Cocoa Promise.
Read Time: 5 minutes
[]/[]
From agroforestry in Côte d'Ivoire to landscape approaches in Malaysia, Cargill is addressing deforestation across the globe
Read Time: 5 minutes
[]/[]