A sweet mooooove: How Cargill upcycles Hershey's leftover chocolate into (nutritionist-approved) feed for cows
Read Time: 3 minutes
March 23, 2023
The love of chocolate apparently spans species.
Yup, even when the confection comes from waste.
Back in 2011, The Hershey Company — makers of well-known brands like Reese's, Kit Kat®, and the Hershey's Milk Chocolate Bar — approached us with a sweet proposition: Take the chocolatier's waste stream. Turn it into animal feed. Nourish livestock. Divert food from the landfill.
Today we have an entire plant in Chambersburg, Pennsylvania (U.S.), dedicated to this environmentally, economically, nutritionally friendly effort. There, our team turns tens of thousands of pounds of Hershey's chocolate waste per year into feed ingredients for cows, pigs and other species of livestock.
It's a natural partnership that has provided sweet treats for our local livestock, says Eric Boyle, senior director of commodities and procurement at Hershey.
"When it came to finding a partner to help us with this process, we knew that trust and technology were two critical factors," Eric says. "After careful consideration, we realized that Cargill was the perfect fit. Not only could we trust them to handle the process safely, but their advanced technology made them the clear choice for us."
Not the kind of 'candy meal' you might expect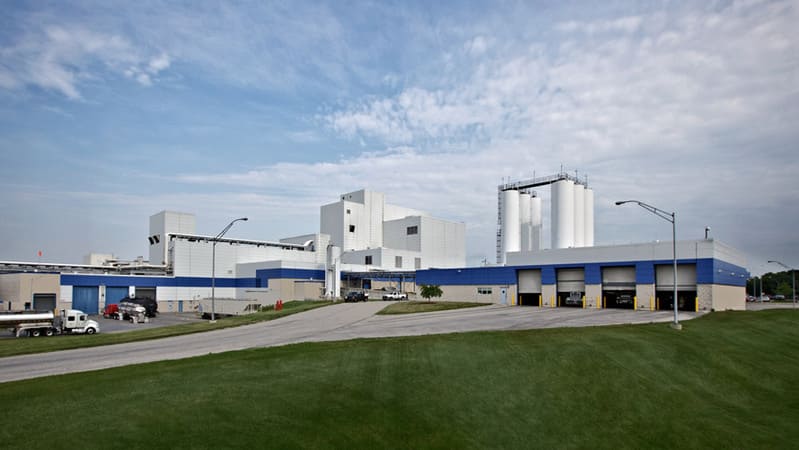 Hershey's plant in Hershey, Pennsylvania. Chocolate waste from this plant gets shipped to Cargill, where it gets upcycled into an ingredient in animal feed.
Darryl Reiner saw the value of "candy meal" — the finished product combining Hershey waste and various dry feed ingredients — a decade ago. As a senior merchant at Cargill, he was already purchasing products from customers like Hershey when this waste-to-feed idea took root.
"I was buying candy meal for some of our plants at the time and knew the value of it," Darryl says. "So, when Hershey asked us to take over their candy meal production, we knew it was a safe bet. Once we got ahold of it, we could tweak and make it even better."
How does it work? Today, the process looks like this: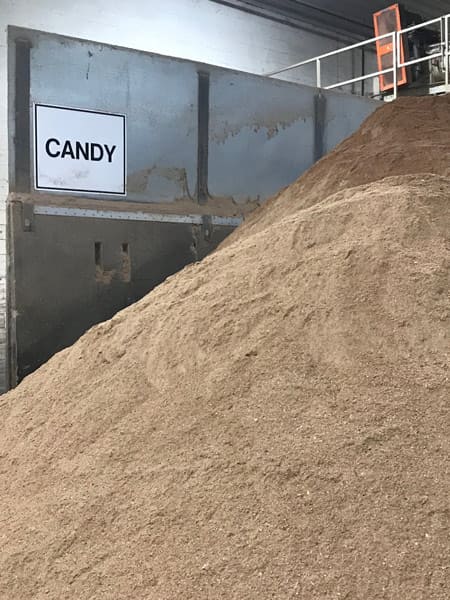 The finished product, called "candy meal," is made up of Hershey waste and dry feed ingredients.
The Cargill Letterkenny plant in Chambersburg receives big cardboard boxes from various Hershey facilities. In those boxes are things like chocolate and licorice bits — as well as wrappers that our team has to separate.
Once that's done, we recycle the cardboard and compact what we can before shipping the wrappers and excess off to an incinerator to be turned into energy.
From there, we let the edible portions dry out naturally, shred and grind them into to smaller particles, and mix them with the dry feed ingredients — kind of like a smoothie, Darryl explains.
Before we finish, we do all the things we would normally do to process a product: fine-tuning the nutritional value of the candy meal and quality control.
The result: nutritious food for cows, swine and other types of livestock.
"It's a win-win for everyone — Hershey, the environment, our customers and Cargill," Darryl says.
Wait. Is this healthy for the cows?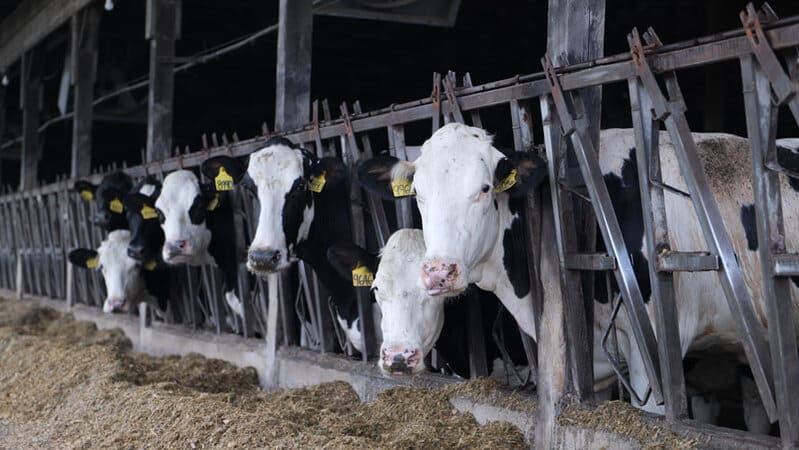 Candy meal is a preferred substitute for sugar in cow feed because of how concentrated and digestible it is.
Yes, according to animal nutritionists. Sugar is an important energy source for cows because of how concentrated — and rapidly digestible — it is compared to other calorie sources.
But sugar is also expensive. Prices in the U.S. recently reached a six-year high. So, creating a product that has high sugar content, as well as fat and protein, is a winning combination — and one that is irresistible for dairy customers, according to Darryl.
"Candy is an ideal substitute for sugar," he explains. "Our software plugs in all the specs and it gives back a diet replacing sugar with this byproduct."
Sweet and sustainable
For both companies, turning Hershey waste into animal feed isn't only about feeding cows — it's also about sustainability. When Darryl first visited Hershey's candy meal facility in 2011 to witness the process, he noted the company's commitment to sustainability.
"
"
"A company like Hershey taking the time to separate product, instructing and giving knowledge to employees that there is value in waste — it was awesome to see," Darryl enthuses.
Not only that, but Cargill's partnership helped Hershey with its own sustainability commitments, Eric says.
"We had a commitment across our entire operations to significantly reduce waste going to landfill," Eric shares. "This relationship has been a key driving factor in making this possible. It has validated Cargill as a strategic partner and peer." 
More stories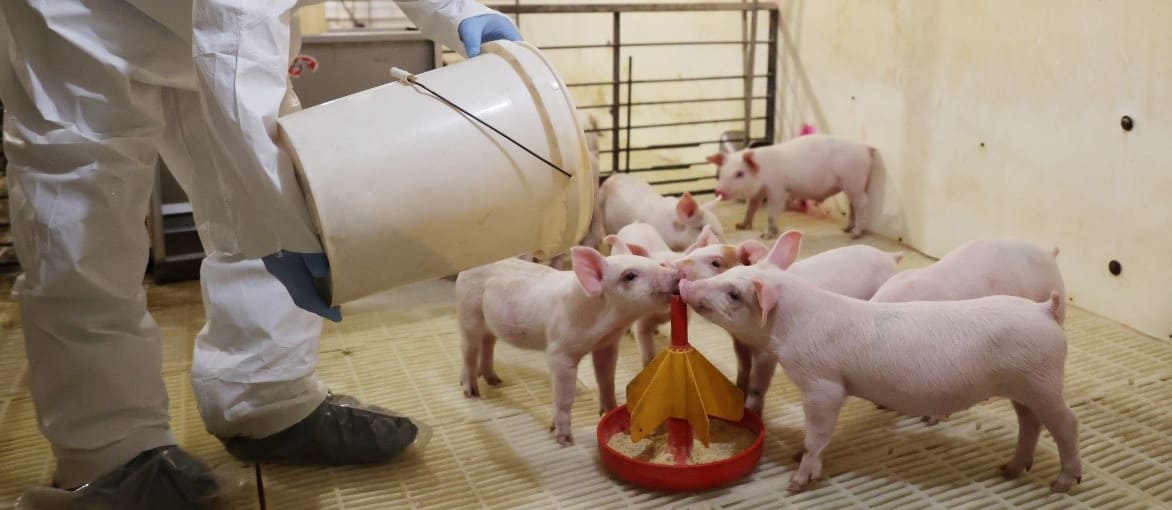 Insects, algae oil and plants: 3 ways Cargill is helping feed animals more sustainably than ever
Across our animal and aquaculture feed business, sustainability is the name of the game
[Latin America]/[Colombia]
Cargill's commitment to animal welfare is 'non-negotiable.' Our values affirm it — and so does a new ranking.
Cargill earns Tier 2 ranking in the Business Benchmark on Farm Animal Welfare report for sixth year in a row.
[]/[]
Soil, sails and solar: Learn 4 ways Cargill is fighting climate change
From healthy soil to sustainable shipping, we're working to combat one of today's most pressing challenges.
[]/[]