Insects, algae oil and plants: 3 ways Cargill is helping feed animals more sustainably than ever
Read Time: 3 minutes
October 19, 2022
Long before that salmon, chicken or pork ended up on your plate, it needed a lot of nutritious feed on its own plate to grow to its full, healthiest potential.
Producing the highest quality animal feed is at the heart of Cargill's animal and aquaculture feed business. And we're constantly developing ways to do it more sustainably.
From novel ingredients to plant-based additives to problem-solving for pigs, here are three ways we're innovating for healthier animals and a healthier planet.
1. Insect meal? Now part of a fish's meal.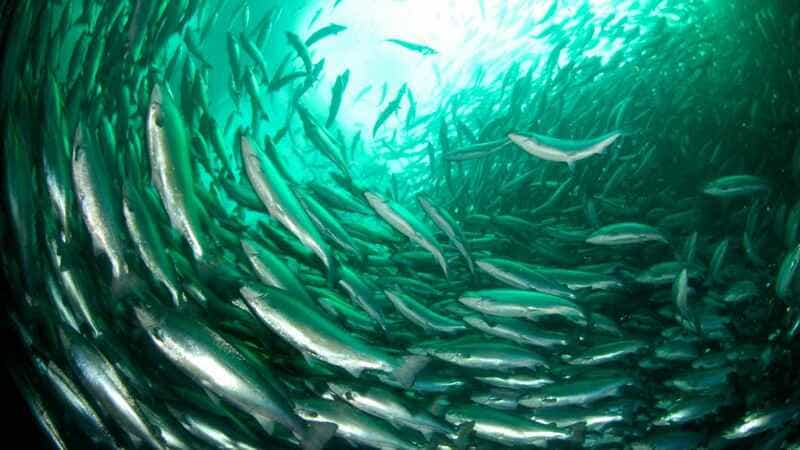 The types of feed eaten by growing fish like these are an important part of their health and growth.
For a long time, marine ingredients — like fishmeal and fish oil derived from wild-caught fish — were a big component of aquaculture feed. Today, the industry needs more than finite marine ingredients to produce enough seafood for a growing population.
That's where Cargill comes in. We are helping supplement and replace those fish ingredients with novel ones like insects and algae oil — alternatives that offer important nutrients without relying on ocean ecosystems.
Take, for example, the recent expansion of our partnership with Innovafeed, a growing producer of insect meal. The partnership means more planet-friendly, insect-based ingredients for aquaculture feed that also enhance fish health.
"
"This is the future of aqua nutrition," says Helene Ziv-Douki, president of Cargill's aqua nutrition business. "We have a shared purpose with Innovafeed: offering innovative, sustainable solutions to meet the nutritional needs of our customers and a growing population."
It's an example of the intersections between sustainability and innovation, animal health and farmer livelihoods — and all of it flowing from SeaFurther, Cargill's initiative to reduce the carbon footprint of our customers' farmed seafood by 30% by 2030.
2. More plants, please

Phytogenics. Yes, it's a mouthful to say. But it's also helping Cargill provide more mouthfuls of sustainable, high-quality feed to animals around the world.
Phytogenic animal feed is a type of additive that uses a broad range of herbs, plants and their extracts (like essential oils) to improve animal health and performance. Studies show that the plant-based additives also support mitigating greenhouse gas — partly why phytogenic feed can be more sustainable than alternatives.
There's also growing demand for sustainable, high-performing feed alternatives like phytogenics. To support our animal feed customers, Cargill recently acquired Delacon, the leading global expert in phytogenics, expanding upon our five-year partnership with the company.
"
"We're excited to expand our animal nutrition offerings with science-proven additives," says Adriano Marcon, president of Cargill's animal nutrition business. "Joining together with Delacon's leading talent and technology, we can deliver improved profitability and performance for our customers."
3. Problem-solving for piglets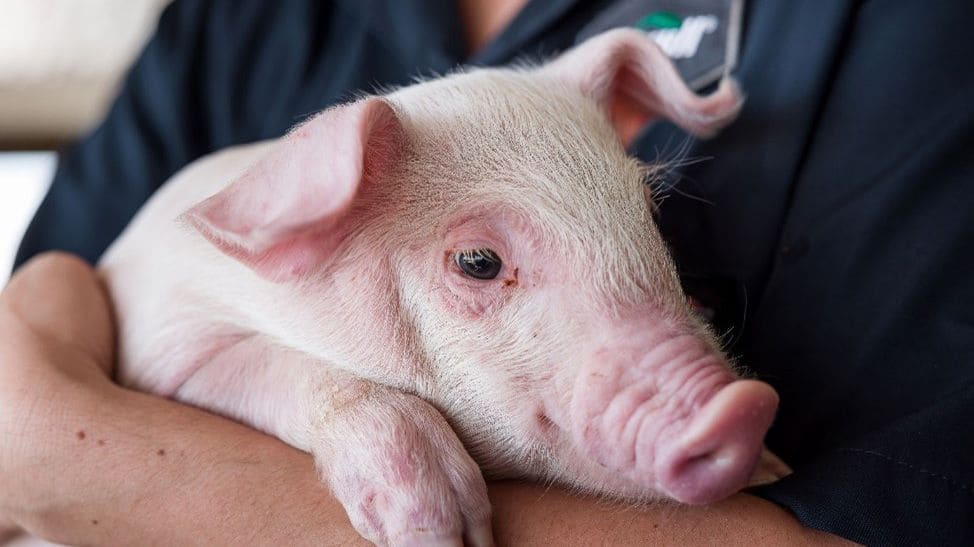 Solving challenges like how to help piglets digest protein is at the heart of Cargill's efforts to deliver for animal feed customers around the world.
Maintaining piglet digestive health can be a challenge for farmers. The young animals' underdeveloped gastrointestinal systems often have a hard time digesting protein.
How to solve challenges like that is at the heart of Cargill's efforts to support customers around the world — and to become the industry's leading expert in piglet nutrition, says Christos Antipatis, pork strategic marketing and technology director.
"Producers emphasize doing the best they can for the animals in early life, to give them the best chance for growth and health," Christos says. "With our global supply chain, extensive knowledge and expertise, innovation and R&D capabilities, testing and digital tools, we develop the solutions our customers need around the world."
Take our customer, Hangzhou Huarui Feed Co., Ltd., which has approximately 7,000 sows on multiple farms located near the Shangcheng District, Hangzhou, Zhejiang, China. Huarui turned to Cargill for help with nutrition and farm practices that decreased its nursery pig's diarrhea rates, which were having a significant impact on farm operations.
"Cargill young animal nutrition products are the best we've used," says the CEO of Huarui. "And the service team from Cargill is professional and can really solve practical problems."
More stories
Cargill earns Tier 2 ranking in the Business Benchmark on Farm Animal Welfare report for sixth year in a row.
Read Time: 3 minutes
[]/[]
Cargill's joint venture just announced it will use its product brand QIRA® to partner with The LYCRA Company.
Read Time: 3 minutes
[]/[]
From healthy soil to sustainable shipping, we're working to combat one of today's most pressing challenges.
Read Time: 4 minutes
[]/[]