SeaFurther™ Sustainability
Cargill's sustainable aquaculture initiative to reduce the carbon footprint of our customers' farmed seafood by 30% by 2030
As a global leader in aquaculture feed and animal nutrition, we support the production of seafood the world needs while minimizing its impact on the planet. And now we're stepping to do more for sustainable aquaculture: with a focus on farmers and working across the value chain, we're helping the seafood industry reduce it global carbon footprint.
Learn more about SeaFurther sustainable aquaculture:
Reach out to us on how to partner Follow us on social media Contact us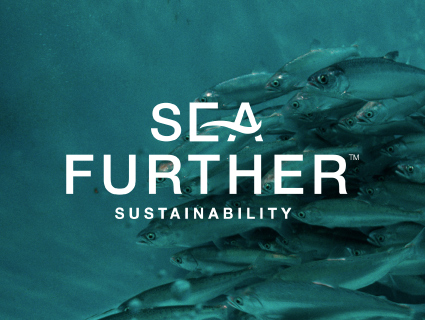 Our goal:
To help salmon farmers chart a path to net-zero emissions, with a program aiming to reduce their carbon footprint by 30 percent by 2030.
Our commitments for sustainable aquaculture require a systematic approach. We will measure progress through carbon footprint reduction and cumulative carbon savings, using data from throughout the supply chain to our customers to track the greenhouse gas (GHG) emissions per kilogram of our customers' harvested fish from 2017 to 2030 and managing the role our feed plays in that reduction.
Our Priorities
We've set priorities that account for the diverse environmental, social and economic impacts of our business. Still, we realize that no company can solve these challenges on its own. Through connection and collaboration towards a common goal – with the suppliers producing the raw materials we use, our farming customers growing the seafood we eat, and the local and global communities we are a part of – we believe our food system will become more resilient.
The challenge
Demand for seafood is rising. Emerging research, such as the Blue Food Assessment of 2021, highlights how important aquaculture is for human nutrition – but aquaculture production must grow sustainably. It's essential we meet the challenge of sustainable aquaculture – by producing seafood in ways that protect our planet while feeding a growing human population.
When feed is used in aquaculture, it's often responsible for 80% - even as much as 90% - of the total carbon footprint of the harvested fish. The raw materials that make up the feed carry most of that burden and the efficiency of feed use on the farm is an important factor for the overall fish footprint. With this knowledge, we can target our efforts.
Our solution
Together, we are charting a bold new course – making aquaculture better for our planet and ensuring sustainable seafood is available to all.
Introducing SeaFurther™ Sustainability – our exciting new worldwide initiative, designed to deliver real change across our seas.
How we will get there
We're launching with the goal of helping farmers reduce their carbon footprint by at least 30 percent by 2030. By doing this at scale, across many customers, we will help the industry save 2 billion kilograms of carbon emissions, the equivalent of removing more than 400,000 cars from the road in one year.
Credibility and innovation are key and will underpin everything we do. To keep us on track, we've set a target of a 15 percent reduction in GHG emissions by 2026.
We are focusing on the three key areas described below to achieve this ambitious target

Key areas
To ensure we focus our efforts on the areas where we can make the most impact, everything we do is considered through the lens of the following three key areas. This will enable us to create the best solutions for individual customers according to their unique requirements.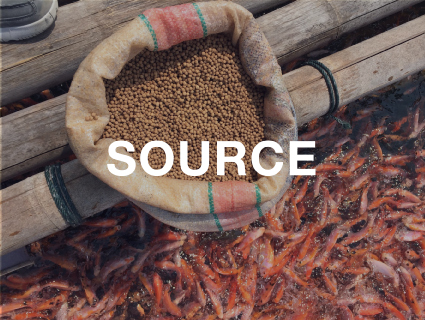 Our feed is designed to help make sure the environmental footprint of aquaculture is as small as possible. That's why we work closely with our suppliers to grow planet-friendly ingredients and find ways to reuse by-products, like fish trimmings that would normally be discarded, whenever we can. Together, we strive to identify and source novel ingredients that create even more sustainable feed, helping our customers and partners achieve our shared sustainability goals.
Feed ingredients are a key part of the overall footprint of aquaculture. Changing raw materials from one source to another with a lower footprint can provide an immediate solution. But Cargill believes it is best to work with our suppliers to find ways for them to reduce their emissions – dealing directly with the issue. We are collaborating on solutions to reduce the emissions from the production of crops by implementing regenerative agriculture practices, optimizing any processing and streamlining logistics.
To be able to achieve a sustainable aquaculture industry, we are also working with novel ingredients and continuing to increase our use of by-products, driving a circular economy approach for feed in aquaculture. This will build on our leading experience of working with fish trimmings and other by-products where we can, to help move towards the goal of overall carbon emissions reduction.

Targeting improvements in every step of the value chain
Collaboration is at the heart of SeaFurther initiative, and the carbon footprint of farmed salmon explains why. Optimizing each link in the value chain will only take us so far. Exploring greenhouse gas (GHG) emissions reduction initiatives – together – will enable us to meet the rising demand for seafood sustainably.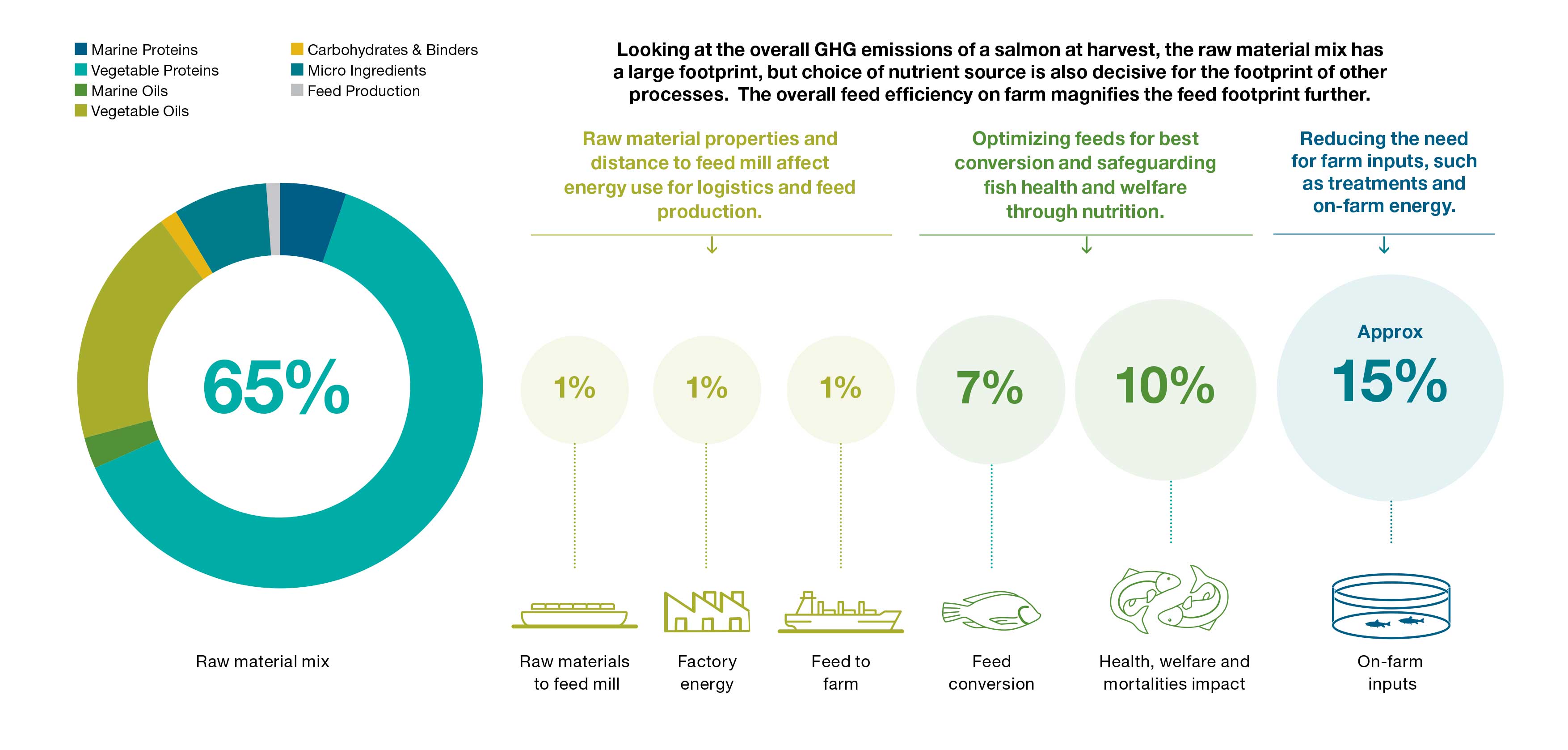 SeaFurther™ Sustainability in the news