Introducing Reach4Reduction™: An Effective Way to Reduce Ruminant Methane Emissions
Read Time: 4 minutes
July 18, 2023
Disclaimer: Product availability and approved claims varies by region and country. Please speak with your Cargill or Provimi representative to discuss your methane emission reduction options. [Specific feeds that reduce methane emissions are not available in the United States.]
How is methane created by cattle?
Let's first consider how methane is created naturally by cattle. Enteric fermentation is a unique digestive process for animals with multiple stomach compartments—like beef and dairy cattle. When cattle digest feed, enteric fermentation takes place within the gut which produces methane gas bubbles. The cattle then release the naturally created methane into the atmosphere most notably through burping.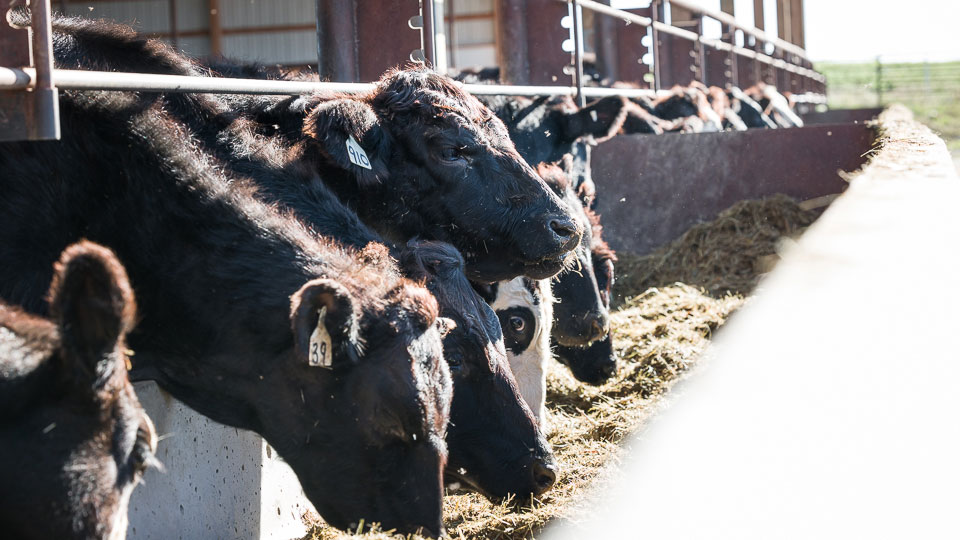 Farming has always had its challenges. Today, methane emission from beef and dairy cattle is a leading issue farmers face while navigating the complexity of a changing climate, extreme weather conditions and a rapidly evolving sustainability landscape. Consumer and regulatory pressure to implement sustainability initiatives is increasing, pressing farmers around the world to consider an important question: How can I effectively reduce methane emissions and positively impact my bottom line?
Our answer: When it comes to methane emission reduction, there is no one size fits all solution. The best solution is uniquely tailored and built based upon each farmer's individual operation, wherever you are in your sustainability journey. Our holistic approach to methane emission reduction, called Reach4Reduction, encompasses three critical areas of impact:
On-farm productivity management to improve feed conversion rates
Feed and nutrition to optimize animal performance and health; and
Innovation and technologies that reduce methane emissions.
Each play an important role to enable farmers around the globe to take actionable steps to reduce their on-farm methane intensity while enhancing their operation's productivity, and ultimately, their bottom line.
Because methane is naturally emitted by cattle, who play a crucial role in nourishing our growing population, the most viable methane emission reduction solutions must support farm profitability and productivity. Reach4Reduction aims to support farmers in leveraging the right emission reduction strategy for their operation to do more with less.
Efficiency. Efficiency. Efficiency.
To begin your methane emission reduction journey, the first – and most important step – is to measure and define your operation's current efficiency, or the total output versus inputs. For decades farmers have increased animal and farm efficiency – producing more milk and beef with fewer cattle. Building upon continuous efficiency, studies now show that increasing animal and farm efficiency is the one of the most effective methane emission reduction strategies that is not only good for business, but also is good for the planet, too. Operational efficiency is critical for all farmers and solutions– the combination of the right ingredients delivering the right amount of nutrients and ingredient sourcing can have a significant impact on carbon footprint as it relates to diet.
For example, Cargill Nutrition System (CNS) provides real-time nutrient analysis of feed ingredients and global ingredient sourcing data. CNS, via dairy MAX™, offers precise feed formulations tailored to variables like species, geography, business goals, nutrient requirements, and local ingredient availability and costs, resulting in improved performance predictability and consistent economic returns. CNS supports farm productivity and sustainability by uncovering new and unconventional raw materials, helps reduce nutrient waste, supports herd management and includes recently added sustainability metrics making it easier to measure environmental impact.
Importantly, measuring efficiency offers an opportunity to identify operational improvements, such as feed efficiencies, that can influence on-farm sustainability. As a trusted partner to farmers, we help you identify efficiency challenges and deploy solutions that will deliver the highest impact for your operation.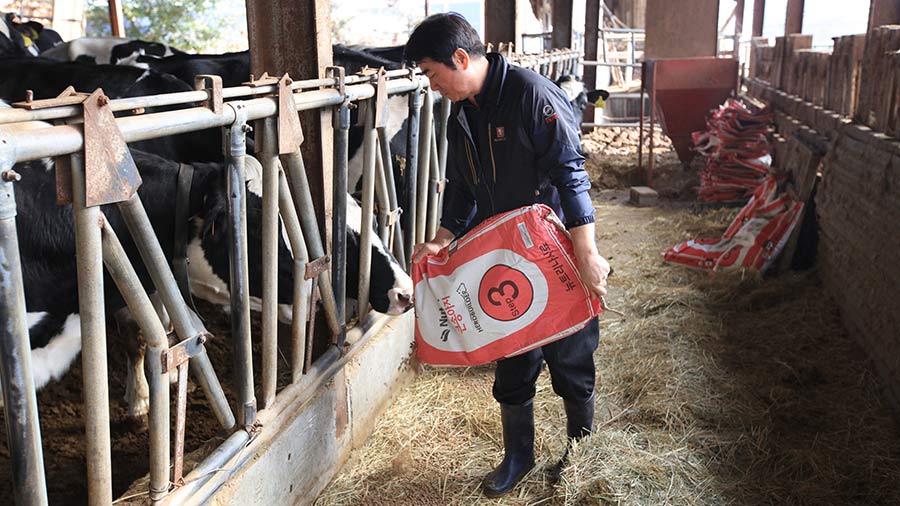 The Power of Nutrition
Building upon farm efficiency, farmers have another familiar tool at their fingertips that can enhance methane emission reduction: feed and nutrition. This can include feed products, preparation, and formulations that enhance digestibility, production, and overall health – factors that can positively influence sustainability and profitability. Digestibility, for example, can play a key role in how cattle process their food and the amount of methane created and emitted in the process.
Our dietary intervention studies have found that properly balanced, high-quality feeds are more digestible and can help to eliminate waste that occurs through nutrient oversupply. In turn, the way in which farmers prepare feed also holds the potential to influence animal productivity. Nutrition is a powerful tool to enhance sustainability because it offers numerous opportunities to support animal health and digestion to reduce emissions.
Delivering Impact Through Innovation
As technology and science evolve, it is important to remain at the forefront of technology and solutions that can aid in methane emission reduction. Through Reach4Reduction we are now beginning to offer the latest feed and technology innovations to reduce methane emissions in some countries.
For example, in Europe, the United Kingdom and Brazil, Cargill offers SilvAirTM, a feed solution that can reduce methane emissions by up to 10%. Backed by more than 10 years of research, SilvAir, when added to feed, stimulates a natural process in the rumen that creates ammonia from hydrogen, which would otherwise become methane. The additional ammonia can then be used by the animal to create protein. To learn about SilvAir, please visit our UK-based website: here.
Innovation in ruminant methane emission reduction requires deep expertise in animal nutrition, feed ingredients and technology. Ultimately, when farmers work with Cargill, you gain a partner with deep expertise that offers tailored solutions to support your operational goals. And the work doesn't stop here. Cargill continues to research and register new solutions and technologies to ensure farmers across the globe will have access to the latest solutions and technologies available to them.
Get Started Today
With Reach4Reduction doing more with less is within reach wherever you are in your sustainability and operational journey. Contact your Cargill rep or start a conversation here to learn more.
Interested in learning more? Stay tuned for more methane emission reduction information as a part of our Reach4Reduction™ series.