Silent. Efficient. The world's 1st zero-emission electric barge.
Read Time: 3 minutes
July 06, 2023
Shhhhhh.
Do you hear that? That is the sound of more than a thousand tons of cocoa beans traveling from the Port of Amsterdam to Cargill's cocoa factory in Zaandam, the Netherlands.
What? You can't hear anything?
Well, that's by design: Those beans are traveling on the world's first fully electric pusher boats and barges. They're not only (shhhhhh) quiet, but they also don't produce emissions like carbon dioxide (CO2), sulfur oxides, nitrogen oxides and particulate matter that contribute to climate change.
Cargill has partnered with KOTUG International to launch the zero-emission E-Pusher™ and E-Barges. With their maiden voyage in the Netherlands, Cargill becomes the first company with a fully electrified industrial setup for inland shipping.
"
"Electrifying the transportation of our cocoa beans is just one example of how we are implementing new, innovative sustainable practices to reduce our impact on the planet and protect people," says Emiel van Dijk, managing director of Cargill's cocoa and chocolate business in Europe and West Africa. "The KOTUG E-pusher Type M is the first of its kind and Cargill is excited to be a partner in launching it in the Netherlands."
Combatting climate change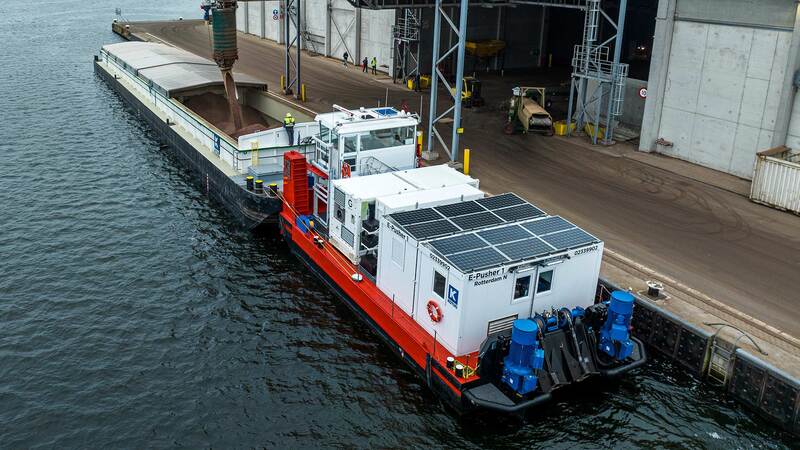 Cocoa beans are loaded into an E-Pusher barge from the Port of Amsterdam to Cargill's cocoa factory in Zaandam, the Netherlands
Pushers and barges are essential and efficient ways to move goods across the sea from the Netherlands and beyond. Traditional pushers and barge engines run on oil, though, emitting greenhouse gases like CO2 that contribute to climate change.
Our new fully electric pusher boat and barges are expected to reduce CO2 emissions by 190,000 kilograms per year — the equivalent of 15,000 truck trips between the port and the factory. The boats will run on green energy from the wind farm that Cargill and Vattenfall built with Windpark Hanze.
"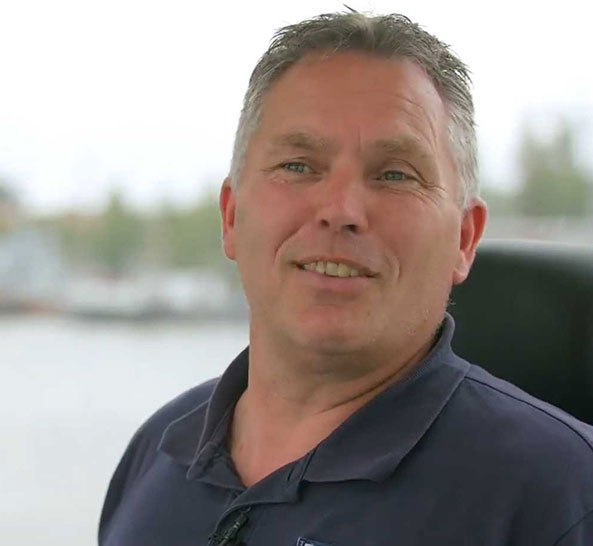 "We wanted to build a ship that is ready for future energy sources," Captain Bas van Hoorn of KOTUG International says. "It makes me proud that we are the first ones who made a design like this, and it actually works. And of course that a company like Cargill had faith in us."
That faith is strategic: Cargill is working across the maritime shipping industry to tackle climate change.
While maritime shipping is the most fuel-efficient means of global transportation, it still accounts for 3% of greenhouse gas emissions across the globe. Cargill is one of the maritime industry's leading proponents of sustainable ocean transportation, with a goal of zero-carbon shipping by 2050.
"Together, we are making history and reshaping the future of maritime transportation," says Ard-Jan Kooren, president and CEO of KOTUG International. "By introducing the world's first zero emission vessel of this set-up, we aim to inspire other shipping companies, governments, and stakeholders to embrace clean energy solutions and make significant strides towards achieving the global climate goals for the next generation."
For Marijn Moesbergen, Cargill's cocoa sourcing lead and the project manager for the launch, seeing the E-Pusher's maiden voyage in June had him feeling "like a kid again," back when he started sailing at age 12, he says.
"
"Our teams are at the forefront of a sustainable food system, and innovation like this project is how we get there," Marijn says. "It just takes a little push."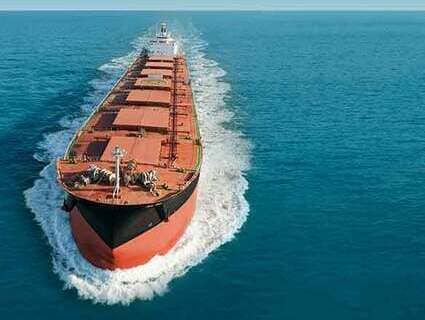 Turning the tide: How Cargill is charting a course for decarbonization and digitalization in shipping.
Cargill's charterer business has transformed into an industry leader.
[Latin America]/[Colombia]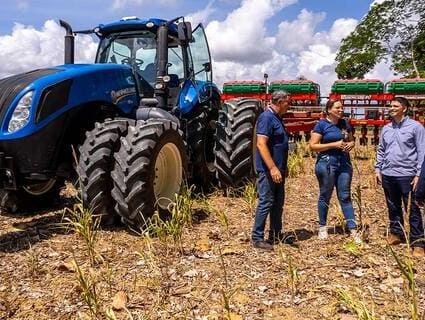 Healthy soil, water and farmland: How we're building sustainable supply chains
From corn fields in Nebraska to schools in Indonesia, Cargill is working to create more sustainable supply chains around the globe.
[]/[]
Soil, sails and solar: Learn 4 ways Cargill is fighting climate change
From healthy soil to sustainable shipping, we're working to combat one of today's most pressing challenges.
[]/[]