Broader vision for better decisions
Panorama™ is a flexible scenario planning system that helps broiler producers and their companies make confident decisions for the best economic results of the entire broiler operation.
As a producer, use your data to increase profitability, respond quickly to change and grow your business.
Panorama™ provides solutions for your entire organization
Concerned about managing market volatility and maximizing profit? – Panorama helps you make the best decisions to support the economics of your entire operation. You can create scenarios that help you anticipate how market and company changes could impact your business. This allows you to see how different strategies could impact your operation and financial results, you can make the right adjustments to nutrition and production for the results you want.
Is adopting a new technology a challenge in your organization? We help every step of the way – from collaborating on a solution that best fits your goals to reporting the results. We help you unlock the power of your data securely by building a custom solution that best meets your needs.
Worried about managing the complexities of production? – Panorama is more than a nutrition software, it's an economic and strategic tool that gives you recommendations so you can predict outcomes before they happen, giving you more control and power. You can more easily manage unexpected changes, mitigate risks, and implement best practices for your operation.
Is it difficult to gain decision alignment across your teams? – The scenarios created in the Panorama system can be shared with others in your organization to help answer questions that may come with implementing changes. You gain decision alignment around a common goal.
Panorama can be used with the Cargill Nutrition System, our connected system of nutrient data, research, and algorithms that are accessed via software and services to improve your business. When used with CNS, Panorama provides more precise financial and nutritional results for improved optimization for the entire operation.
---
Connected data for confident decisions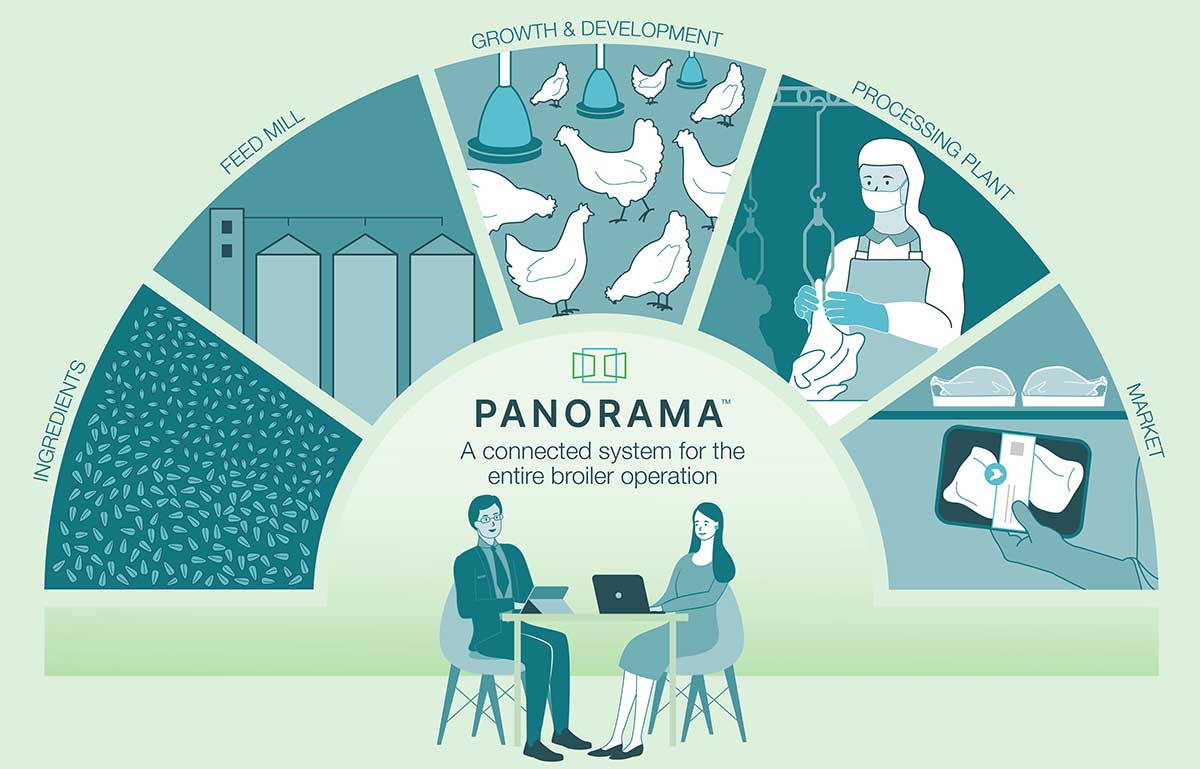 ---
Customers are seeing the results
Panorama is currently being used in 11 countries.
On average, customers who produce 500,000 birds per week experience a margin improvement of approximately USD 1 million/year when using the Panorama system.
Ready to discover what Panorama can do for you?
Contact us or your local Cargill representative to learn more.