Local Communities
Supporting communities where we live and work
Our focus
We are committed to the communities where we live and work. We invest in, engage with and respect cultures while promoting sustainable and responsible economic development to improve living standards and promote stable communities.
Cargill businesses and facilities and their employees also give through more than 350 employee-led Cargill Cares Councils worldwide. The councils provide support for local charitable and civic organizations and programs such as food relief agencies, school and youth programs, and local environmental projects.
How to apply
If your program or project is in a Cargill community, contact the Cargill manager or Cargill Cares Council. They are typically responsible for reviewing local grant requests and making funding decisions.
If you are in the Wichita, Kansas, metropolitan area – please visit the Cargill Cares Council: Wichita, Kansas page.

Cargill Cares Councils
Through more than 350 Cargill Cares Councils, our employees around the world contribute millions of dollars and lend more than 100,000 hours of their time and talent to volunteer activities that have a local impact.
Cargill Global Scholars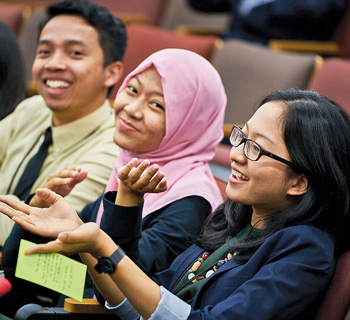 The Cargill Global Scholars program provides financial support and leadership development opportunity to undergraduate students from around the world. Visit the Cargill Global Scholars website.