Jennifer Hartsock
Chief Information and Digital Officer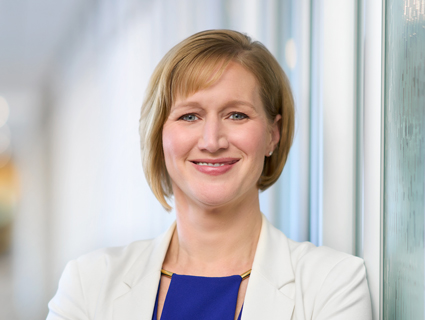 As Chief Information and Digital Officer, Jennifer Hartsock is responsible for the company's global technology portfolio, as well as technology, digital and data strategies that will enable Cargill's strategic growth priorities.
Jen brings more than 20 years of IT leadership to Cargill's Executive Team. She uses her technology and leadership skills and experience with digitalization and technology to drive business impact and customer solutions. Jen has a passion for people and developing others and is deeply committed to fostering a work environment that is diverse and inclusive of all.
Jen most recently served as Chief Information Officer (CIO) and a member of the executive leadership team at Baker Hughes. She led the successful merger of Baker Hughes and GE Oil & Gas technology systems and processes, while also leading a cross-functional transformation of the company's shared services. Jen was previously CIO at Cameron International, and also spent 17 years with Caterpillar, including a role as Group CIO for Construction Industries supporting Manufacturing and Supply Chain.
Outside of Cargill, Jen invests in mentoring people across organizations, focusing on increasing the diversity of talent in STEM fields and increasing the accessibility of education.
Jen earned a Bachelor of Science degree in applied computer science from Illinois State University.