Corporate Giving
Supporting global and national organizations
Cargill provides corporate support to select national and global nonprofit and nongovernmental organizations (NGOs) that serve communities in which we have a business presence. We support partners working within our focus areas of food security, nutrition, and sustainability. In fiscal 2016, Cargill charitable giving reached $50 million across 57 countries.
We are committed to feeding the world in a responsible way; reducing our environmental impact; and improving the communities where we live and work. We are passionate about our purpose to be the global leader in nourishing people and operating responsibly across the agricultural, food, industrial and financial markets we serve.
Giving guidelines and application process
Review our giving guidelines and criteria to determine if your project or program meets Cargill's requirements. If your organization and program meets our criteria, we invite you to submit a grant inquiry.
Start new grant application Return to in-progress grant application
To help us review your inquiry, please review the Application instructions (PDF)
Cargill Cares Councils
Through more than 350 Cargill Cares Councils, our employees around the world contribute millions of dollars and lend more than 100,000 hours of their time and talent to volunteer activities that have a local impact.
Cargill Global Scholars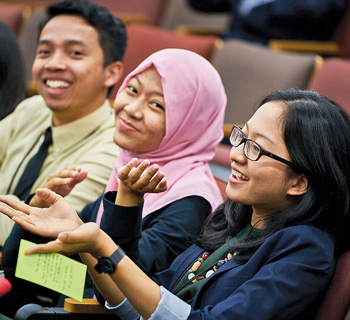 The Cargill Global Scholars program provides financial support and leadership development opportunity to undergraduate students from around the world. Visit the Cargill Global Scholars website.