David Webster
Food & Bio, Chief Risk Officer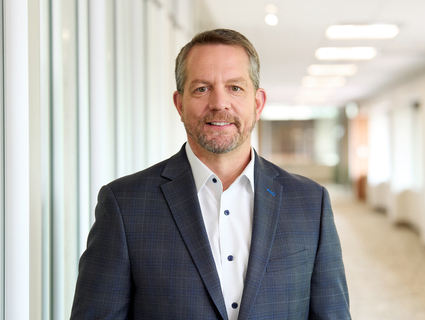 David Webster leads Cargill's food and bio enterprise and is the Chief Risk Officer and Chair of the Cargill Commodity Risk Committee.
The team David leads includes more than 24,000 employees around the world who provide innovative and sustainable food solutions and ingredients for food and beverage manufacturers, foodservice companies and retailers. Through research and innovation, they also bring sustainable, nature-derived ingredients to market for a range of bioindustrial applications — from foams and flooring to personal care and pharmaceutical products.
Since joining Cargill in 1992, David has earned a reputation for delivering better results for customers. His roles have taken him to eight different locations around the world, including the United States, Poland, Taiwan and the Netherlands where he is presently based.
Previous to his role as leader for Cargill's food and bio enterprise, David led Cargill's animal nutrition and health business, where he oversaw a transformation effort that positioned the business for strategic growth. He oversaw a similar transformation for Cargill's global edible oil solutions business which combined disparate, regional business units into a global organization with a shared strategy. Prior to that, David served on the animal nutrition leadership team, where he led the acquisition and integration of Provimi, one of Cargill's largest acquisitions. David holds a bachelor's degree in organizational leadership and business management from Saint John's University, in Collegeville, Minnesota.