David Webster
Animal Nutrition & Health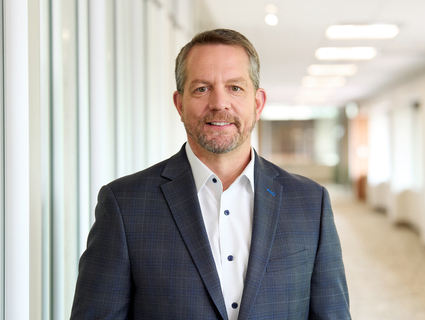 David Webster leads Cargill's animal nutrition and health business, which operates in 40 countries and produces animal feed, premix and health technologies for the livestock, companion animal and aquaculture industries. He was named to the executive team in 2019.
Since joining Cargill in 1992, David has earned a reputation for delivering better results for customers. His roles have taken him to eight different locations around the world, including the United States, Poland and Taiwan.
David most recently led Cargill's global edible oil solutions business, where he oversaw a business transformation that combined disparate, regional business units into a global organization with a shared strategy. This has enabled Cargill to provide better experiences and more innovative solutions to customers, regardless of their geography.
Prior to that, David served on the animal nutrition leadership team. During his tenure, he led the successful acquisition and integration of Provimi, one of Cargill's largest acquisitions, and the original foundation of its premix and nutrition business.
David currently serves on the board of directors for Ardent Mills, a leading North American flour and grain supplier, serving the baking industry. He holds a bachelor's degree in organizational leadership and business management from Saint John's University, in St Cloud, Minn.
David and his wife Pam live in Minnesota and have four children. In his free time, David enjoys spending time with his family, boating and attending his kids' sporting events.