Roger Watchorn
Agricultural Supply Chain and Corporate Trading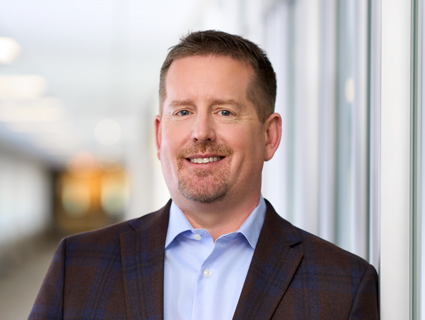 Roger Watchorn leads Cargill's agricultural supply chain, an integrated network of businesses that connects farmers with domestic and international buyers. The agricultural supply chain division sources, trades, transports, and transforms grains and oilseeds commodities for food, feed and fuel markets.
Roger also leads the company's Corporate Trading Strategy. In this role, Roger and his team are pioneering new trading capabilities, technologies, data, and analytics for Cargill's businesses, which operate in the trade finance, freight, agricultural commodities, metals and risk management sectors.
Roger's career at Cargill has spanned more than 25 years. Prior to this role, he served as the group leader for the North American division of agricultural supply chain, including Cargill's domestic origination and export grain and oilseed programs, oilseed processing, biodiesel, crop inputs, and marine and terminals businesses in Canada, U.S. and Mexico along with Cargill's global cotton business. Roger began his career at Cargill in 1994 as a merchant trainee in the commodity marketing division. He spent the next two decades developing his leadership capabilities in roles in merchandising and management across western Canada and the U.S., before moving to Warsaw, Poland with Cargill's animal nutrition and health business. He returned to the U.S. to support the acquisition and integration of Provimi and serve as the global risk manager and sourcing director, before rejoining the grain and oilseed supply chain business in North America as president and business unit leader.
He serves on the board of the Cargill Foundation.
Roger holds a bachelor's degree in business administration from Brandon University in Brandon, Manitoba, Canada.