Brian Sikes
Chief Operating Officer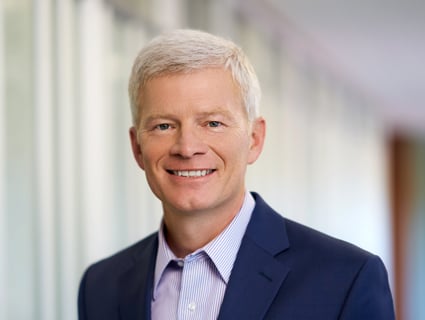 Brian Sikes is Cargill's Chief Operating Officer. Brian is focused on a global challenge: feeding an additional two billion people by 2050. To advance this aim, he drives strategic disruption and delivers products for today's customers and the next generation of global consumers.
Brian began his career with Cargill in 1991 and joined the executive team in 2019. Most recently, he led Cargill's global Protein and Salt businesses across 17 countries. Previously, Brian also led the transformation of the North American protein business, which delivered strong financial and expanded offerings in line with shifting demand for value-added protein, sustainable supply chains, and alternative proteins.
Brian has proven experience leading operations, commercial teams and talent management. He has worked across Cargill's protein business, serving as the president of Cargill's foodservice team and overseeing Cargill's protein business in North America and Europe. He also led global talent management for the company. He applied three decades of experience managing complex supply chains. Brian is known in the industry for developing a deep bench depth of leaders and mentoring people with unconventional career paths.
Brian holds a bachelor's degree in agriculture economics from Texas Tech University. He and his wife live in Minneapolis, MN and have four children and two grandchildren. His passion for mentoring extends beyond his workday. Brian has served as a volunteer and board member for Kansas Big Brothers Big Sisters. He has also served on the boards of the Wichita Children's Home and The Greater Wichita Partnership.