Cargill Foundation: Headquarters
The Cargill Foundation supports education and childhood nutrition programs in our headquarters community
The Cargill Foundation provides support to select nonprofit organizations in our headquarters community – primarily in Minneapolis and its northern and western suburbs.
The mission of The Cargill Foundation is to nourish and educate the next generation for success in school, work and life.
Guidelines:
The Cargill Foundation supports nonprofit organizations that:
Education: Increase equitable access to STEM disciplines (Science, Technology, Engineering and Math), teacher effectiveness and STEM proficiency for students in grades K-12; and improve academic achievement to prepare students for post-secondary education.
Childhood Nutrition: Improve access to nutritious food, increase healthy food consumption and behaviors to enable students ages 2-12 to learn.
Organizations Must:
Be a registered nonprofit and have a current 501(c)(3) public charity status from the Internal Revenue Service (IRS), or be a school or a unit of government.
Align with Cargill's principles around inclusion and diversity as embodied in our Guiding Principles and Code of Conduct.
Serve the geographic area in the Minneapolis and its Northern and Western Suburbs.
Support programming and/or initiatives specific to education (STEM and College & Career Readiness) and Childhood Nutrition primarily serving low-income youth in grades K - 12.
Organizations NOT Eligible:
The Foundation will NOT support the following types of projects or programs:
Organizations without 501c3 status or the equivalent in-country charitable status
Capital campaigns/capital expenditures and endowment campaigns
General and/or ongoing operational support
Religious groups for religious purposes
Lobbying/political organizations for political purposes
Sports events and athletic groups
Disease related causes or research
Individuals or individual needs
Travel
Advertising, Publications, films or television production or programming
Sporting events or athletic programs
Sponsorship, fundraising, special events
Cargill Global Scholars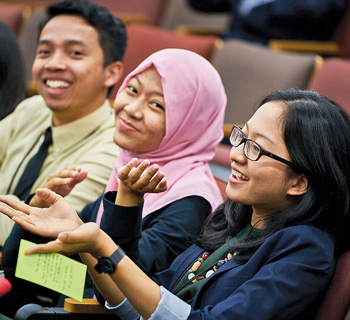 The Cargill Global Scholars program provides financial support and leadership development opportunity to undergraduate students from around the world. Visit the Cargill Global Scholars website.
Gifts to individuals
Cargill and The Cargill Foundation do not make gifts or award grants to individuals or the general public. Any information about cash aid, gifts, or grants distributed by Cargill or The Cargill Foundation to the general public is false, regardless of where it appears.