Jon Nash
Protein and Salt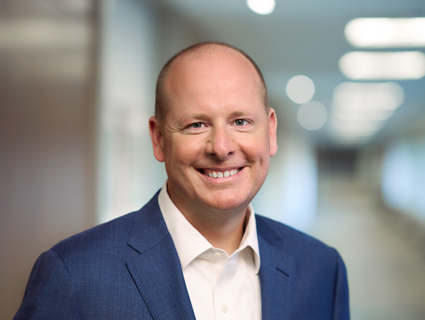 Jon Nash leads Cargill's protein and salt enterprise, which operates in 17 countries with over 60,000 employees. Jon's team processes beef, poultry, value-added meats and egg products for food makers, foodservice companies and food retailers. It also produces salt that is used in food, agriculture, water softening and deicing.
Jon is known for putting people first and delivering for customers. With a focus on humility and hard work, he has trained leaders and cultivated winning teams in Cargill's protein business for more than 20 years. Jon led Cargill's Protein - North America business during the COVID-19 pandemic – prioritizing the health and safety of food workers while maintaining the dependability of the food system for farmers, ranchers, customers and consumers.
Jon brings a mix of commercial, operational and financial experience to his role. He joined Cargill in 1998 as a financial analyst in Cargill's Schuyler, Nebraska, beef processing plant. He went on to lead multiple acquisitions and helped integrate newly purchased beef processing facilities into the business, before becoming controller then general manager of the company's Fresno, California, beef facility. He also served as vice president of operations, and later as president of Cargill's North America protein foodservice plants, where he focused on strengthening relationships with customers.
Jon holds a bachelor's degree in finance from the University of Missouri-Columbia and a Master of Business Administration degree from Virginia Tech. He also completed the executive education program at Harvard Business School.